BARENBOIM - SAID AKADEMIE AKADEMIE
PIERRE BOULEZ SAAL SAAL
PIERRE BOULEZ SAAL ONLINE
Explore
Calendar
Masterclasses with Daniel Barenboim
Online Membership About us Get in touch
E-Learning Course Arabic Music
en
de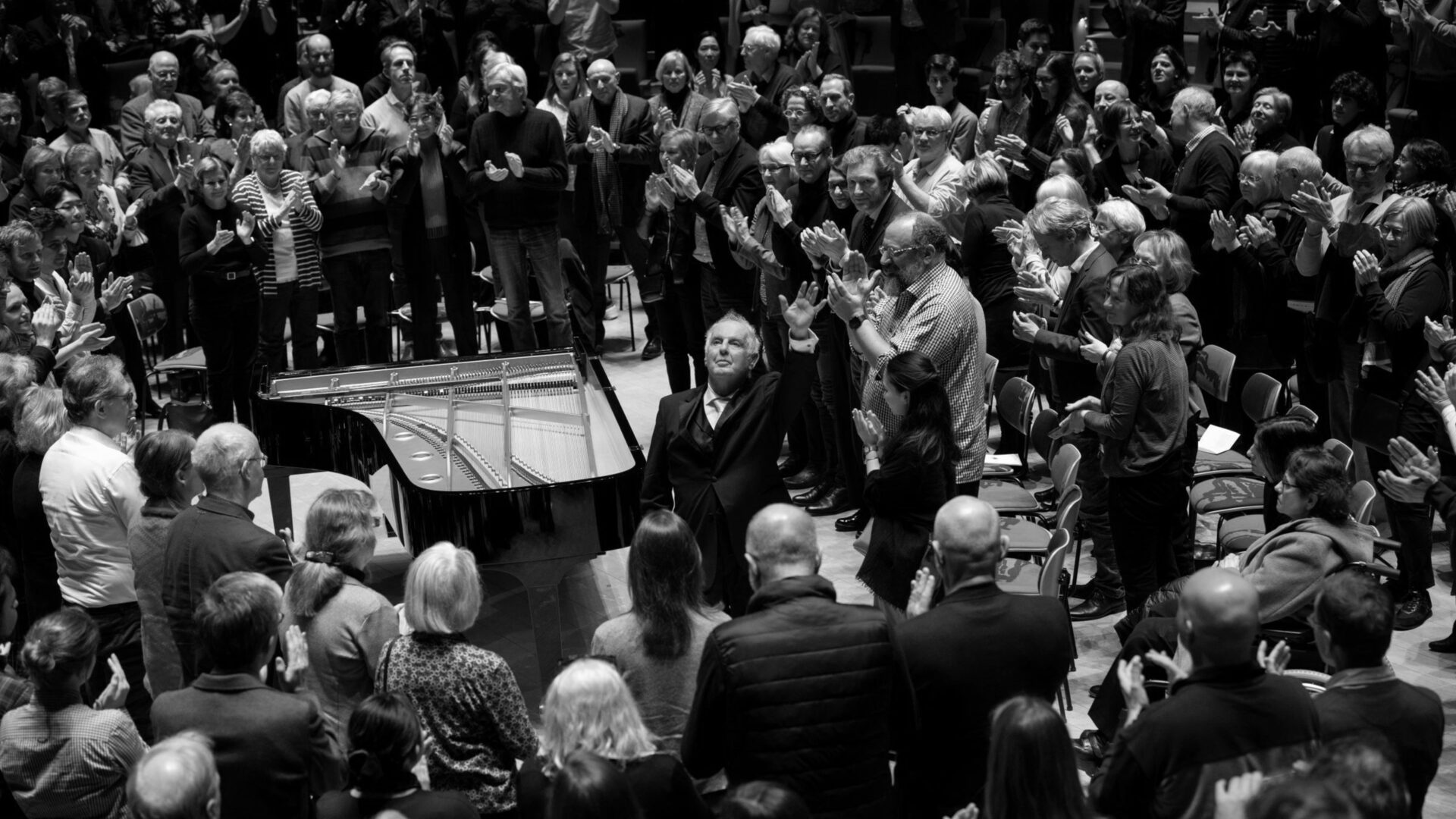 Our Online Membership
Become a Member
Rethinking Music Together
Pierre Boulez Saal Online invites you to listen to and learn about music in innovative ways. We like to call it "Music for the Thinking Ear": an invitation to curious minds worldwide to experience music with all senses to gain new insights.
Embracing the endless possibilities the digital world has to offer, we aim to keep asking ourselves about the meaning of music: how it is made and how it is listened to.
And because music is what each and every one of us make of it, we would like you to be part of this musical journey. Whether you have already been to the Pierre Boulez Saal in person and would like to revisit a concert you experienced in the hall, whether you have been following us from afar, or whether you have just discovered the Pierre Boulez Saal—come and join us!
To make music, you have to listen. You have to listen to what the other one is doing, but you also have to listen to what you are doing and how it affects the other—this is the best school of human relations. Discover more of Daniel Barenboim
Online Membership
€50 annually (€15 for users under 35)
Online membership is €50 for one year. We arrived at this amount after consulting with many of you. It is important to us that the cost of membership remains a fair contribution for anyone who would like to join.
If you wish to support us further in our mission and help carry part of the expenses our new digital activities generate, you may also make an additional donation.
Many Reasons to Become a Member
Get unlimited access to online content including live and recorded concerts -

Explore our online catalogue

Experience workshops and masterclasses with world-class musicians and up-and-coming artists
Learn and discover with innovative, interactive digital features
Contribute to content production and help us imagine new, exciting, and unique artistic experiences
Join our online community of enthusiastic music lovers and connect with us: comment, ask questions, and share your thoughts
Receive our members-only communications
Support the Pierre Boulez Saal's mission of creating "Music for the Thinking Ear" –

Read about the mission of the Daniel Barenboim Foundation
And coming up...
Access our e-learning courses on music
And more!