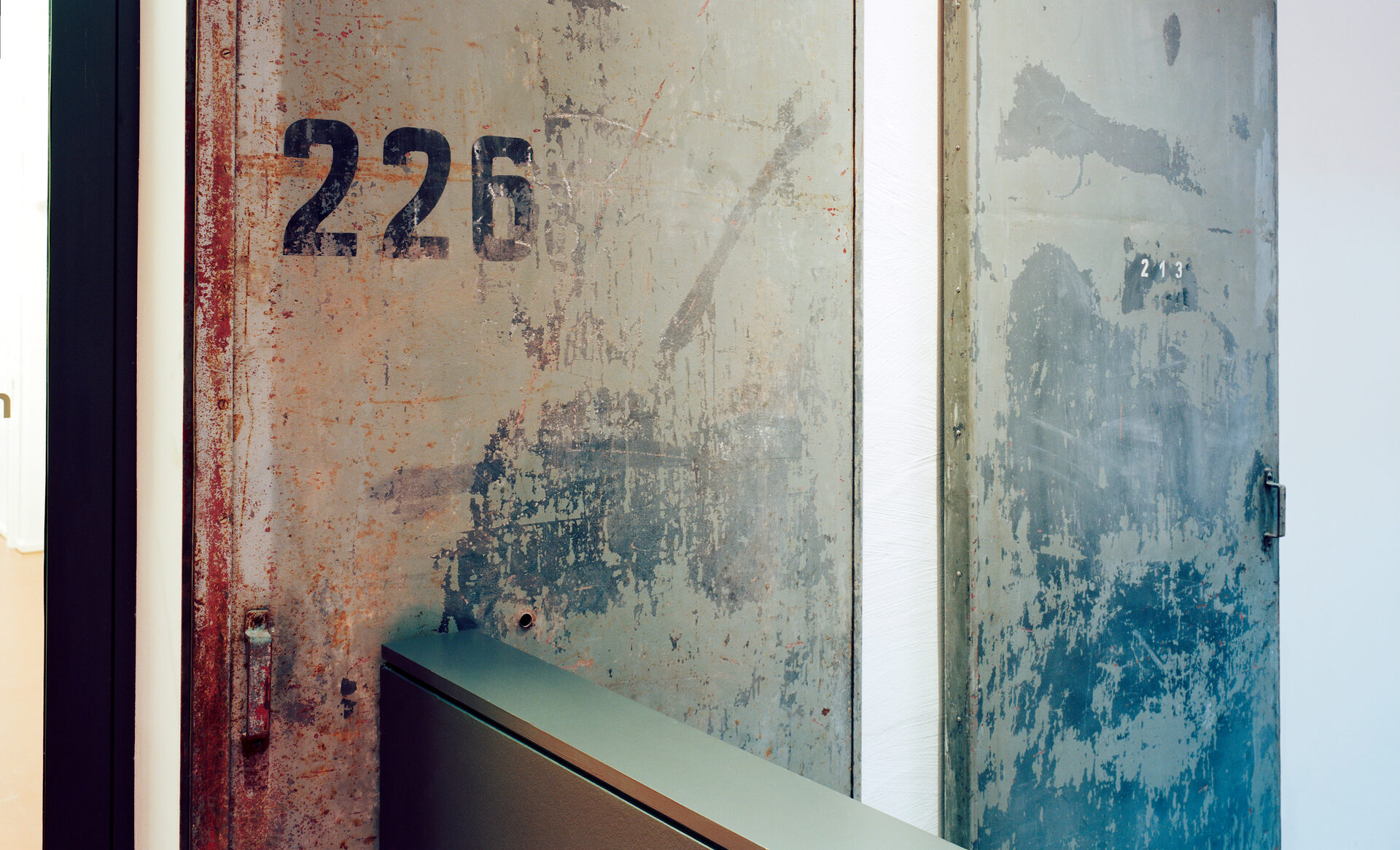 COMPLETE YOUR ADDRESS Here's how to do it © Volker Kreidler
COMPLETE YOUR ADDRESS - HERE'S HOW TO DO IT
Please check, complete, or correct your address by Friday, May 17, 2019 at the latest. Please make sure your details are entered in the correct boxes, are not been entered twice, and that the country (including Germany) is indicated.
We will only use this address to send you our free season brochure and in case you have ordered tickets and chosen to receive them via mail (€3 per order).

1. Access your customer account.
Click here to access your customer account at tickets.boulezsaal.de
Log in with your email address, then enter your password.
If you have forgotten your password, simply request a new one. (Please check your spam folder if necessary.)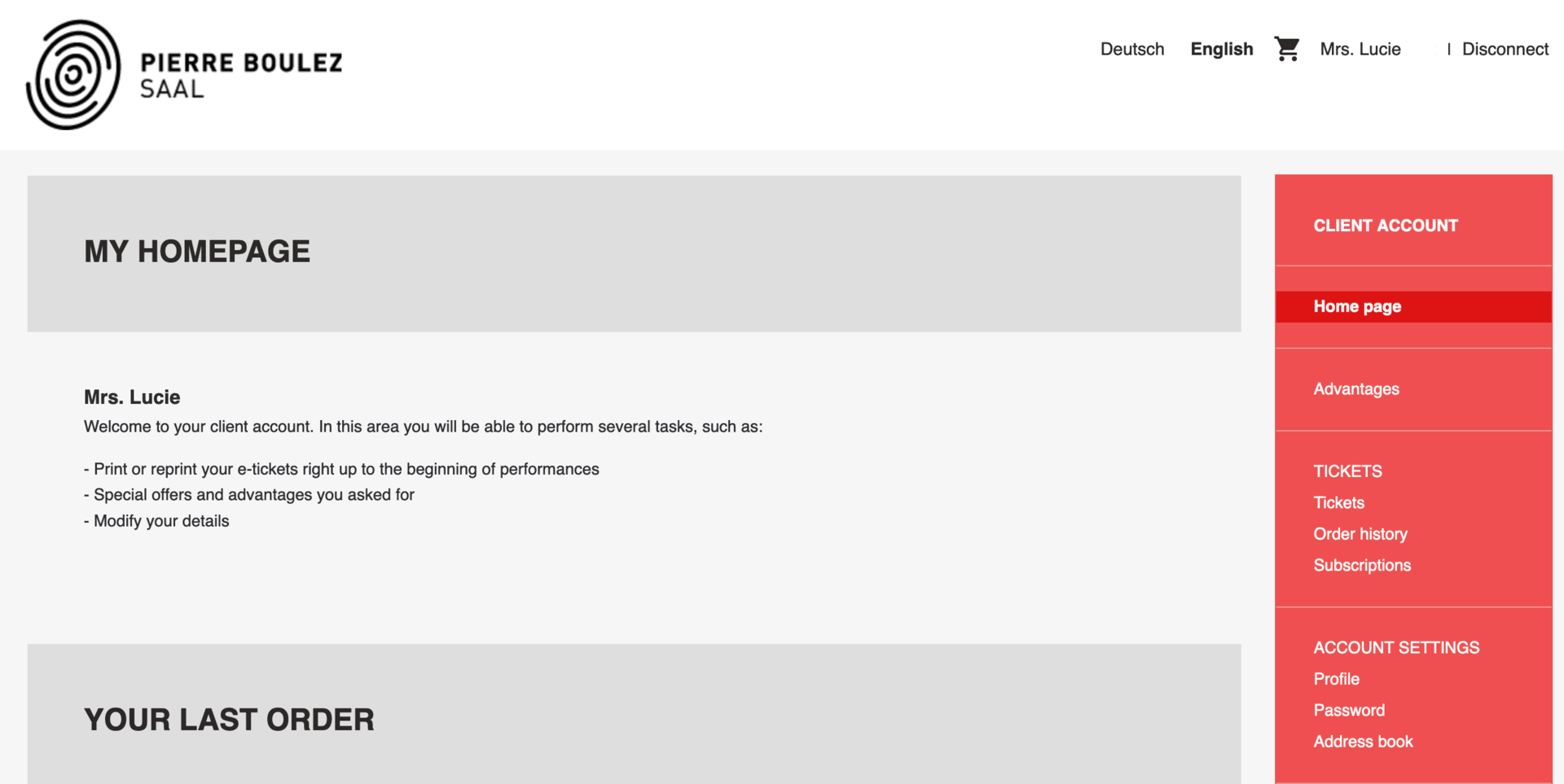 2. After log-in, select "Account settings" and then click on "Profile"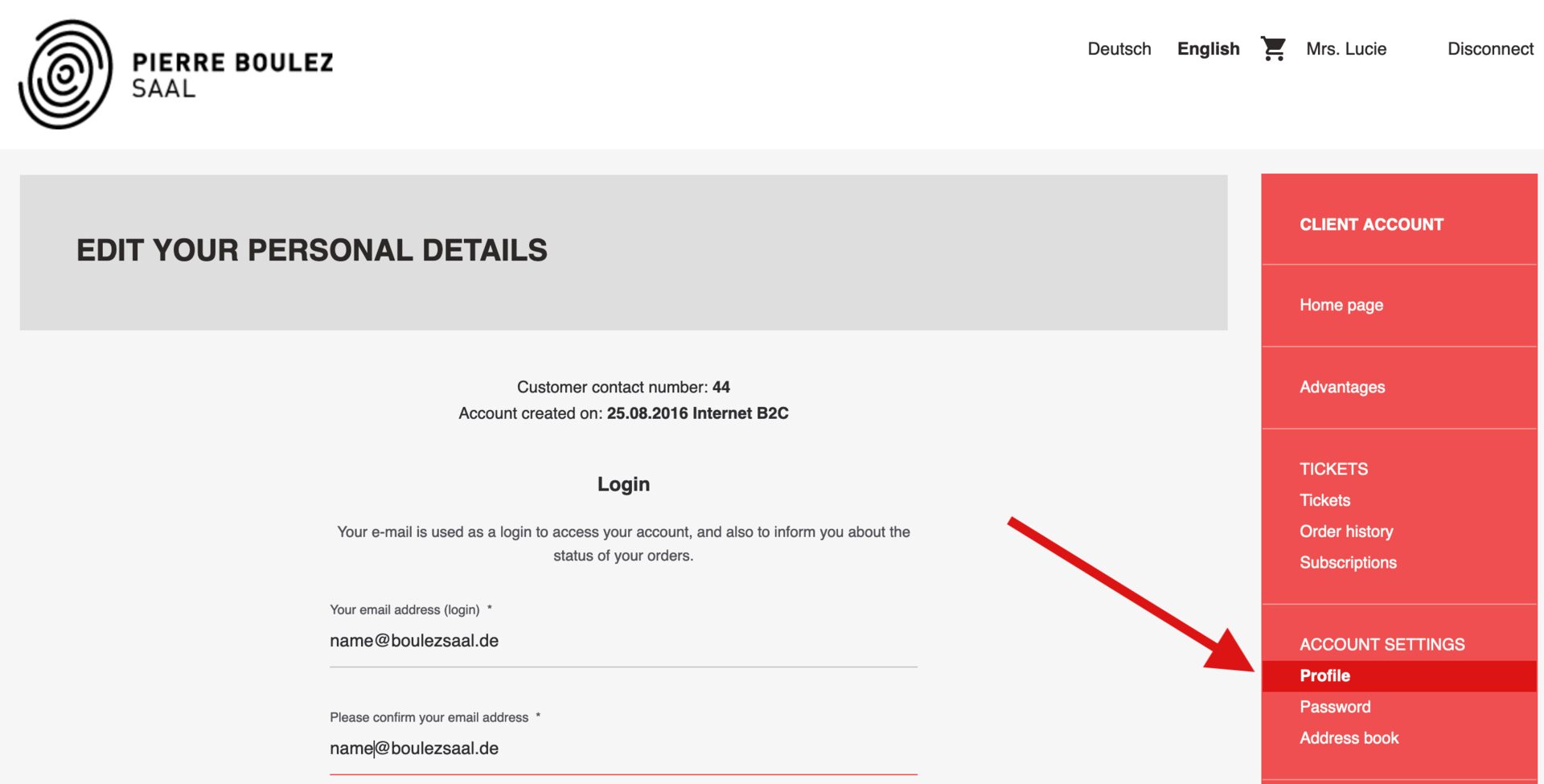 3. Fill in salutation and name completely.
- Salutation form Mrs/Mr/none
- First name
- Surname incl. titles such as Dr., Prof., etc.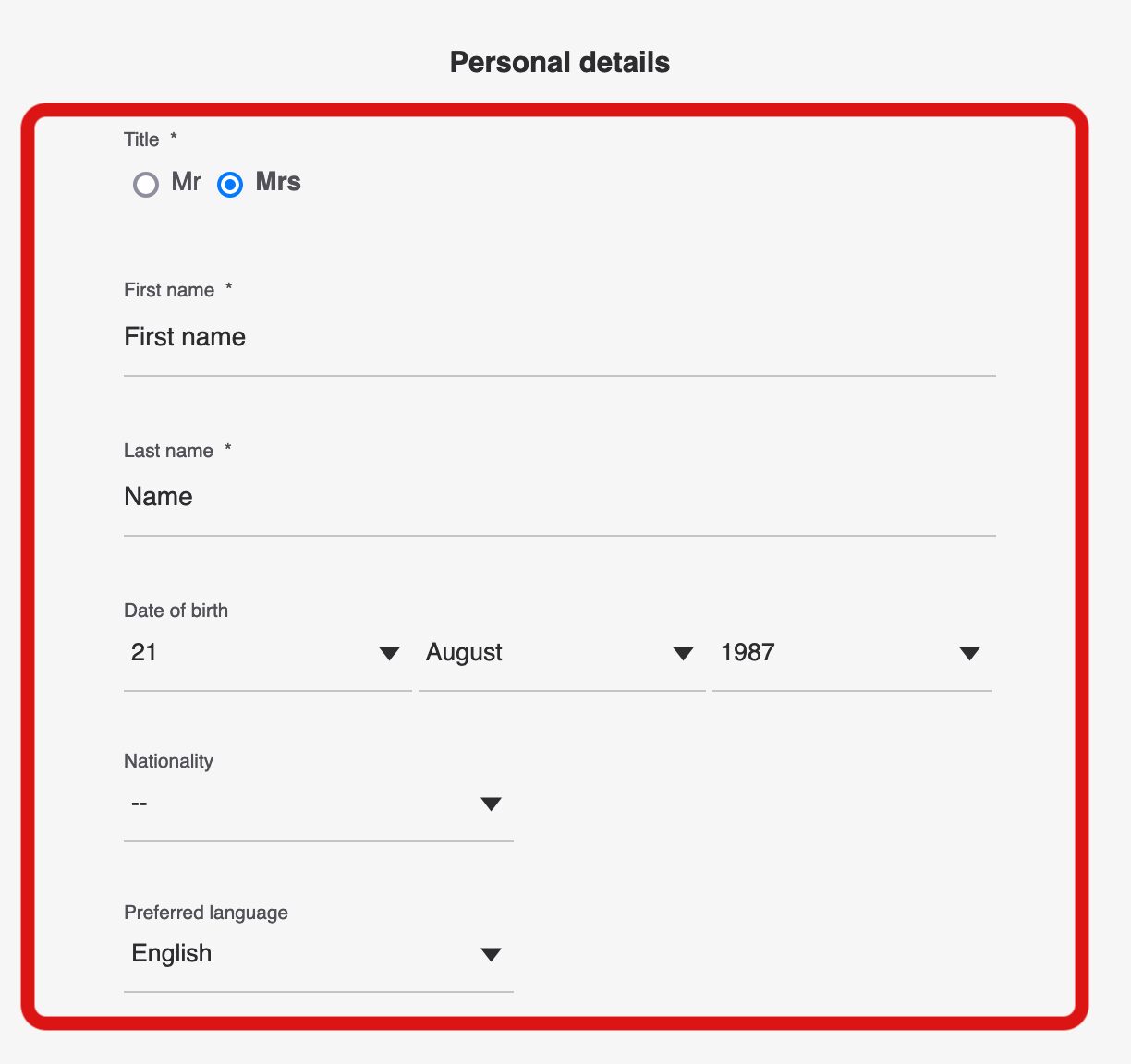 4. Fill in address completely.
- Street incl. house number
- Address suffix (floor or apartment number, front or side building, c/o, Institute for XY, etc.)
- ZIP code (for ZIP codes starting with 0, please enter a blank space as the first digit before 0)
- City
- Country (please also enter Germany as country)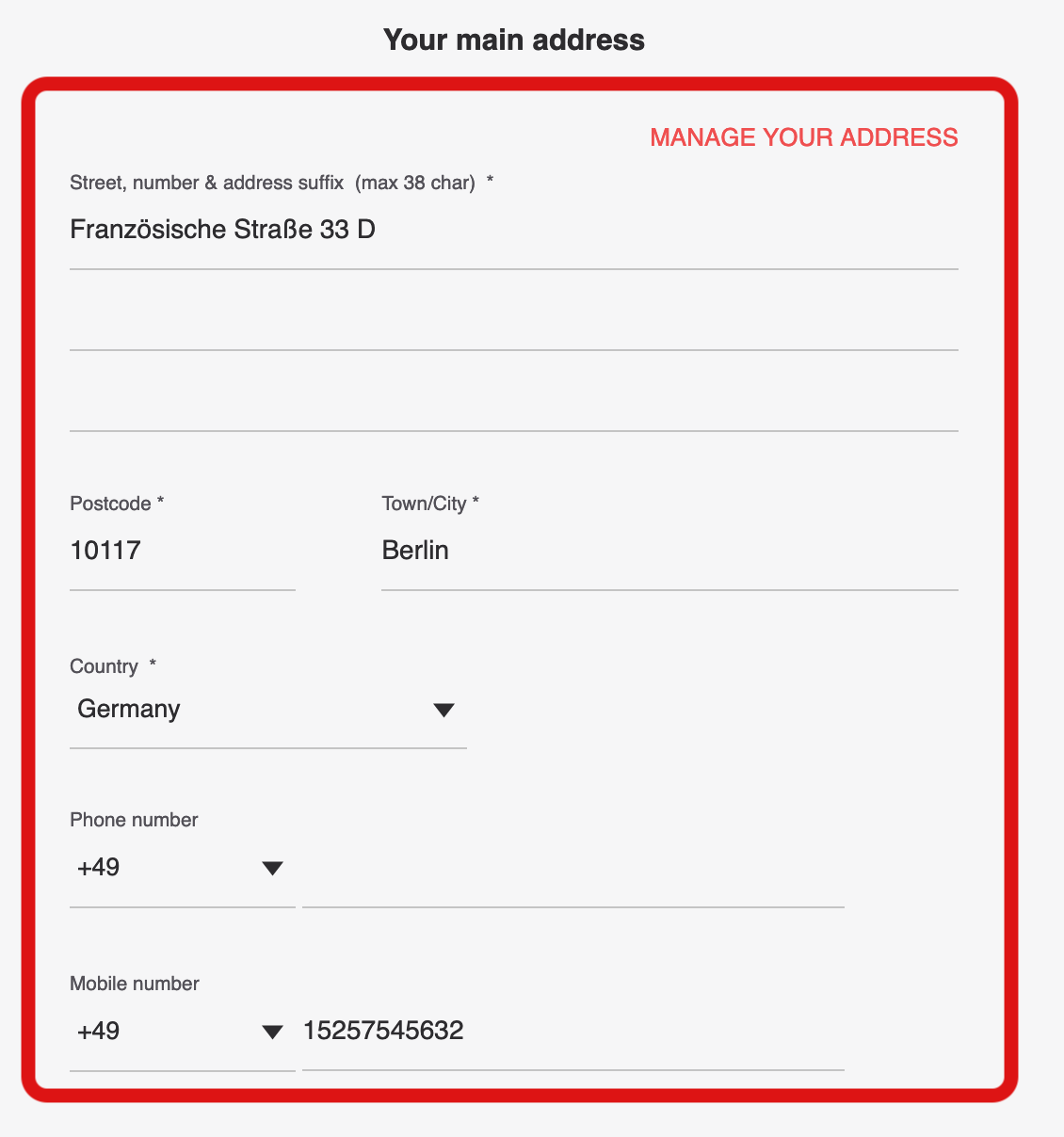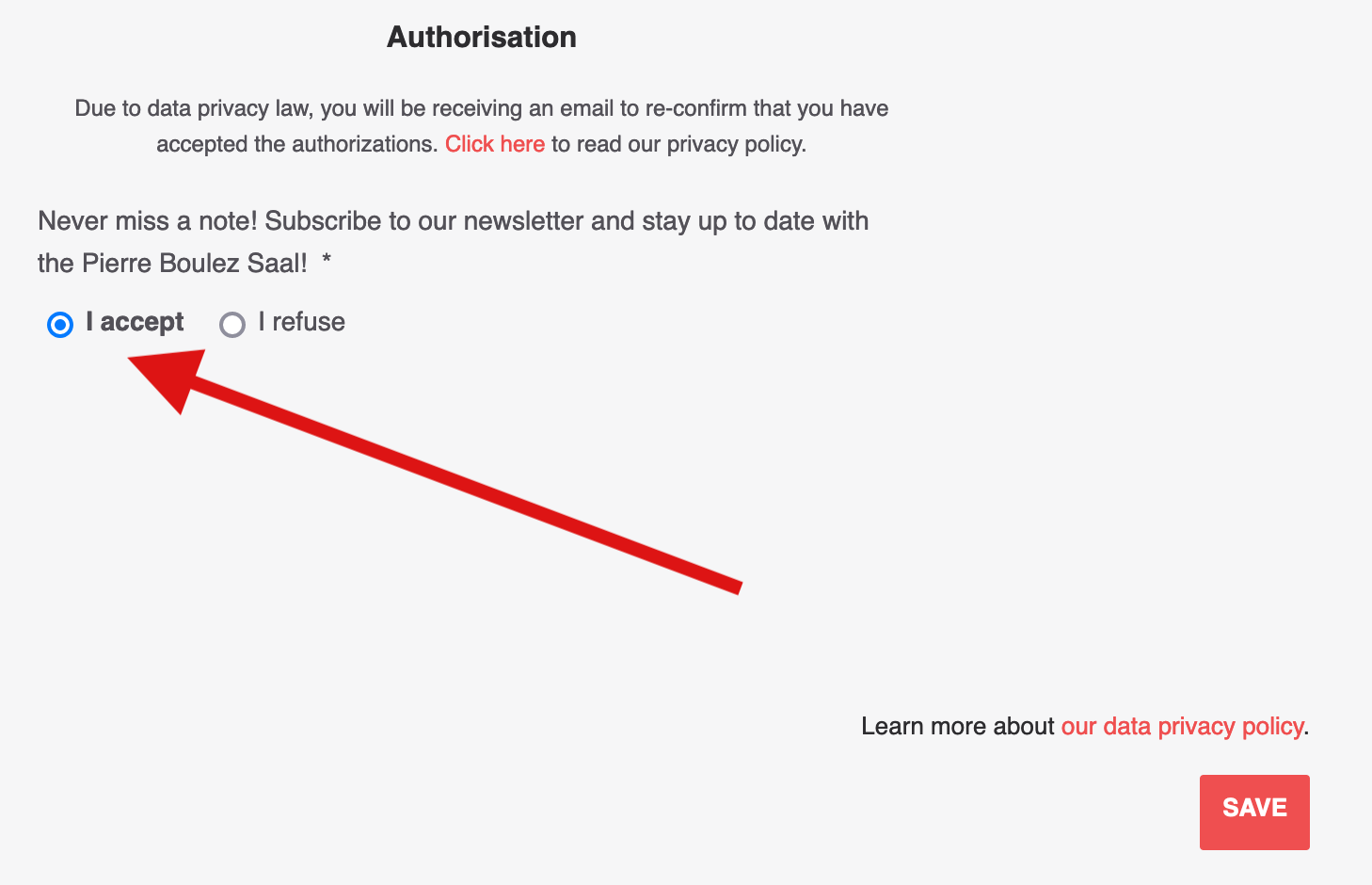 5. Save
Please make sure to enter your details into the correct boxes.
Feel free to contact us at +49 30 4799 7411 or at tickets@boulezsaal.de, if we can be of assistance or if you have any further questions.
Please note that the season brochure can only be mailed to complete and correct addresses.
If you wish to complete your address but do not wish to receive the season brochure in the mail, please select "I refuse" for "I would like to receive all the latest news and happenings […]" You can read the online version of the season brochure here on our website.
The program for the new season at the Pierre Boulez Saal will be published on June 6, with sales starting on June 11 at 2 pm, online, by telephone and at the box office.