BARENBOIM - SAID AKADEMIE AKADEMIE
PIERRE BOULEZ SAAL SAAL
PIERRE BOULEZ SAAL ONLINE
Press Social Media

Log in

Ticket Shop Agency Shop Concerts All Events Season Highlights Boulez Ensemble Past Events Tickets and Service Ordering Tickets Seating Charts & Seats Special Offers Packages Guests Under 35 Catering Gift Certificate About the Hall Vision 360 Degrees: Salle Modulable Pierre Boulez Barenboim-Said Akademie Building the Hall History Plan Your Visit Getting There and Opening Hours In the Vicinity
Back to overview Past Event Season 2018/19,

WEST-EASTERN DIVAN ORCHESTRA

Daniel Barenboim & Michael Barenboim
Artists
Daniel Barenboim
Conductor and Piano
West-Eastern Divan Orchestra
Program
Ludwig van Beethoven
Ouverture to «Egmont» Op. 84
Ludwig van Beethoven
Concert for Violin and Orchestra in D major Op. 61
Ludwig van Beethoven
Symphonie No. 7 in A major Op. 92
In celebration of its 20th anniversary, the West-Eastern Divan Orchestra returns to Berlin's Waldbühne on August 17, 2019, conducted by Daniel Barenboim. This unique ensemble, founded in 1999 by Maestro Barenboim and Edward W. Said, brings together young musicians from Israel, Palestine, and other countries of the Middle East. Over the course of two decades, it has not only become an internationally celebrated orchestra but an important symbol for the peaceful co-existence of different cultures.
The work of the West-Eastern Divan Orchestra inspired the formation of the Barenboim-Said Akademie in 2015 and of the Pierre Boulez Saal, which opened two years later. The three institutions have since been united in their mission to let music be a messenger of humanism and transcultural understanding.
But the 2019 Waldbühne Concert also marks another anniversary—serving as a prelude to the Beethoven Year 2020, in which the music world will celebrate the composer's 250th birthday. The program, performed in a breathtaking outdoor setting, is entirely dedicated to the music of Beethoven: with the composer's Violin Concerto, featuring Michael Barenboim as the soloist, and his Seventh Symphony.

Approximate running time: 2h 15m with one intermission
Partners
CURRENT EVENTS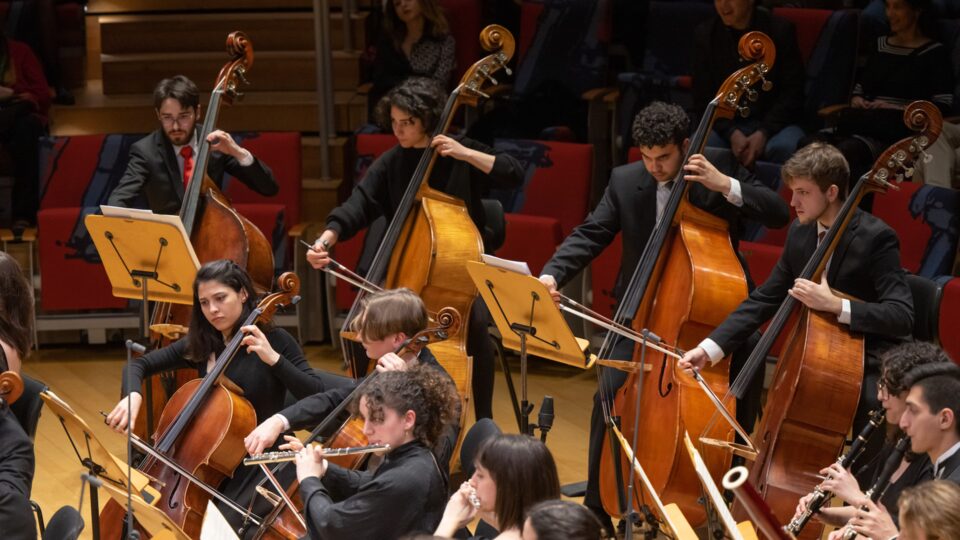 ACADEMY CONCERT Daniel Barenboim & Orchestra of the Barenboim-Said Akademie more Mon, 23 October 2023 Price: 45 € - 15 € Hurry! Only a few tickets left! Buy ticket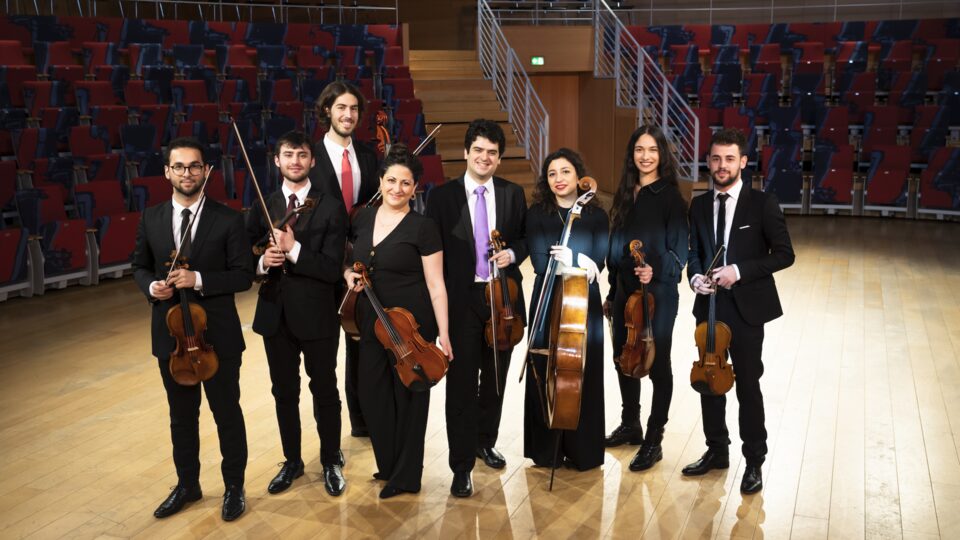 WEST-EASTERN DIVAN ENSEMBLE & MICHAEL BARENBOIM Chamber Music by Beethoven, Mendelssohn, Carter more Thu, 9 November 2023 Price: 55 € - 15 € Buy ticket
MENDELSSOHN FESTIVAL Chamber Music and Songs by Mendelssohn, Mahler, Ullmann, Klein more Fri, 15 December 2023 Price: 45 € - 15 € Buy ticket