Barenboim-Said Akademie Press Social Media

Log in

Ticket Shop Agency Shop Concerts All Events Spring Highlights Schubert Week Boulez Ensemble Past Events Tickets and Service Ordering Tickets Seating Charts & Seats Special Offers Packages Guests Under 35 Catering Gift Certificate About the Hall Vision 360 Degrees: Salle Modulable Pierre Boulez Barenboim-Said Akademie Building the Hall History Plan Your Visit Getting There and Opening Hours In the Vicinity

The Boulez Ensemble Sound and Context © Philippe Gontier
The only works of art that are interesting to me are those which allow for a change of perspective Pierre Boulez
Just like the Pierre Boulez Saal, the Boulez Ensemble embodies flexibility and programmatic openness. Whether presenting solo pieces or works for a multitude of different combinations of instruments, the ensemble's concerts are focused on the inspiring juxtaposition of the Classical and Romantic repertoire with compositions from the 20th century and music of the present day. Vivaldi, Mozart, Stravinsky, Hindemith, Schoenberg, Boulez, and Francesconi—these are just a few of the composers whose works the Boulez Ensemble performs this season, led by its founder Daniel Barenboim as well as notable guest conductors, offering an opportunity to look and listen beneath the surface and beyond the familiar.

Led by Daniel Barenboim, the Boulez Ensemble presents music by Mozart, Hindemith, Jacques Ibert, and Iraqi-born composer Solhi Al-Wadi. The concert led by Oksana Lyniv will focus on works by Igor Stravinsky and his transition from "Russian" to neo-classical style.
BOULEZ ENSEMBLE XLI MOZART, IBERT, HINDEMITH more Sun, 27 February 2022 Price: 65 € - 15 € Buy ticket
BOULEZ ENSEMBLE XLII STRAVINSKY more Fri, 29 April 2022 Price: 45 € - 15 € Buy ticket
Meet the Musicians
The Boulez Ensemble is a flexible group with no permanent members, changing its lineup from concert to concert. Explore this continuously expanded selection of individual artists' biographies.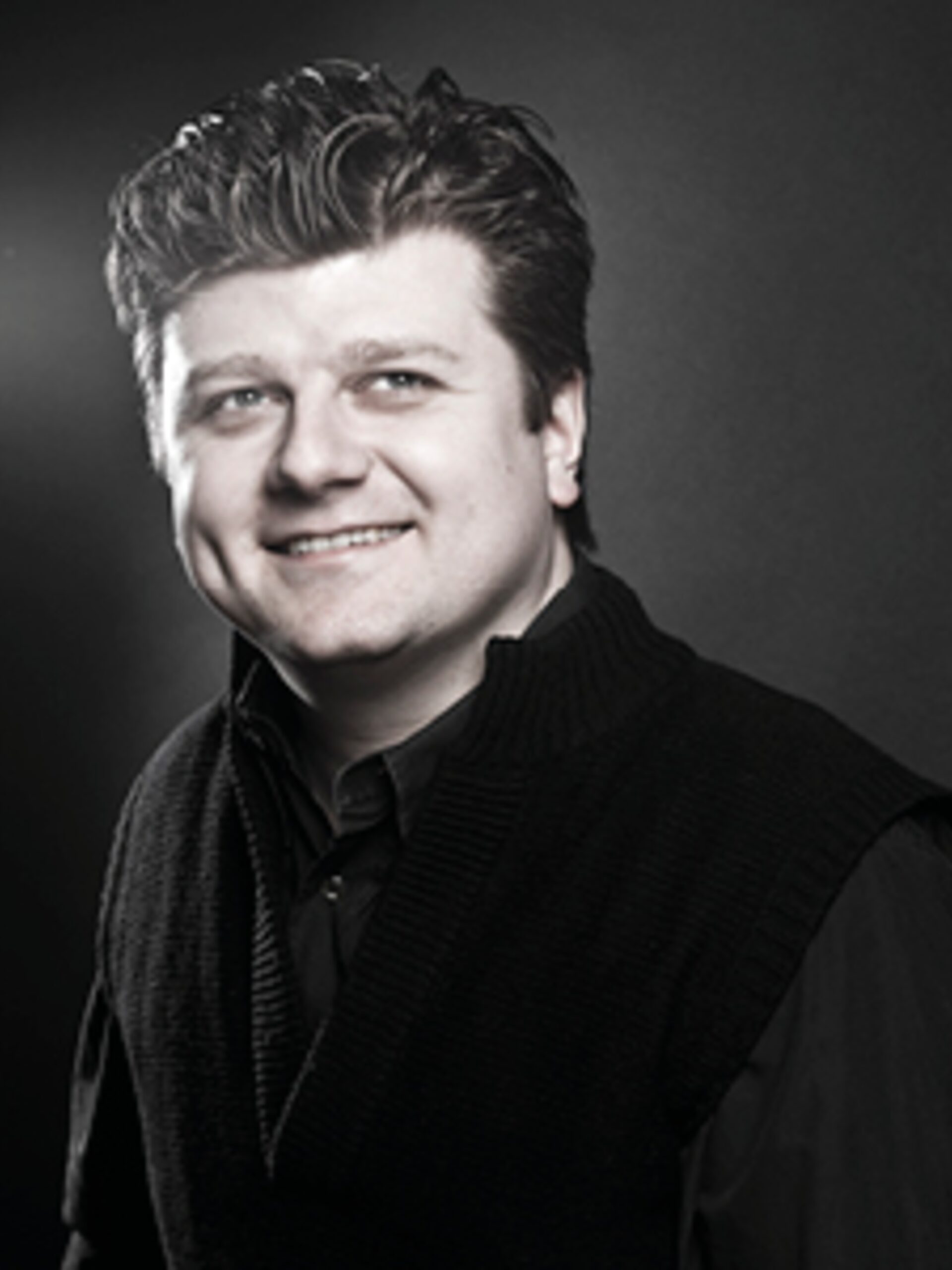 Radek Baborák Horn more Radek Baborák began his musical education with Karel Křenek at the age of eight and later studied with Bedřich Tylšar at the Prague conservatory. While still a student he won the Concours de Genève, the Markneukirchen International Competition and the ARD Music Competition. From 1996 to 2000, he served as principal horn of the Munich Philharmonic, from 2003 to 2010 he held the same position with the Berliner Philharmoniker. Since then he has been active as a soloist, chamber musician, and conductor. He has collaborated with artists including Daniel Barenboim, Seiji Ozawa, Sir Simon Rattle, and Marek Janowski, and with orchestras such as the Bavarian Radio Symphony, Bamberg Symphony, Berlin's Rundfunk-Sinfonieorchester and Deutsches Symphonie-Orchester, and the St. Petersburg Philharmonic, among many others. He regularly performs at the Salzburg Easter Festival, the Maggio Musicale in Florence, the Jerusalem Chamber Music Festival, and the Pacific Music Festival in Sapporo, Japan. Among his chamber music partners are Yefim Bronfman, Sir András Schiff, Denis Kozhukhin, Albrecht Mayer, Emmanuel Pahud, and Rudolf Buchbinder. He is the founder of the Baborák Ensemble and the Czech Horn Chorus and a member of the award-winning Afflatus Quintet. Radek Baborák teaches at Tokyo's Toho University, the Escuela Superior de Música Reina Sofia in Madrid, the Prague Music Academy, and at the Barenboim-Said Akademie.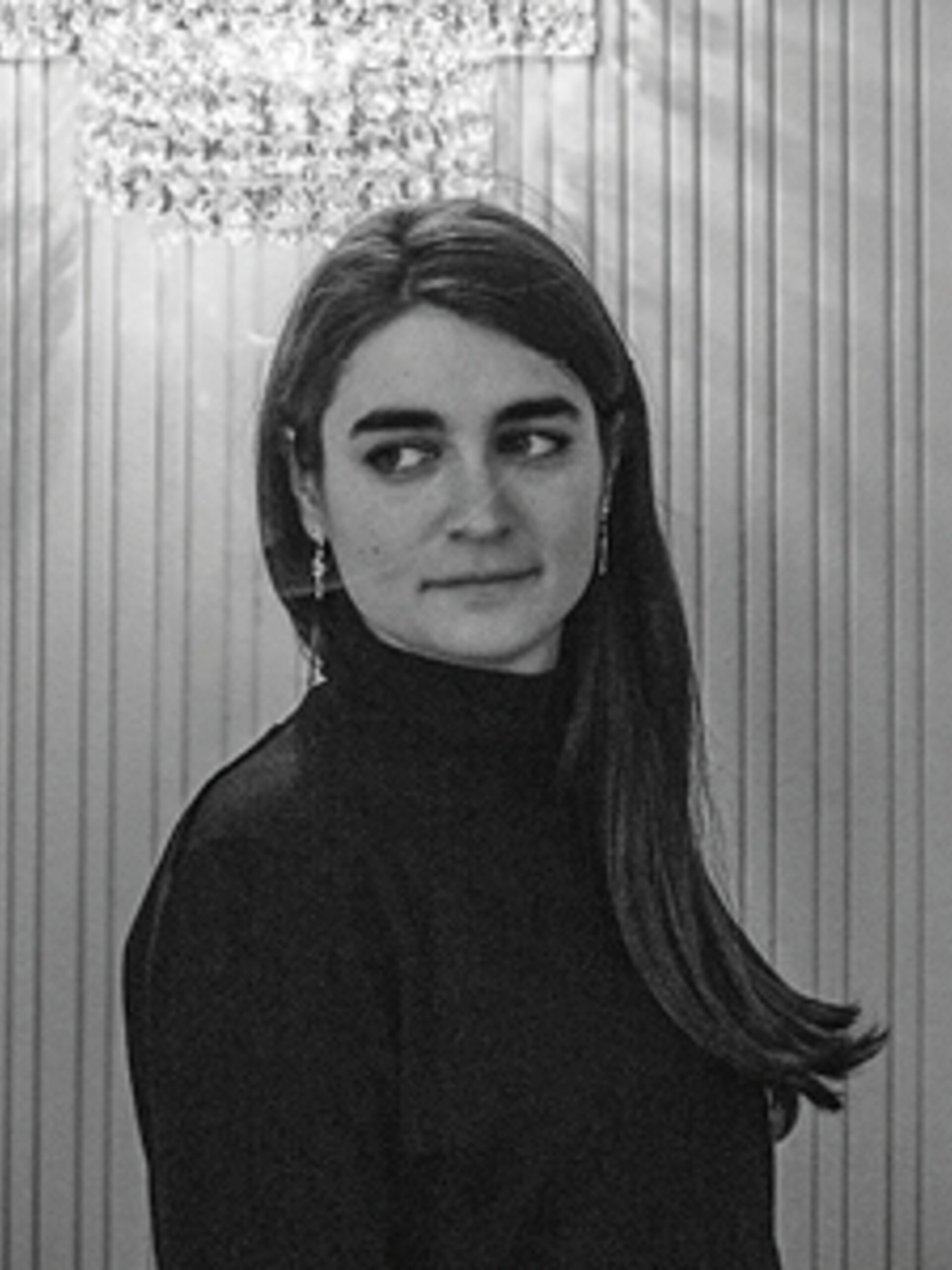 Sophie Dervaux Bassoon more Born in Paris in 1991, Sophie Dervaux (bassoon) began her education at the Versailles Conservatory and later studied at the Conservatory in Lyon and Berlin's "Hanns Eisler" School of Music. Among her teachers were Carlo Colombo, Jean Pignoly, Volker Tessmann, and Daniele Damiano. Previously a member of the orchestra academy of the Berliner Philharmoniker, she served as the orchestra's principal double-bassoonist from 2013 to 2015. Since 2015 she has been principal bassoonist of the Vienna Philharmonic and of the Orchestra of the Vienna State Opera. A prize-winner of numerous renowned competitions, including the ARD Music Competition, she has performed at major concert halls around the world such as the Philharmonie de Paris, Tokyo's Suntory Hall, Carnegie Hall, and Royal Albert Hall, in addition to many appearances at the Berlin Philharmonie and Vienna Musikverein. As a soloist, she has been heard with the Vienna Philharmonic, Bavarian Radio Symphony, Sinfonia Varsovia, Munich Chamber Orchestra, Konzerthaus Orchestra Berlin, and the Orchestre National de Lyon. Sophie Dervaux was awarded the Beethoven Ring of the City of Bonn in 2014.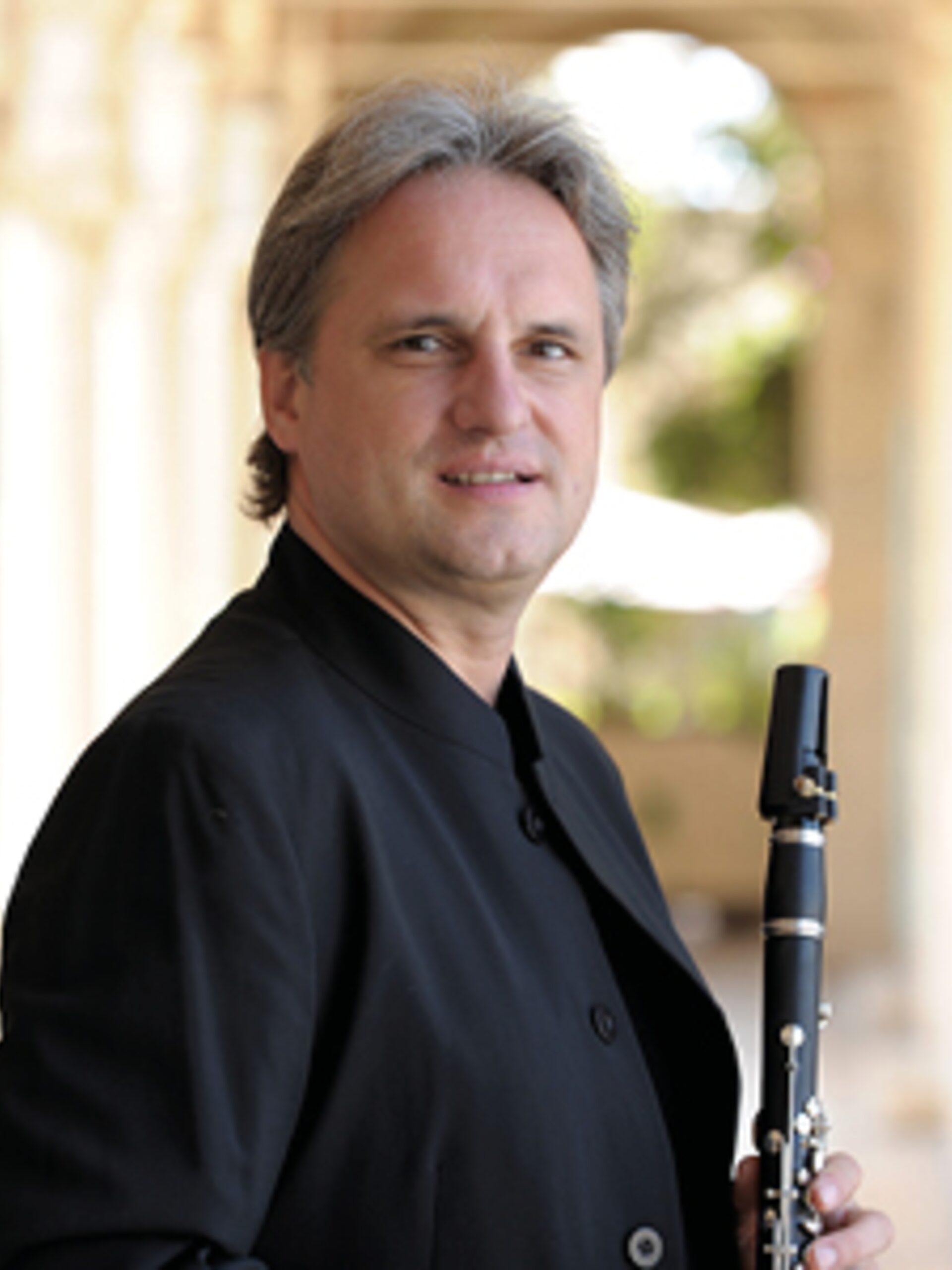 Matthias Glander Clarinet more Matthias Glander received his training at the Hanns Eisler Music School in Berlin and joined the Staatskapelle Berlin in 1983, becoming its principal clarinetist two years later. He has also performed as principal clarinetist with the Orchestra of the Bayreuth Festival and the Berliner Philharmoniker under conductors including Daniel Barenboim, Claudio Abbado, James Levine, Giuseppe Sinopoli, and Günter Wand. In addition to his orchestral work he is an in-demand soloist and chamber musician. Tours have taken him to most of the leading concert venues around the world. A major part of his activities is dedicated to the education of young musicians. He has worked with the woodwind section of Daniel Barenboim's West-Eastern Divan Orchestra since the ensemble's founding in 1999 and also teaches at the Barenboim-Said Akademie as well as at the Orchestra Academy of the Staatskapelle Berlin. Matthias Glander is a founding member of the Bläsersolisten der Deutschen Staatsoper Berlin and of Trio Apollon, with whom he has recorded several CDs.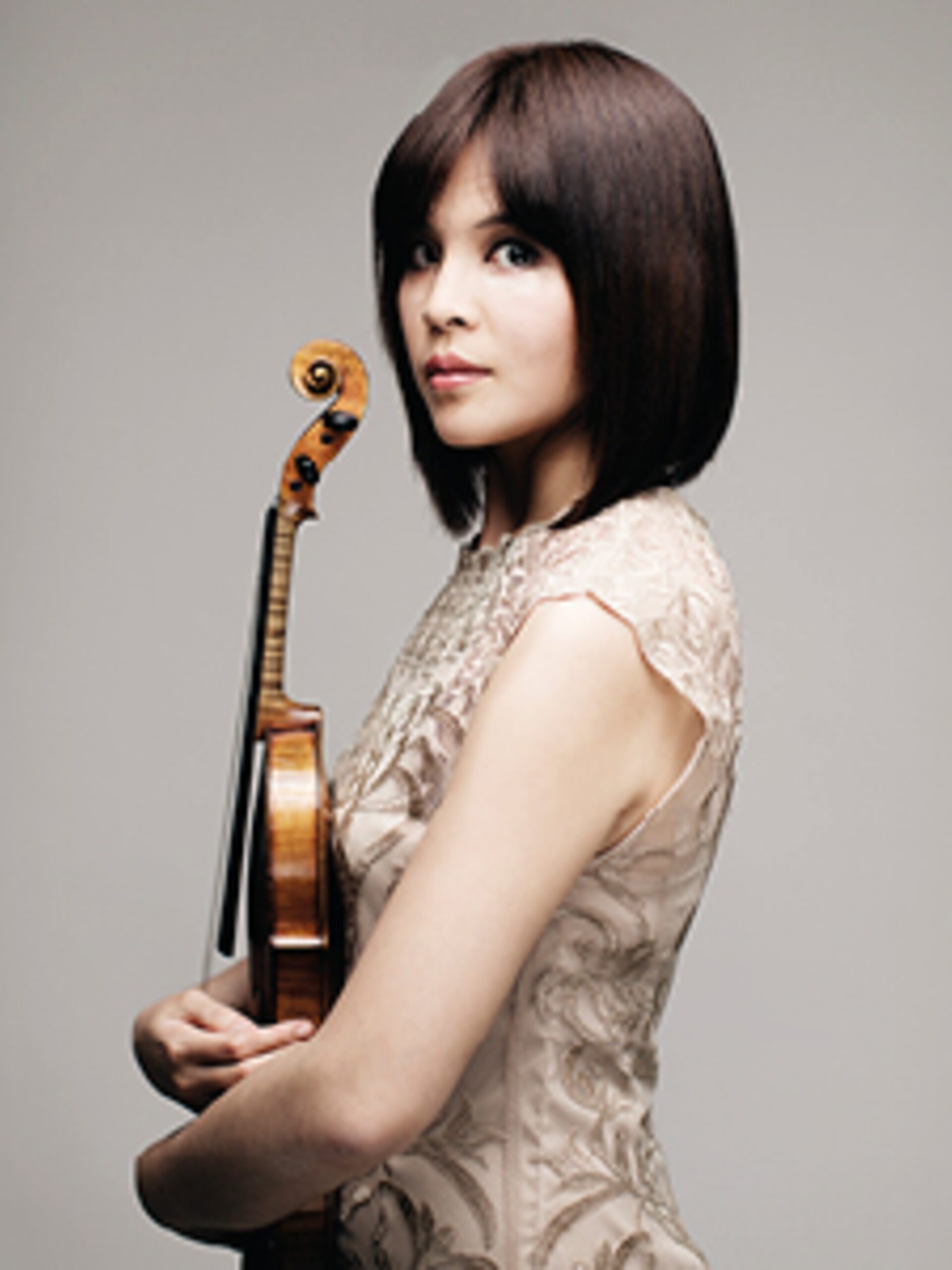 Jiyoon Lee Violin more Born in Seoul in 1992, Jiyoon Lee studied at the Korean National University of Arts and at the Hanns Eisler Music School in Berlin. She was a first-prize winner at Moscow's 2013 David Oistrakh Competition and at the 2016 Carl Nielsen Competition; since the 2017–18 season, she has been concertmaster of the Staatskapelle Berlin. As a soloist, she has appeared with the Philharmonia Orchestra, the Orchestre National de Belgique, the Swedish Chamber Orchestra, and the Indianapolis Symphony Orchestra, among others, and collaborated with artists including Nikolaj Znaider, Marin Alsop, and Martin Fröst. Chamber music performances have taken her to the festivals of Verbier and Tanglewood as well as to the Kronberg Academy Festival.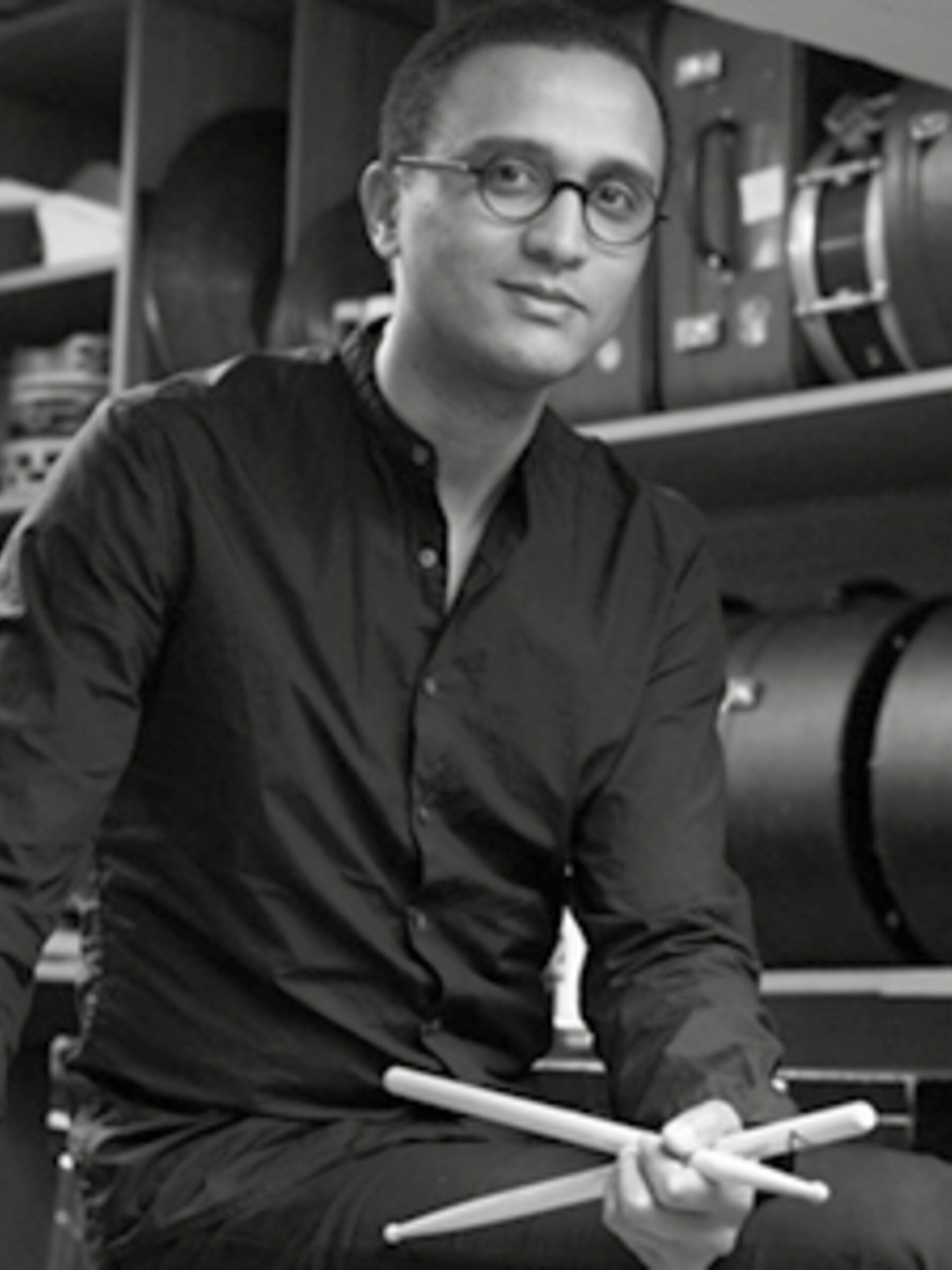 Dominic Oelze Percussion more Dominic Oelze received his musical education with Stephan Stopora and Karl Mehlig in Leipzig and at the Salzburg Mozarteum with Peter Sadlo. After engagements with the Staatskapelle Dresden und the Leipzig Gewandhaus Orchestra he joined the Staatskapelle Berlin in 1998 as principal percussionist and timpanist, a position he still holds today. He has appeared as a chamber musician at international festivals and is particularly in demand as a solo and ensemble performer in the contemporary repertoire. A passionate teacher, he has worked on a number of music education projects with children and teenagers and since 2013 has held a professorship at the Dresden Musikhochschule. He previously taught at the Rostock Musikhochschule and was a mentor with Daniel Barenboim's West-Eastern Divan Orchestra.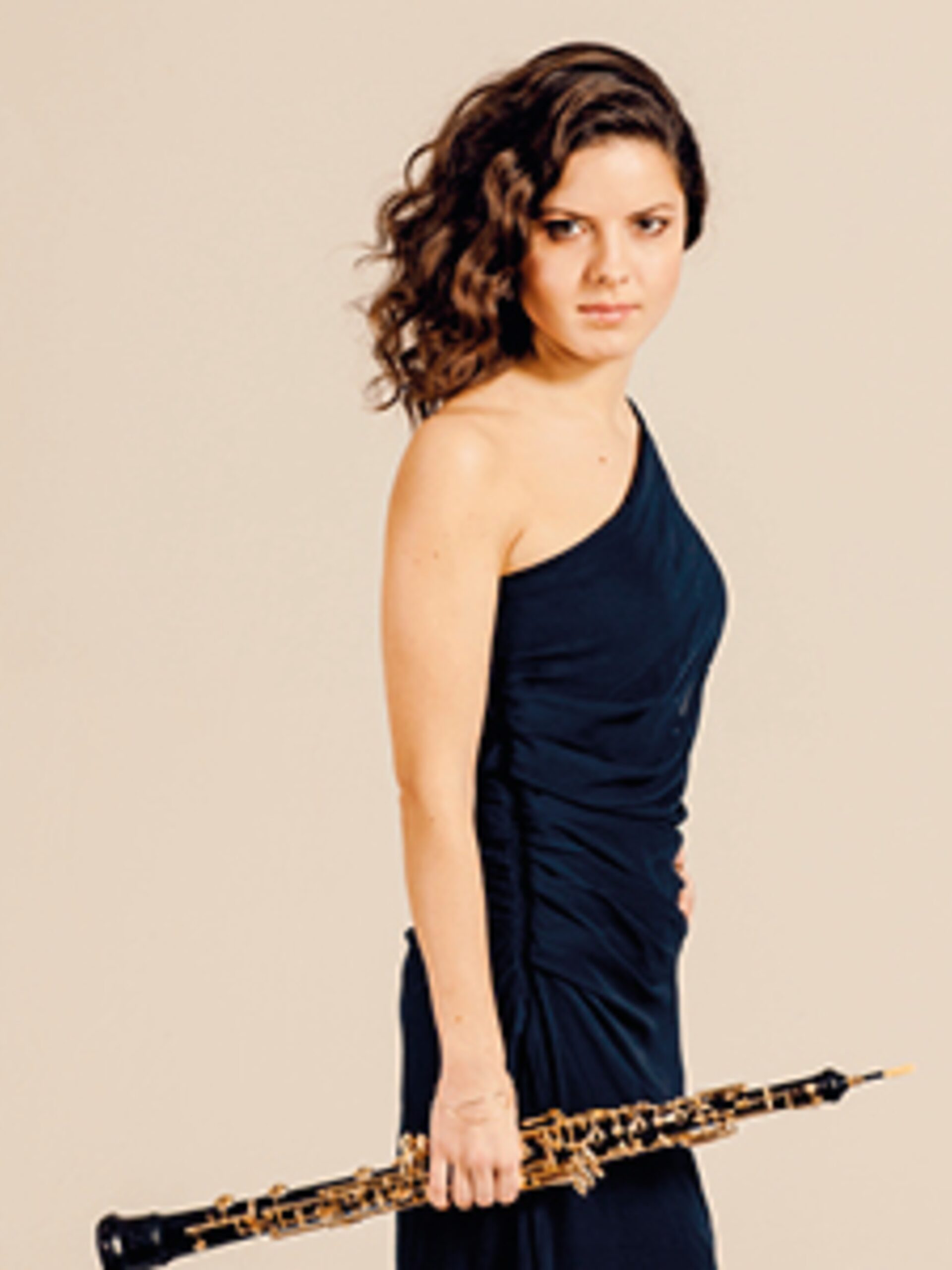 Cristina Gómez Godoy Oboe more Cristina Gómez Godoy was born in Linares, Spain, in 1990. She studied at the orchestra academy of the Barenboim-Said Foundation in Sevilla and later with Gregor Witt at Rostock's Hochschule für Musik und Theater. A prize winner of the ARD Music Competition and the International Instrumental Competition Markneukirchen, she was appointed principal English horn of the Staatskapelle Berlin in 2012 and the following year took over the position of principal oboe. She also makes regular guest appearances as principal oboist with orchestras including the Berliner Philharmoniker, the Orchestra of Milan's La Scala, the Chamber Orchestra of Europe, and the London Symphony, collaborating with conductors such as Sir Simon Rattle, Riccardo Muti, Zubin Mehta, Andris Nelsons, Gustavo Dudamel, and Alan Gilbert. Cristina Gómez Godoy has performed as a soloist with the Bavarian Radio Symphony, Munich Chamber Orchestra, Helsinki Philharmonic Orchestra, Filarmónica de Málaga, and the West-Eastern Divan Orchestra. Among her chamber music partners are Daniel Barenboim, Guy Braunstein, Claire Huangci, Adrien Boisseau, and Kian Soltani.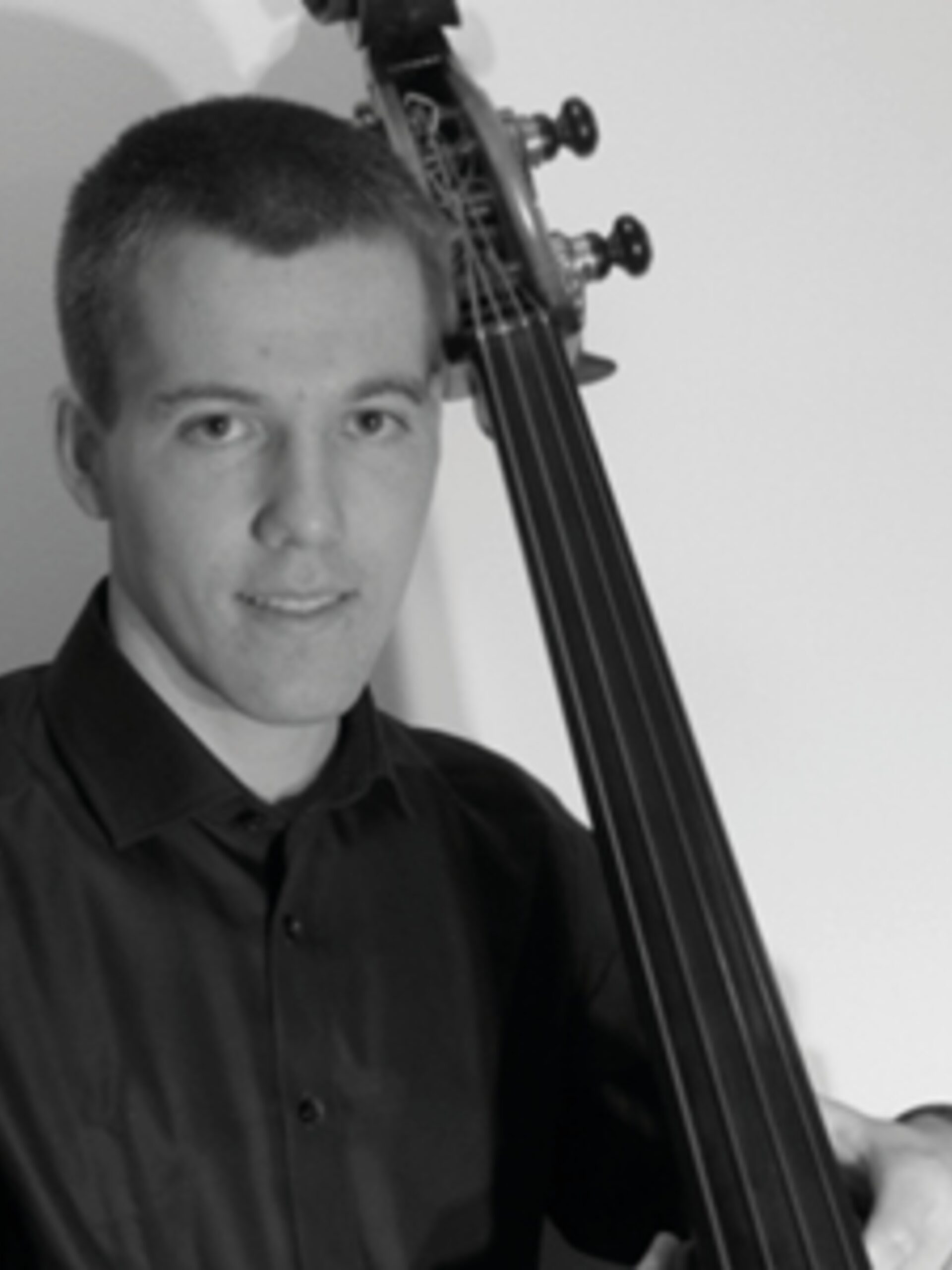 Anton Kammermeier Double Bass more Anton Kammermeier, born in Garmisch-Partenkirchen, began his professional education in 2014 as a youth student at Munich's Hochschule für Musik und Theater with Nabil Shehata. In 2016 he took up his regular studies there, transferring to the Barenboim-Said Akademie with the beginning of the 2018–19 winter semester. He is a member of the Junge Deutsche Philharmonie and of the West-Eastern Divan Orchestra and was a semifinalist at the 2018 International J. M. Sperger Competition. He has performed under conductors including Daniel Barenboim, Zubin Mehta, Mariss Jansons, Philippe Jordan, and Matthias Pintscher.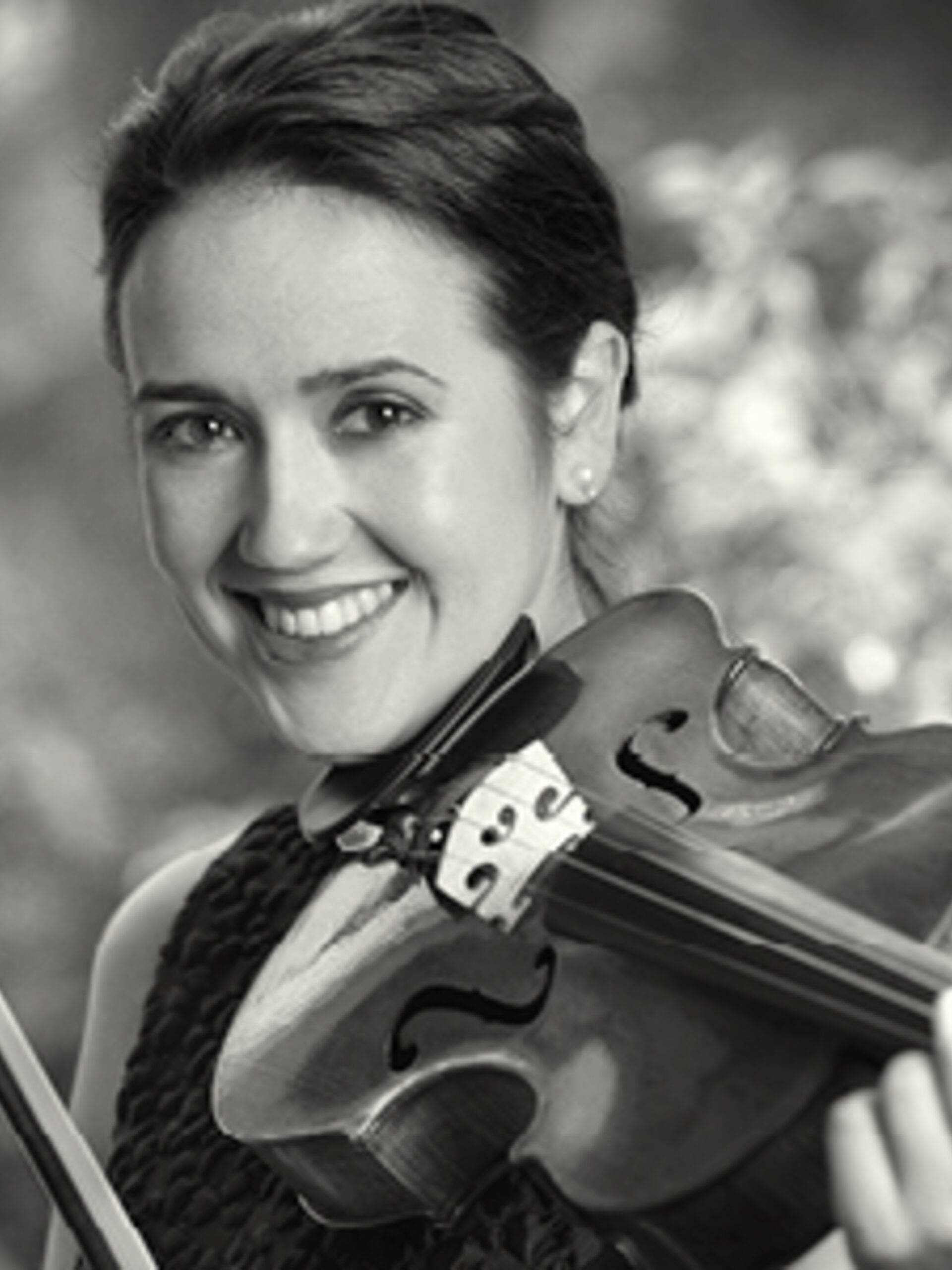 Yulia Deyneka Viola more Russian-born Yulia Deyneka studied at the Tchaikovsky Conservatory in Moscow, the Hochschule für Musik und Theater in Rostock, and Berlin's University of the Arts. She is the principal violist of the Staatskapelle Berlin and in this position has worked with conductors such as Pierre Boulez and Zubin Mehta. She also received important artistic guidance from Sir Simon Rattle. Her chamber music partners have included Guy Braunstein, Janine Jansen, Vadim Repin, Jörg Widmann, and Daniel Barenboim, with whom she has enjoyed a close collaboration for many years. Yulia Deyneka is also a member of the Streichquartett der Staatskapelle Berlin, which regularly appears at the Pierre Boulez Saal. She teaches at the orchestra academy of the Staatskapelle Berlin and at the Barenboim-Said Akademie and for more than a decade tutored the viola section of the West-Eastern Divan Orchestra.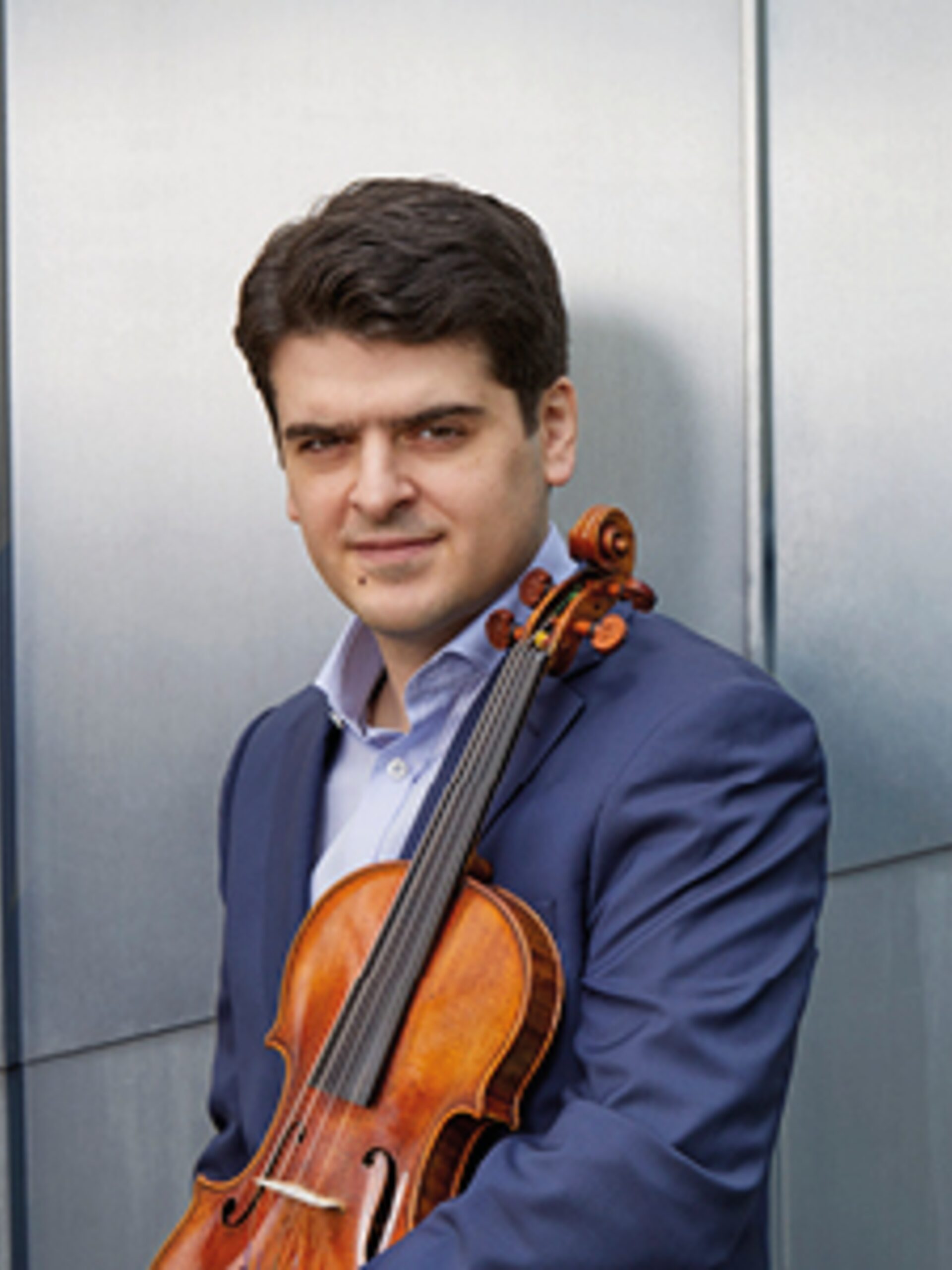 Michael Barenboim Violin more Born in Paris and raised in Berlin, Michael Barenboim studied violin with Axel Wilczok at the Hochschule für Musik und Theater in Rostock and philosophy at the Sorbonne in Paris. In addition to his interpretations of the Classical and Romantic repertoire, he is an avid champion of contemporary music. He enjoyed a long artistic and personal friendship with Pierre Boulez and in 2015 performed his Anthèmes I and II and Dérive 2 for the composer's 90th birthday celebrations in Berlin, London, Paris, and at the Salzburg Festival, among other cities. He has appeared with leading orchestras such as the Berliner Philharmoniker, Bavarian Radio Symphony, Chicago Symphony, Mahler Chamber Orchestra, and Israel Philharmonic, collaborating with conductors including Zubin Mehta, Christoph Eschenbach, David Zinman, and Lorin Maazel. An internationally acclaimed chamber musician, Michael Barenboim regularly collaborates with artists such as Guy Braunstein, Frans Helmerson, Sir András Schiff, and the Erlenbusch Quartett, of which he is a founding member. He also frequently performs with his parents, Daniel Barenboim and Elena Bashkirova.
Improvised Music & Jazz Freedom of Expression
The Quartet Series A Musical Laboratory
The Power of Song Vocal Music in All Its Facets