BARENBOIM - SAID AKADEMIE AKADEMIE
PIERRE BOULEZ SAAL SAAL
PIERRE BOULEZ SAAL ONLINE
Press Social Media

Log in

Ticket Shop Agency Shop Concerts All Events Season Highlights Schubert Week Boulez Ensemble Past Events Tickets and Service Ordering Tickets Seating Charts & Seats Special Offers Packages Guests Under 35 Catering Gift Certificate About the Hall Vision 360 Degrees: Salle Modulable Pierre Boulez Barenboim-Said Akademie Building the Hall History Plan Your Visit Getting There and Opening Hours In the Vicinity
Back to overview Thu, 13 April 2023, 19:30

WILLIAM PARKER

FT. WU WEI, JUDITH HAMANN, ARIEL BART, ERNIE ODOOM, BILIANA VOUTCHKOVA, KLAAS HEKMAN, LEO CHANG

Improvised Music & Jazz

© N.N.
Artists
William Parker
Double Bass, Ophicleide, Overtone Flute, Gimbri, Hojok, Shakuhachi, Panpipes
Ernie Odoom
Vocalnori, Piri
Biliana Voutchkova
Violin
Judith Hamann
Violoncello
Klaas Hekman
Bass Saxophone, Shakuhachi, Flute
Jin Hi Kim
Electric Geomungo
Leo Chang
Stimme, Gongs, Schlagwerk
Program
Set 1: Before I Went to Sleep, Mother Would Put a Clothes Pin on My Nose
World Premiere
Set 2: Flexible Showers of Sound
World Premiere
Approximate running time: 2h 20m with one intermission
"Music is anything I perceive as beautiful that resounds inside of me," says bass virtuoso William Parker. "My musical world relies on the intuitive now—my job as the composer is to give all the musicians permission to soar and engage in the spontaneous moment." In a pair of world-premiere programs, Parker is joined by two ensembles comprised of an extraordinary group of artists. The evening's first set, Before I Went to Sleep, Mother Would Put a Clothes Pin on My Nose, reflects on Parker's own story and the lingering effects passed down from more than 300 years of slavery in North America. Following an intermission, Parker leads a unique sextet featuring instruments from Asian, African, and American traditions in a program entitled Flexible Showers of Sound.
Join Us Live Online
The concert will be audio livestreamed on Pierre Boulez Saal Online and will be made available for on-demand listening at a later date.
YOU MAY ALSO LIKE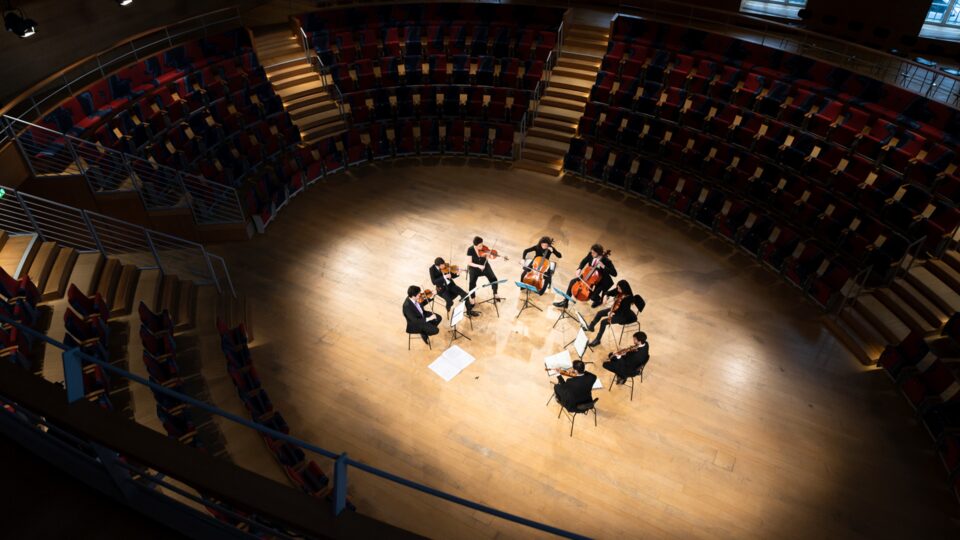 WEST-EASTERN DIVAN ENSEMBLE WIDMANN, HINDEMITH, ENESCU more Wed, 8 February 2023 Price: 55 € - 15 € Buy ticket
MICHIYO YAGI FT. DAI FUJIKURA, EIVIND AARSET, JAN BANG more Fri, 10 February 2023 Price: 45 € - 15 € Buy ticket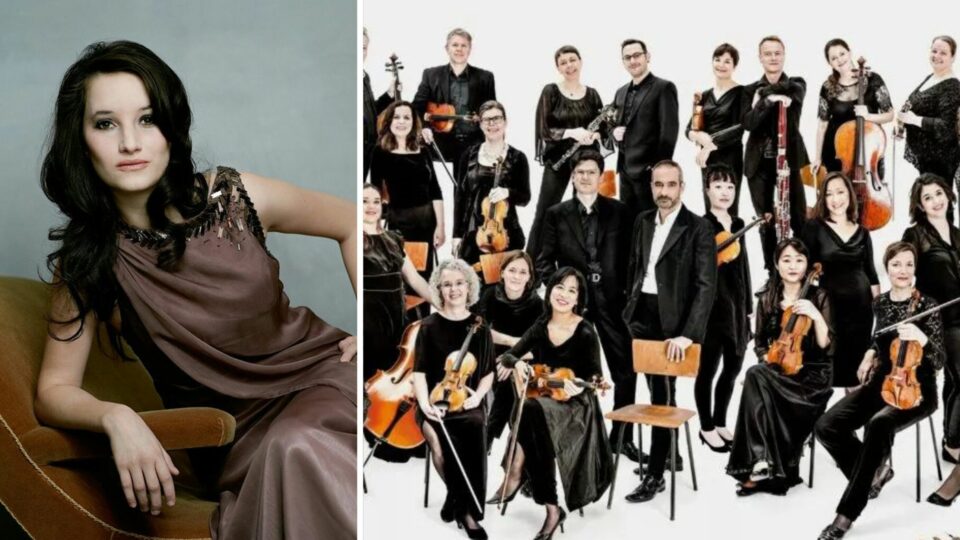 KAMMERAKADEMIE POTSDAM, MANACORDA & PROHASKA HOSOKAWA, BRITTEN, BEETHOVEN more Thu, 16 February 2023 Price: 55 € - 15 € Buy ticket