BARENBOIM - SAID AKADEMIE AKADEMIE
PIERRE BOULEZ SAAL SAAL
PIERRE BOULEZ SAAL ONLINE
Explore
Calendar
Masterclasses with Daniel Barenboim
Online Membership About us Get in touch
E-Learning Course Arabic Music
en
de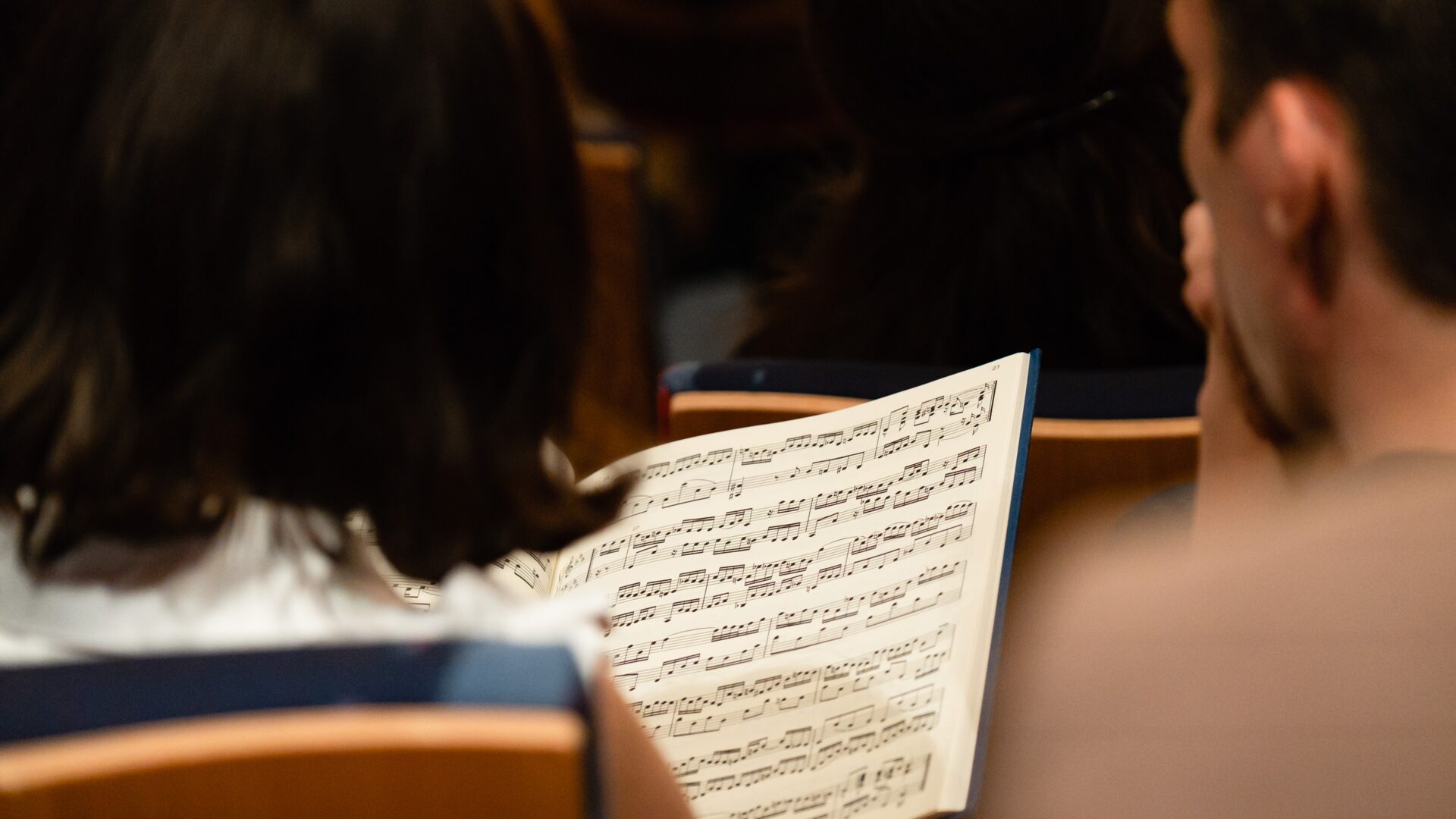 About us
Pierre Boulez Saal Online
A new online space for listening, watching, and learning about music in a digital world
Celebrating Musical Curiosity
Pierre Boulez Saal Online is a new digital discovery and learning space designed for and with direct input from our concertgoers. In the spirit of the Pierre Boulez Saal's vision, it is a place for curious minds who want to explore an alternative way of listening to music, resisting a culture of indifference and, occasionally, overwhelming profusion.
We are not trying to replace the magic of experiencing live music in our concert hall—we want to complement that experience with formats we believe work best in a digital context.
We use new technological possibilities to create interaction between artists and their audiences, making palpable in an online medium the special intimacy and closeness that exists between listeners and performers in the Pierre Boulez Saal.
Embracing the Possibilities of Digitality
One might say Pierre Boulez Saal Online was created in response to an immediate need in the extraordinary times if the pandemic. And while this was clearly a contributing factor, we believe there is also an organic force behind our new digital platform that has been at play for some time across the cultural world—from its institutions to its audiences—and therefore at the Pierre Boulez Saal as well.
We offer carefully curated content in the spirit of "Music for the Thinking Ear," an idea that has guided us from the beginning. We try to ask ourselves why we do what we do. Sometimes that implies taking the time to get it right, to focus on what really matters. We want our content to be curated as much as possible—by artists, by our own in-house professionals, and also by your input.
... our only hope is to make people curious about each other. To awaken in them a curiosity that makes them want to understand each other... Discover more of Daniel Barenboim
In the same way that musicians learn to listen to themselves and to others, we want to listen to our audiences to bring a different range of voices to the things we are passionate about. Therefore, our platform is built as a community of members. We would like you to become a member to keep you at the heart of what we do—and to come along with us in our digital musical journey of imagining and creating new artistic and human experiences.
The musicians of an orchestra have learnt to make music individually as part of a collective organism. Through this learning process they have succeeded in overcoming ostensible divisions. For music has convinced them that listening to other voices – voices that comment, voices the provide counterpart – is imperative. In music, every voice has a responsibility to the other. Music can teach us about life. Discover more of Daniel Barenboim, The Sound of Utopia