BARENBOIM - SAID AKADEMIE AKADEMIE
PIERRE BOULEZ SAAL SAAL
PIERRE BOULEZ SAAL ONLINE
Press Social Media

Log in

Ticket Shop Agency Shop Concerts All Events Season Highlights Boulez Ensemble Past Events Tickets and Service Ordering Tickets Seating Charts & Seats Special Offers Packages Guests Under 35 Catering Gift Certificate About the Hall Vision 360 Degrees: Salle Modulable Pierre Boulez Barenboim-Said Akademie Building the Hall History Plan Your Visit Getting There and Opening Hours In the Vicinity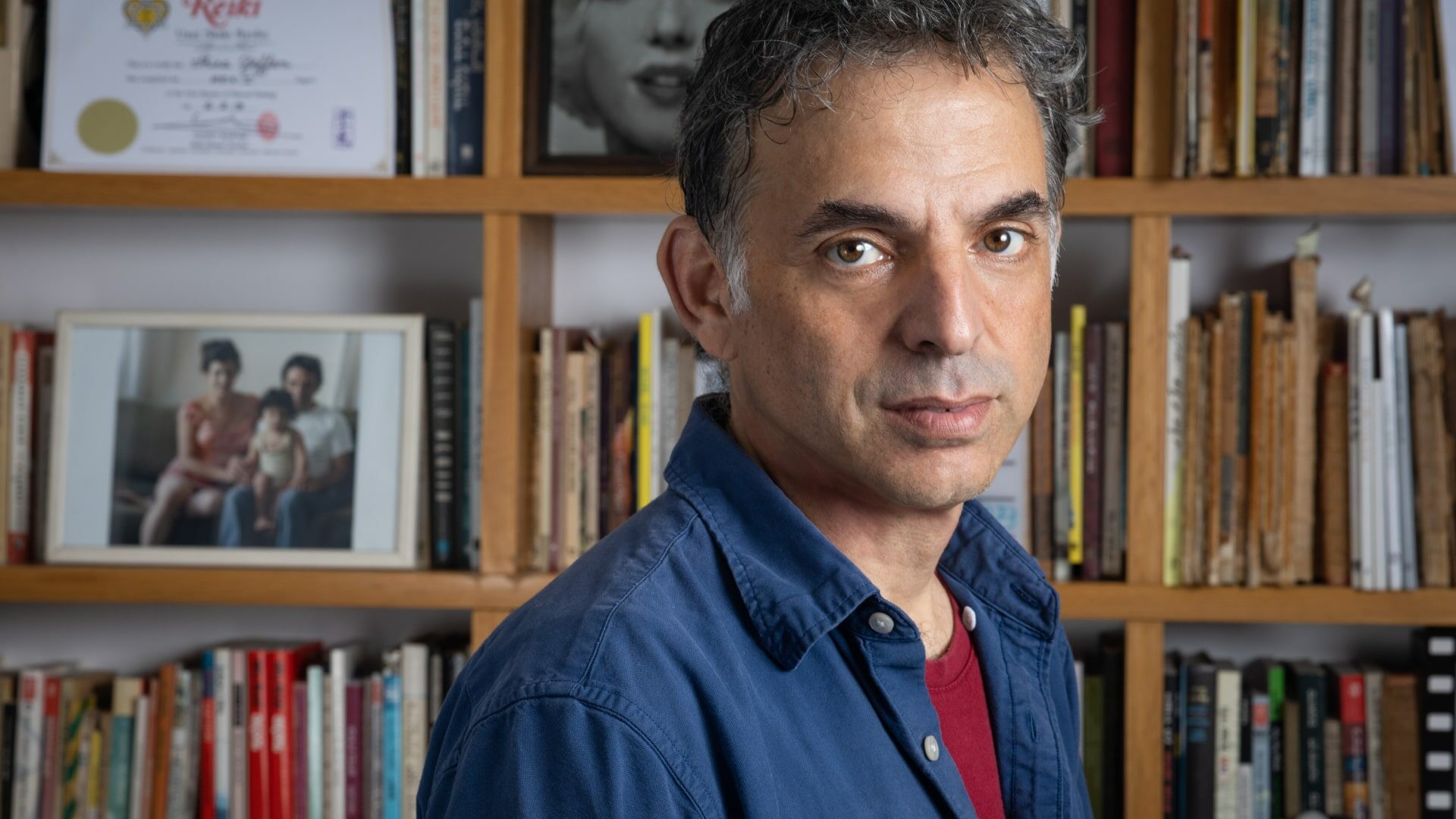 Back to overview

AKADEMIE FORUM: ETGAR KERET

Reading and Conversation: Truth and Fiction

© Lielle Sand
Artists
Prof. Dr. Kai Wiegandt
Presenter
In his autobiographical texts about his mother, Etgar Keret portrays both day-to-day family life in Israel and traumatic wartime experiences inspired by the life of his mother, who was born in Poland in 1934. These short stories were previously presented alongside objects from the collections of the Jewish Museum Berlin as well as commissions created by contemporary artists in collaboration with the author. The reading also includes new fiction from his upcoming story collection.
Etgar Keret was born in 1967 in Ramat Gan, Israel. The author of novels, short stories, and other books, he is one of the leading writers of contemporary Israeli literature. His works have been translated into 49 languages and have won numerous awards, including the Israeli Association of Book Publishers' Platinum Prize, which he received several times, the Jewish Quarterly-Wingate Prize (2008), the Charles Bronfman Prize (2017), and the Sapir Prize (2018), Israel's most prestigious literary award, for his latest book Fly Already. As a screenwriter and director, he won the Caméra d'Or at the 2007 Cannes Film Festival together with his wife, Shira Geffen, for their film Jellyfish. For the past two years, he has been publishing Alphabet Soup, a weekly newsletter, on Substack. He lives in Tel Aviv with his family and lectures at Ben Gurion University of the Negev.
Featuring a musical performance by Eesa Khoury (violin).
Presented in English. Admission is free, registration is required.
PARTNER
YOU MAY ALSO LIKE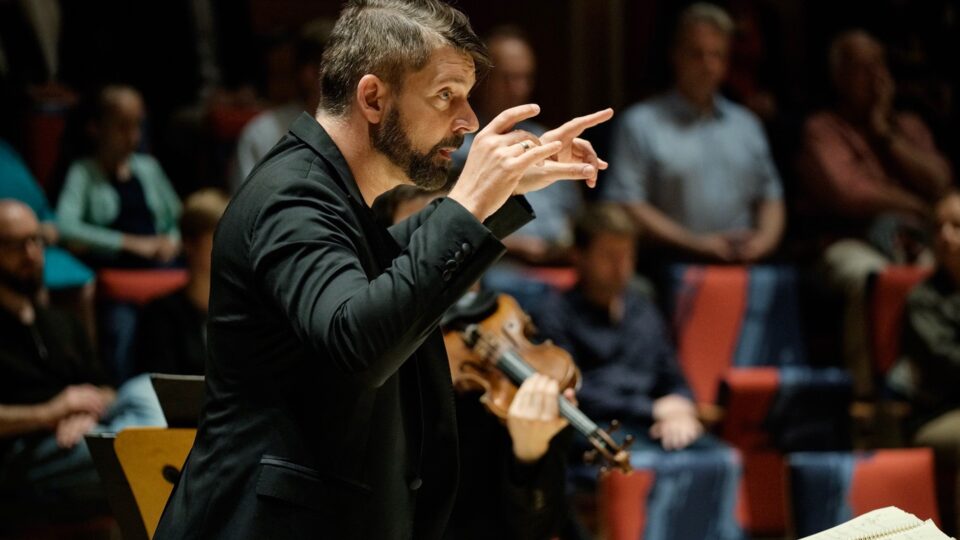 BOULEZ ENSEMBLE & MATTHIAS PINTSCHER Lichtspielszenen: Mozart, Schoenberg, Ligeti, Chin more Sat, 2 December 2023 Price: 45 € - 15 € Buy ticket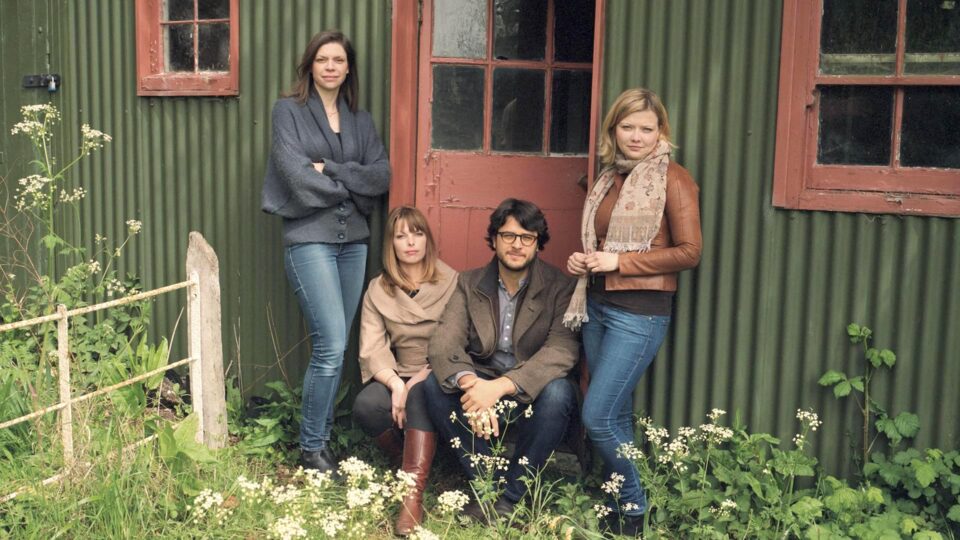 CHIAROSCURO QUARTET String Quartets by Haydn and Schubert more Sun, 3 December 2023 Price: 55 € - 15 € Buy ticket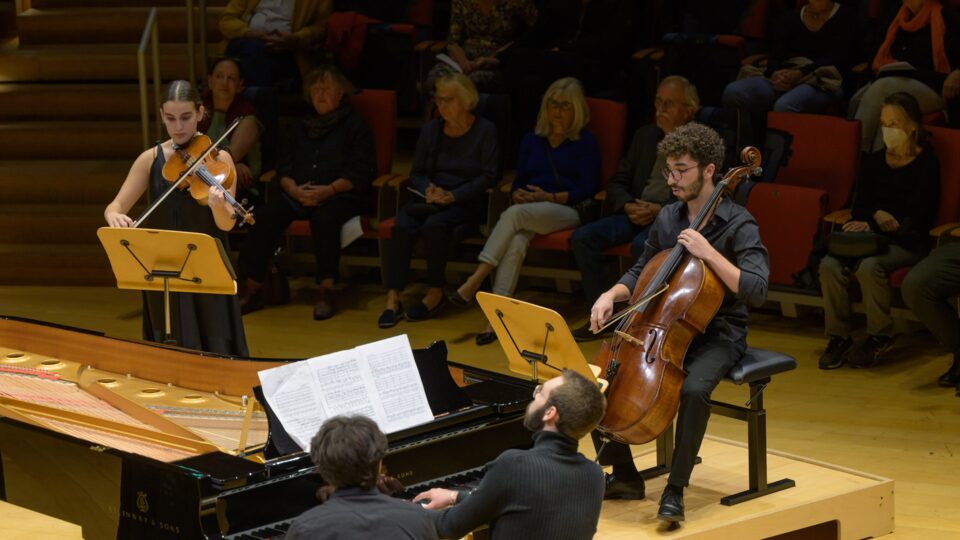 ACADEMY CONCERT Chamber Music with Students of the Barenboim-Said Akademie more Tue, 5 December 2023 Price: 10 € Buy ticket