BARENBOIM - SAID AKADEMIE AKADEMIE
PIERRE BOULEZ SAAL SAAL
PIERRE BOULEZ SAAL ONLINE
Press Social Media

Log in

Ticket Shop Agency Shop Concerts All Events Season Highlights Schubert Week Boulez Ensemble Past Events Tickets and Service Ordering Tickets Seating Charts & Seats Special Offers Packages Guests Under 35 Catering Gift Certificate About the Hall Vision 360 Degrees: Salle Modulable Pierre Boulez Barenboim-Said Akademie Building the Hall History Plan Your Visit Getting There and Opening Hours In the Vicinity
Back to overview Mon, 29 May 2023, 18:00

BELCEA QUARTET

SCHUBERT, PROKOFIEV, DEBUSSY

Quartet

© Marco Borggreve
Artists
Antoine Lederlin
Violoncello
Program
Franz Schubert
String Quartet in E-flat major D 87
Sergei Prokofiev
String Quartet in B minor Op. 50
Claude Debussy
String Quartet in G Minor op. 10
Approximate running time: 1h 30m with one intermission
As a young man, Franz Schubert was a prolific composer of string quartets. He performed most of these early works himself with his father and brothers— presumably also including his 1813 Quartet in E-flat major, which opens the Belcea Quartet's program. It is followed by Sergei Prokofiev's Quartet in B minor—a key "not commonly used for quartets," as the composer remarked—and Claude Debussy's String Quartet, written in 1892.
PROMOTER
Pierre Boulez Saal
Französische Straße 33 D
10117 Berlin
Mon, 29 May 2023, 18:00
BELCEA QUARTET
SCHUBERT, PROKOFIEV, DEBUSSY
Quartet Summer Ticket Package
Choose at least four of the ten concerts by renowned string quartets. In addition, you will receive a free upgrade to the next higher seat category.
PROMOTER
Pierre Boulez Saal
Französische Straße 33 D
10117 Berlin
YOU MAY ALSO LIKE
MICHIYO YAGI FT. DAI FUJIKURA, EIVIND AARSET, JAN BANG more Fri, 10 February 2023 Price: 45 € - 15 € Buy ticket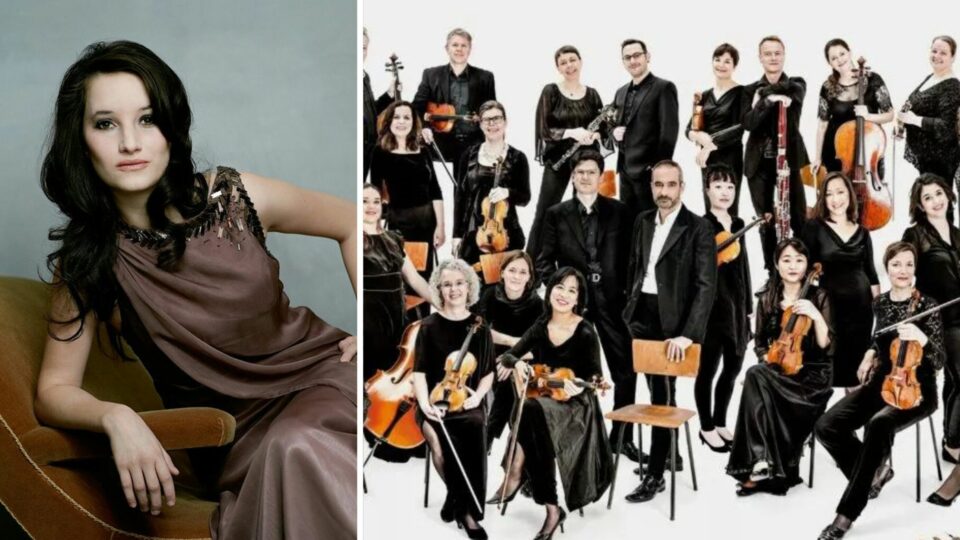 KAMMERAKADEMIE POTSDAM, MANACORDA & PROHASKA HOSOKAWA, BRITTEN, BEETHOVEN more Thu, 16 February 2023 Price: 55 € - 15 € Buy ticket
BELCEA QUARTET & BERTRAND CHAMAYOU HAYDN, BEETHOVEN, FRANCK more Thu, 20 April 2023 Price: 55 € - 15 € Buy ticket