BARENBOIM - SAID AKADEMIE AKADEMIE
PIERRE BOULEZ SAAL SAAL
PIERRE BOULEZ SAAL ONLINE
Press Social Media

Log in

Ticket Shop Agency Shop Concerts All Events Season Highlights Schubert Week Boulez Ensemble Past Events Tickets and Service Ordering Tickets Seating Charts & Seats Special Offers Packages Guests Under 35 Catering Gift Certificate About the Hall Vision 360 Degrees: Salle Modulable Pierre Boulez Barenboim-Said Akademie Building the Hall History Plan Your Visit Getting There and Opening Hours In the Vicinity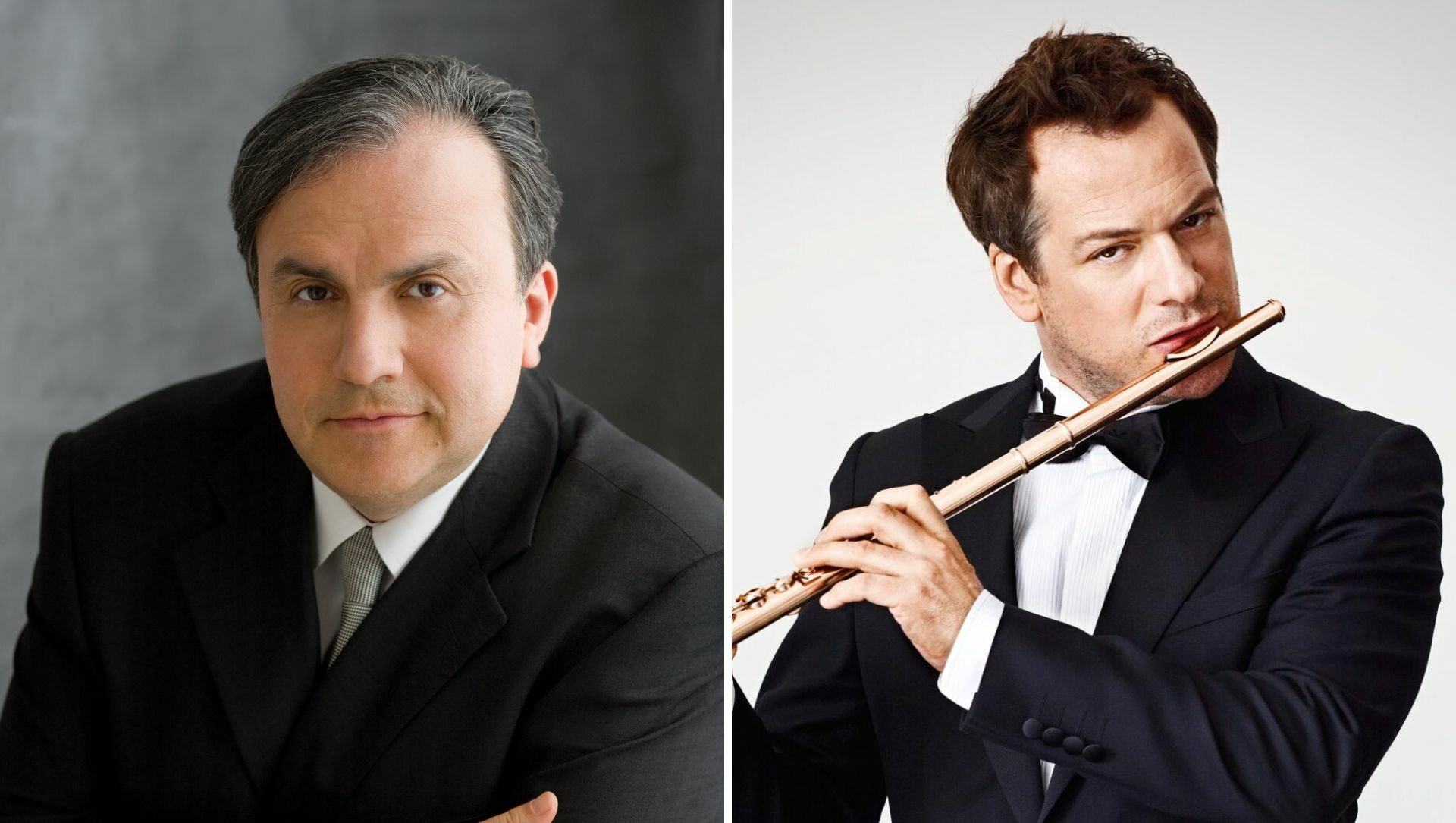 Back to overview Past Event Season 2022–2023, Mon, 28 November 2022, 19:30

EMMANUEL PAHUD & YEFIM BRONFMAN

MOZART, BRAHMS, REINECKE

Duo

|

Chamber Music

© Dario Acosta, Josef Fischnaller
Artists
Program
Wolfgang Amadeus Mozart
Sonata for Violin and Piano in B-lat major K. 378 (317d)
Arrangement for Flute and Piano
Johannes Brahms
Sonata for Clarinet and Piano in E-flat major Op. 120 No. 2
Arrangement for Flute and Piano
Carl Reinecke
Sonata for Flute and Piano Op. 167 "Undine"
We regret that this concert cannot take place for scheduling reasons. Ticket buyers will receive an automatic credit to their customer account. If you would prefer to be refunded to your bank account, please contact us at tickets@boulezsaal.de and provide the transaction number (visible on the top right of your ticket) and your IBAN or bank account details. Thank you for your understanding.
Despite the adoration of nature that marked the Romantic era, it produced few compositions for flute—an instrument considered the epitome of the pastoral by earlier generations. Carl Reinecke's "Undine" Sonata, composed in 1882 and inspired by Friedrich de la Motte-Fouqué's eponymous fairy tale, is a notable exception. To complete their duo program, Emmanuel Pahud and Yefim Bronfman have chosen adaptations of Johannes Brahms's late Clarinet Sonata Op. 120 No. 2 and Mozart's Violin Sonata K. 378.
PROMOTER
Pierre Boulez Saal
Französische Straße 33 D
10117 Berlin
CURRENT EVENTS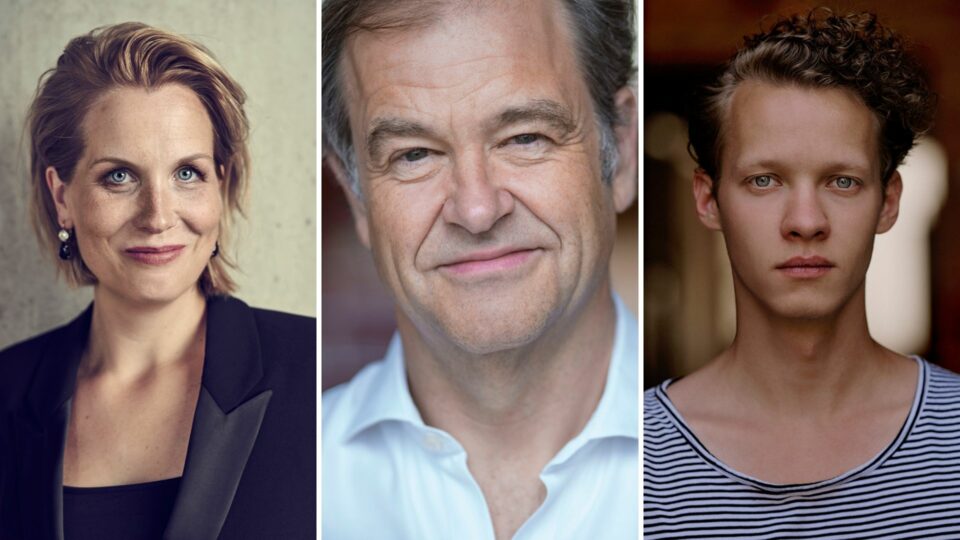 KLEITER, DRAKE & KAMMERER LIED UND LYRIK: HEINE more Wed, 7 December 2022 Price: 55 € - 15 € Buy ticket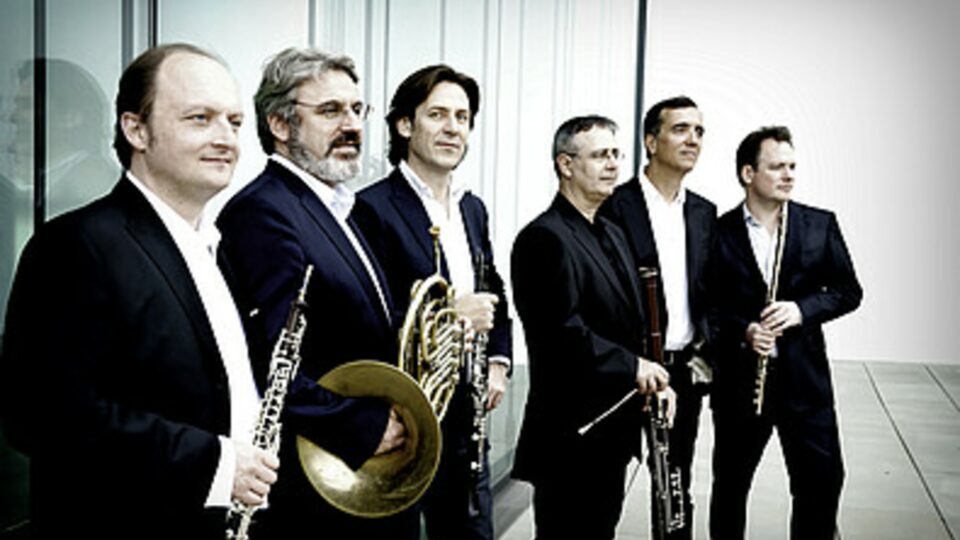 LES VENTS FRANÇAIS & ÉRIC LE SAGE HERSANT, MOZART, POULENC more Tue, 13 December 2022 Price: 55 € - 15 € Buy ticket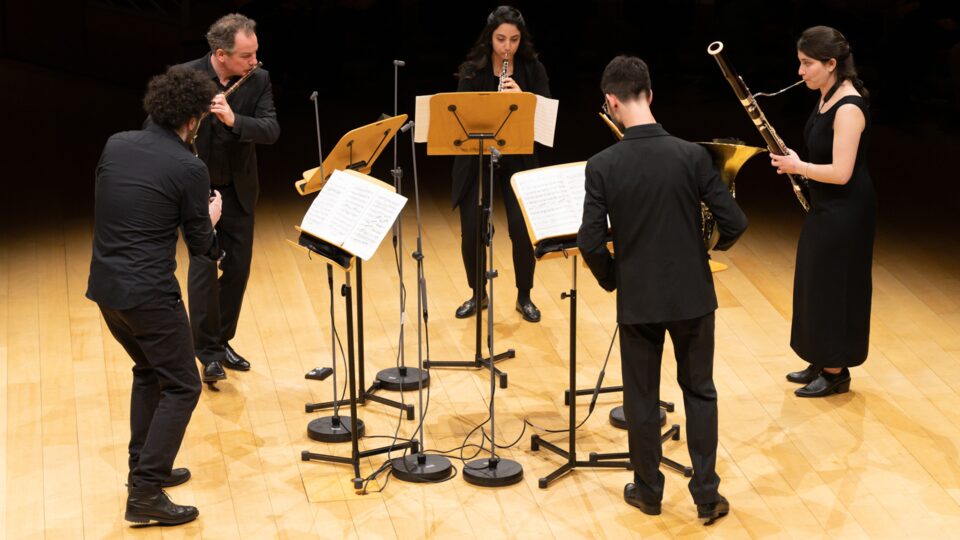 EMMANUEL PAHUD & STUDENTS OF THE BARENBOIM-SAID AKADEMIE more Sun, 28 May 2023 Price: 35 € - 15 € Buy ticket