BARENBOIM - SAID AKADEMIE AKADEMIE
PIERRE BOULEZ SAAL SAAL
PIERRE BOULEZ SAAL ONLINE
Press Social Media

Log in

Ticket Shop Agency Shop Concerts All Events Season Highlights Boulez Ensemble Past Events Tickets and Service Ordering Tickets Seating Charts & Seats Special Offers Packages Guests Under 35 Catering Gift Certificate About the Hall Vision 360 Degrees: Salle Modulable Pierre Boulez Barenboim-Said Akademie Building the Hall History Plan Your Visit Getting There and Opening Hours In the Vicinity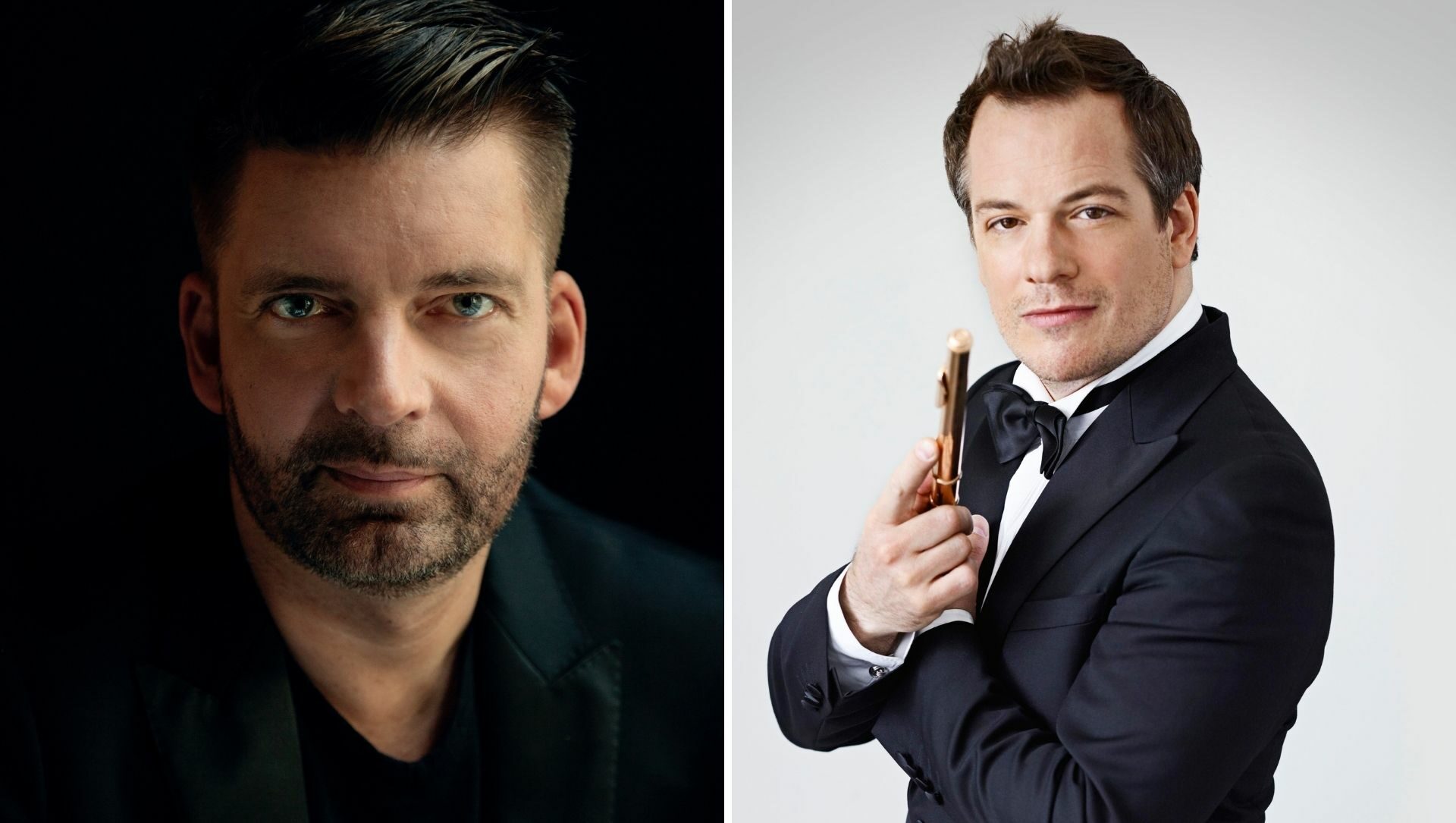 Back to overview Past Event Season 2021/22,

ENSEMBLE INTERCONTEMPORAIN, PINTSCHER & PAHUD

BOULEZ, JARRELL, AMARGIANAKI

© N.N., Josef Fischnaller
Artists
Ensemble intercontemporain
Matthias Pintscher
Conductor
Program
Matthias Pintscher
beyond (a system of passing) for Solo Flute
Pierre Boulez
Mémoriale (... explosante-fixe ... Originel) for Flute and Ensemble
Irini Amargianaki
N 37° 58' 21.108 E 23° 43' 23.27 Athens for three Solo Flutes and Ensemble
German Premiere - Commissioned by the Ensemble intercontemporain
Michael Jarrell
... un temps de silence ... for Flute and Ensemble
The flute "carries within itself the archaic identity of many millennia while building a communicative bridge into the here and now," says Matthias Pintscher, composer and musical director of the Ensemble intercontemporain. Joined by Emmanuel Pahud, principal flutist of the Berliner Philharmoniker, and one of the world's foremost ensembles for contemporary music, he leads a program of recent and brand-new works for and with flute by Pierre Boulez, Michael Jarrell, and Irini Amargianaki. Sophie Cherrier opens the concert performing Pintscher's own beyond (a system of passing).
Approximate running time: 1h 15m with one intermission
Read Program
For this concert, the Ensemble intercontemporain received a grant from the SACEM (Société des auteurs, compositeurs et éditeurs de musique).


PROMOTER
Pierre Boulez Saal
Französische Straße 33 D
10117 Berlin
CURRENT EVENTS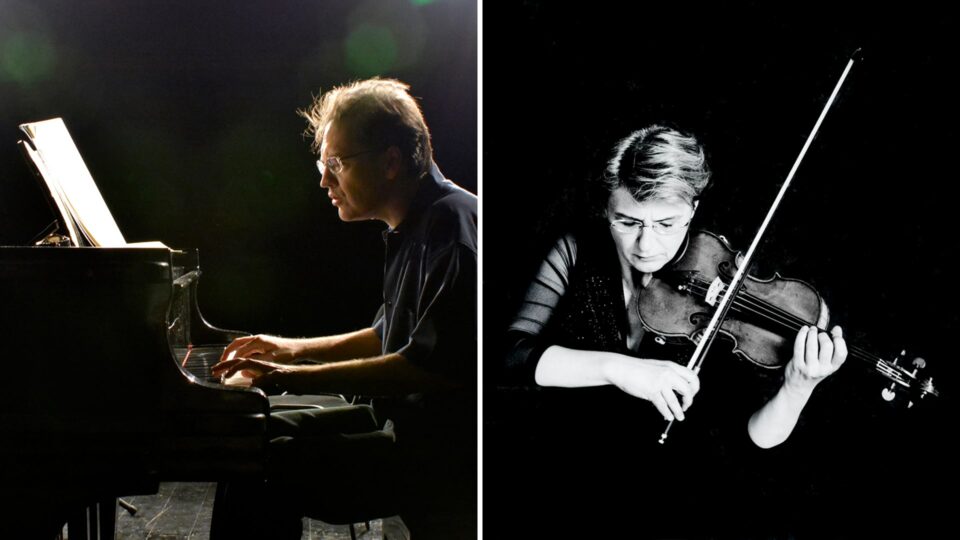 ANTJE WEITHAAS & DÉNES VÁRJON Violin Sonatas by Beethoven and Schumann more Tue, 12 December 2023 Price: 45 € - 15 € Hurry! Only a few tickets left! Buy ticket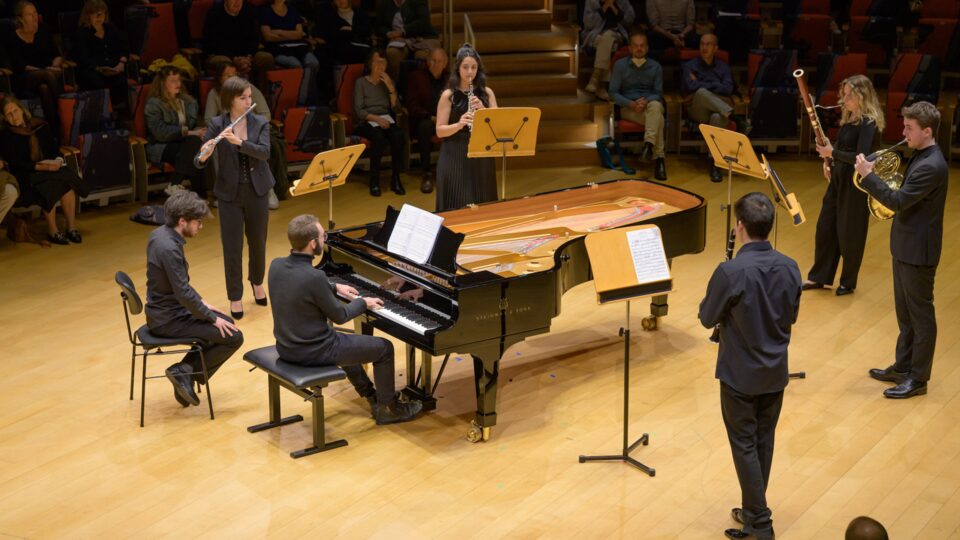 ACADEMY CONCERT Chamber Music with Students of the Barenboim-Said Akademie more Wed, 13 December 2023 Price: 10 € Buy ticket
MENDELSSOHN FESTIVAL Chamber Music and Songs by Mendelssohn, Mahler, Ullmann, Krása more Fri, 15 December 2023 Price: 45 € - 15 € Buy ticket