BARENBOIM - SAID AKADEMIE AKADEMIE
PIERRE BOULEZ SAAL SAAL
PIERRE BOULEZ SAAL ONLINE
Press Social Media

Log in

Ticket Shop Agency Shop Concerts All Events Season Highlights Boulez Ensemble Past Events Tickets and Service Ordering Tickets Seating Charts & Seats Special Offers Packages Guests Under 35 Catering Gift Certificate About the Hall Vision 360 Degrees: Salle Modulable Pierre Boulez Barenboim-Said Akademie Building the Hall History Plan Your Visit Getting There and Opening Hours In the Vicinity
Back to overview Past Event Season 2018/19,

EUROPE: MYTH AND VISION

JÖRG WIDMANN
Artists
Daniel Barenboim
Conductor and Piano
Hanno Westphal
French Horn
Ignacio García
French Horn
Christian Batzdorf
Trumpet
Jaume Gavilán Agulló
Trombone
Astrig Siranossian
Violoncello
Alexander Kovalev
Violoncello
Claire Sojung Henkel
Violoncello
Assif Binness
Violoncello
Hartmut Schuldt
Bass Clarinet
Robert Dräger
Double Bassoon
Christoph Anacker
Double Bass
Dominic Oelze-Brewing
Percussion
Teodoro Anzellotti
Accordion
Program
Jörg Widmann
Labyrinth IV for Soprano and Ensemble
World Premiere - commissioned by the Daniel Barenboim Foundation
Europe seems to be out of joint—European integration is being questioned in fundamental ways. Uncertainty as well as fear of migration and mounting inequality have been dominating the public discourse and have given rise to populist parties. Positive narratives are needed to remind us of the groundbreaking power of European unity and to inspire change. Jointly, science and the arts can play an important role in this process.
In this spirit, the Berlin Social Science Center (WZB), together with the Pierre Boulez Saal, celebrates its 50th anniversary with an event focusing on the idea of "Europe: Myth and Vision." Centered around the world premiere of a new composition by Jörg Widmann, performed by Daniel Barenboim and the Boulez Ensemble, the program will also feature works of European music history from Monteverdi to Boulez. Speakers will include Federal Minister of Education and Research Anja Karliczek, Governing Mayor of Berlin Michael Müller, WZB President Jutta Allmendinger, and Maestro Barenboim. Kunstlabor S27 will present two projects involving children and teenagers from Berlin.
Starting at 9pm, The Gold Projections, an installation by American artist Joe Ramirez, will explore the search for a European identity in dreamlike film sequences.
An exhibition and short films highlighting current WZB projects will be on view in the Pierre Boulez Saal lobby.
Approximate running time: 2h without intermission
PROMOTER
Pierre Boulez Saal
Französische Straße 33 D
10117 Berlin
Wissenschaftszentrum Berlin / WZB
Reichpietschufer 50
10785 Berlin
CURRENT EVENTS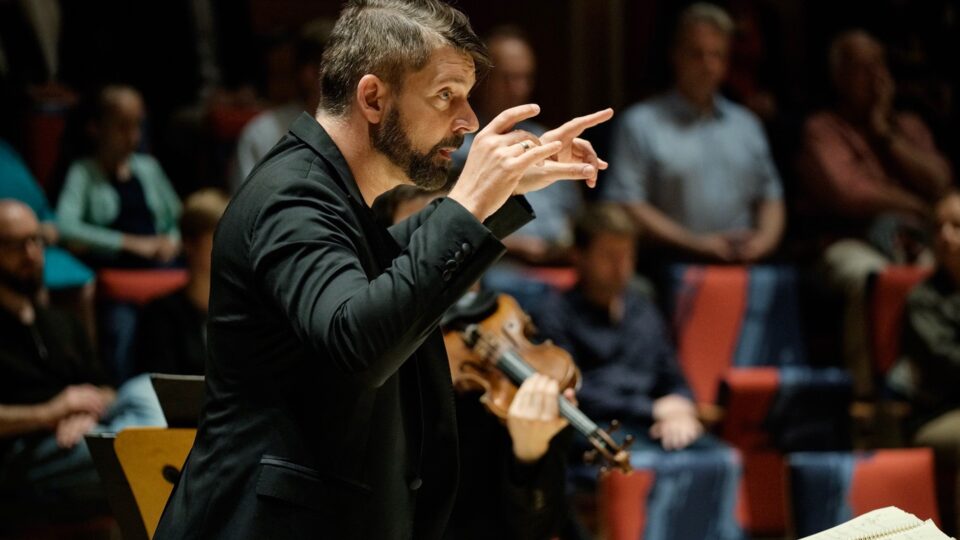 BOULEZ ENSEMBLE & MATTHIAS PINTSCHER Lichtspielszenen: Mozart, Schoenberg, Ligeti, Chin more Sat, 2 December 2023 Price: 45 € - 15 € Buy ticket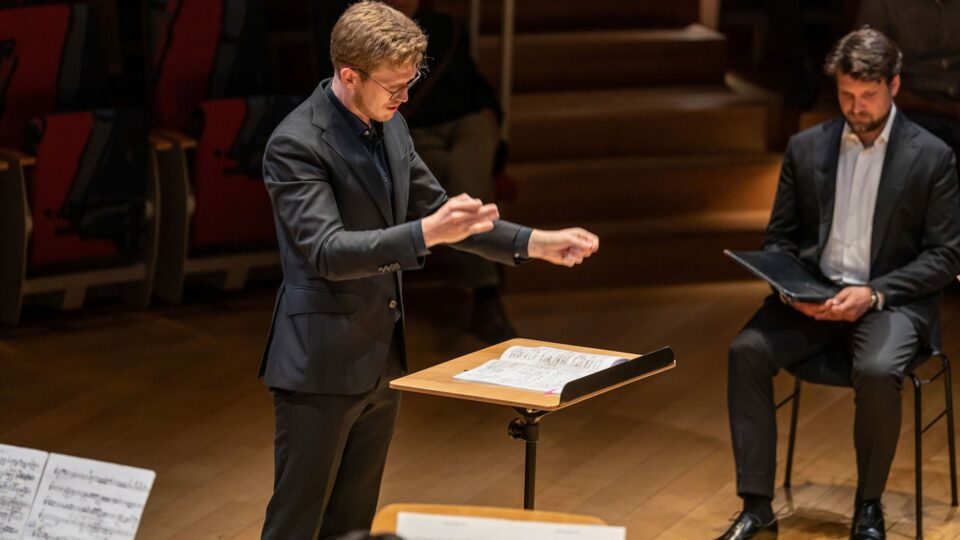 BOULEZ ENSEMBLE & THOMAS GUGGEIS Viennese Schools: Beethoven, Schoenberg, Webern, Berg more Sat, 13 January 2024 Price: 45 € - 15 € Buy ticket
ASTRIG SIRANOSSIAN & NATHANAËL GOUIN Works for Cello and Piano by Boulanger, Carter, Rachmaninoff more Thu, 8 February 2024 Price: 45 € - 15 € Buy ticket