BARENBOIM - SAID AKADEMIE AKADEMIE
PIERRE BOULEZ SAAL SAAL
PIERRE BOULEZ SAAL ONLINE
Press Social Media

Log in

Ticket Shop Agency Shop Concerts All Events Season Highlights Boulez Ensemble Past Events Tickets and Service Ordering Tickets Seating Charts & Seats Special Offers Packages Guests Under 35 Catering Gift Certificate About the Hall Vision 360 Degrees: Salle Modulable Pierre Boulez Barenboim-Said Akademie Building the Hall History Plan Your Visit Getting There and Opening Hours In the Vicinity
Back to overview Past Event Season 2022–2023,

JOHN SCOFIELD

FT. GERALD CLAYTON

© N.N.
Artists
Program
Set 2: John Scofield & Gerald Clayton
"It's a pleasure to write new music with a specific musician in mind to play it," says John Scofield. For his first appearance at the Pierre Boulez Saal, the American guitarist, who began his career performing with legendary artists such as Chet Baker, Gerry Mulligan, and Miles Davis, is joined by pianist Gerald Clayton, with whom he shares a special bond: "I've known Gerald since he was a boy because his dad, bassist John Clayton, is a long-time friend. Gerald and I have toured on and off over the last four years and developed a true rapport—he is without question one of the best piano players I've ever worked with." Prior to their duo set, Scofield will perform solo in the concert's first half.
Approximate running time: 2h with one intermission
PROMOTER
Pierre Boulez Saal
Französische Straße 33 D
10117 Berlin
Revisit the Concert
You may revisit the concert on Pierre Boulez Saal Online.
CURRENT EVENTS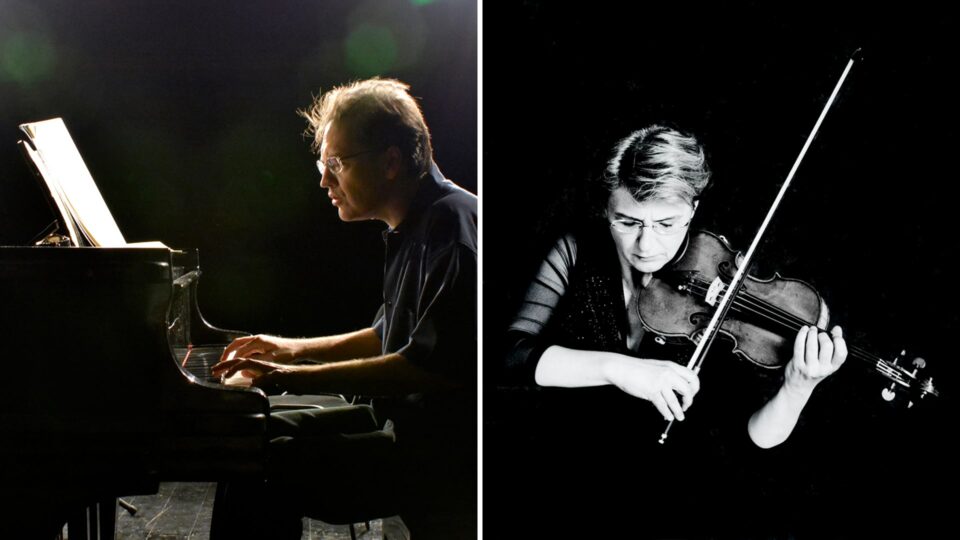 ANTJE WEITHAAS & DÉNES VÁRJON Violin Sonatas by Beethoven and Schumann more Tue, 12 December 2023 Price: 45 € - 15 € Hurry! Only a few tickets left! Buy ticket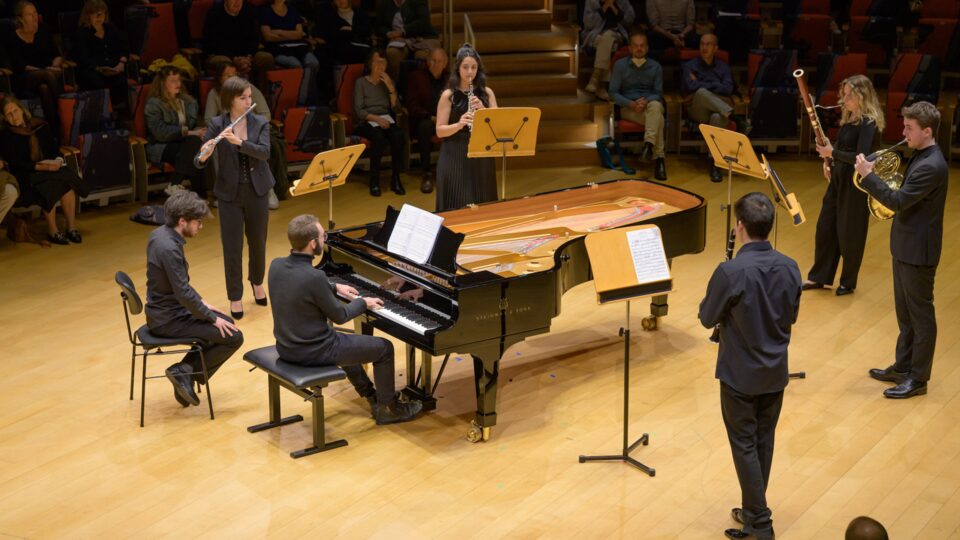 ACADEMY CONCERT Chamber Music with Students of the Barenboim-Said Akademie more Wed, 13 December 2023 Price: 10 € Buy ticket
MENDELSSOHN FESTIVAL Chamber Music and Songs by Mendelssohn, Mahler, Ullmann, Krása more Fri, 15 December 2023 Price: 45 € - 15 € Buy ticket