BARENBOIM - SAID AKADEMIE AKADEMIE
PIERRE BOULEZ SAAL SAAL
PIERRE BOULEZ SAAL ONLINE
Press Social Media

Log in

Ticket Shop Agency Shop Concerts All Events Season Highlights Boulez Ensemble Past Events Tickets and Service Ordering Tickets Seating Charts & Seats Special Offers Packages Guests Under 35 Catering Gift Certificate About the Hall Vision 360 Degrees: Salle Modulable Pierre Boulez Barenboim-Said Akademie Building the Hall History Plan Your Visit Getting There and Opening Hours In the Vicinity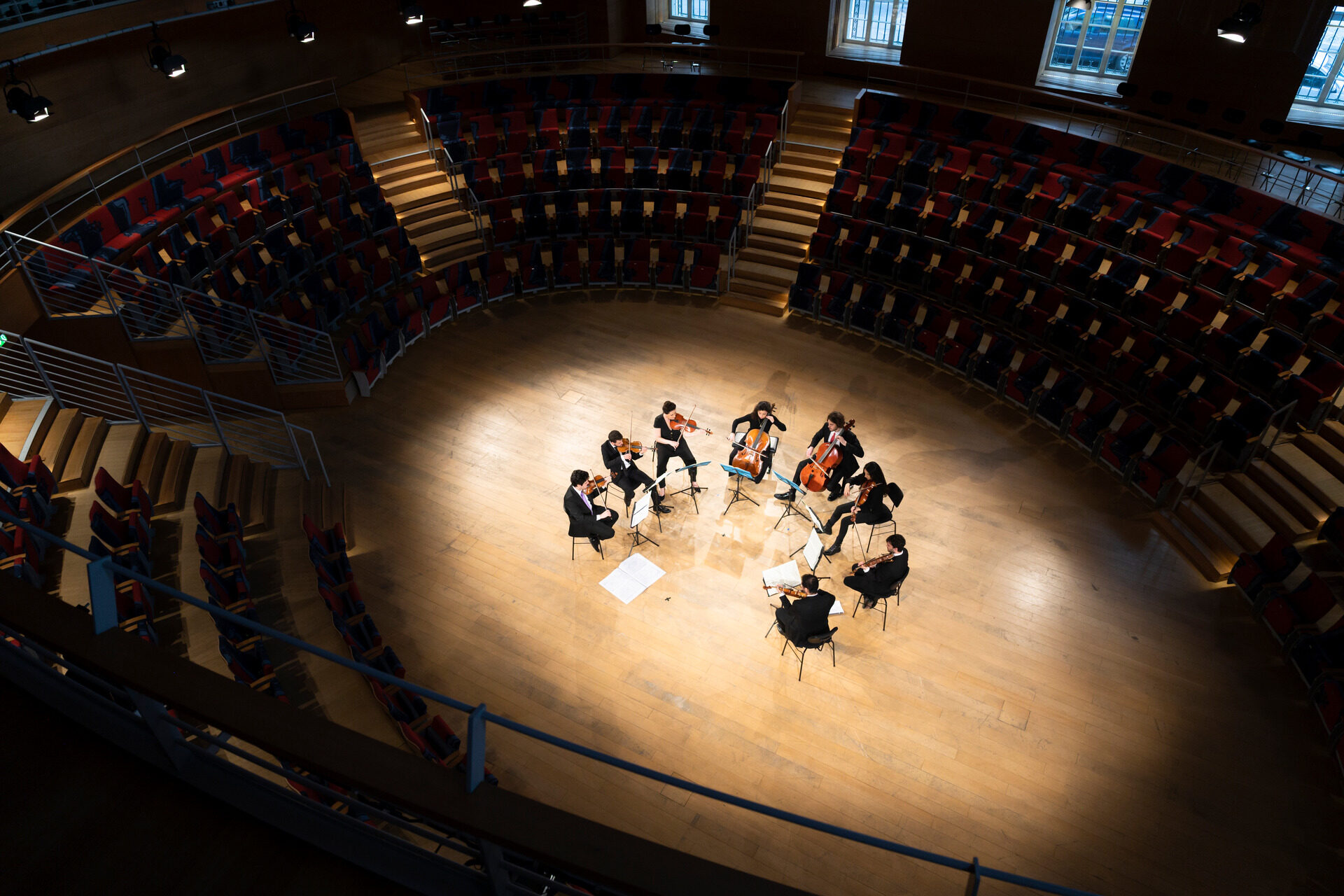 Back to overview Past Event Season 2022–2023,

WEST-EASTERN DIVAN ENSEMBLE

WIDMANN, HINDEMITH, ENESCU

© Peter Adamik
Artists
Michael Barenboim
Violin, viola and musical direction
Astrig Siranossian
Violoncello
Assif Binness
Violoncello
Program
Jörg Widmann
Excerpts from 24 Duos for Violin and Violoncello
Antonín Dvořák
Terzetto for two Violins and Viola in C major Op. 74
Paul Hindemith
Trauermusik for Viola and Strings
George Enescu
Octet for Strings in C major Op. 7
Last season, the West-Eastern Divan Ensemble made its acclaimed Pierre Boulez Saal debut performing Felix Mendelssohn's String Octet. Now the musicians return to present one of the genre's most significant later works composed by George Enescu. The program also features different combinations of instruments in duos by Jörg Widmann, Dvořák's Op. 74 Terzetto, and Hindemith's Trauermusik commemorating the death of King George V of England, with Michael Barenboim taking on the solo viola part.
Approximate running time: 1h 45m with one intermission
Read Program
a unique ensemble
The West-Eastern Divan Ensemble—founded in 2019 in celebration of the 20th anniversary of the West-Eastern Divan Orchestra by its concertmaster, Michael Barenboim—brings together members of the orchestra in an intimate chamber-music formation.
watch & listen
PROMOTER
Pierre Boulez Saal
Französische Straße 33 D
10117 Berlin
CURRENT EVENTS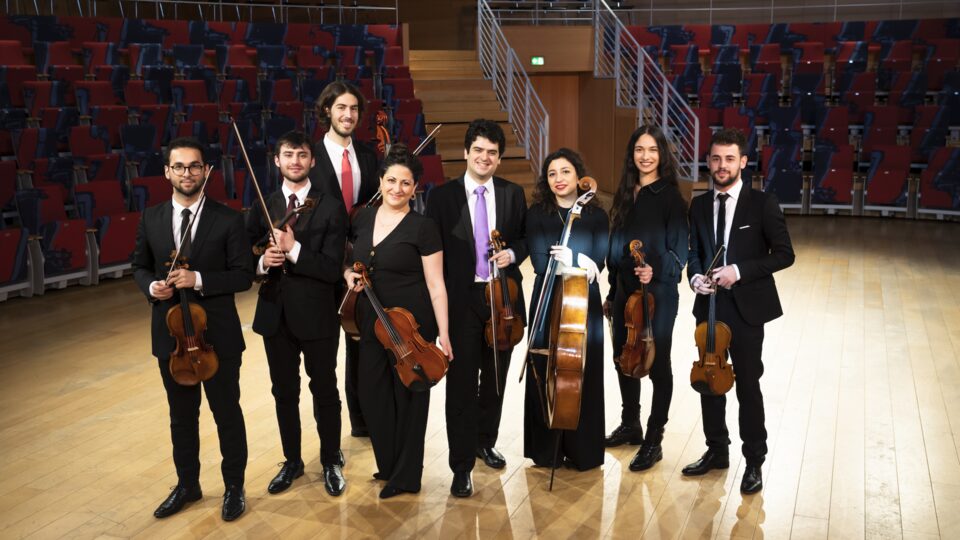 WEST-EASTERN DIVAN ENSEMBLE & MICHAEL BARENBOIM Chamber Music by Beethoven, Mendelssohn, Carter more Thu, 9 November 2023 Price: 55 € - 15 € Buy ticket
MENDELSSOHN FESTIVAL Chamber Music and Songs by Mendelssohn, Mahler, Ullmann, Klein more Fri, 15 December 2023 Price: 45 € - 15 € Buy ticket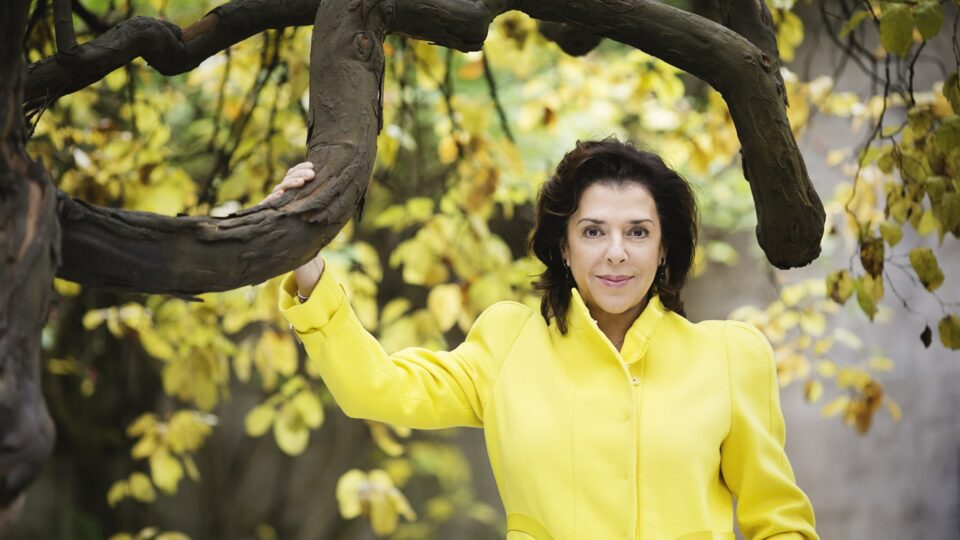 MENDELSSOHN FESTIVAL Chamber Music and Piano Works by Mendelssohn, Krása, Fanny Hensel more Sat, 16 December 2023 Price: 45 € - 15 € Buy ticket