Barenboim-Said Akademie Press Social Media

Log in

Ticket Shop Agency Shop Concerts All Events Spring Highlights Schubert Week Boulez Ensemble Past Events Tickets and Service Ordering Tickets Seating Charts & Seats Special Offers Packages Guests Under 35 Catering Gift Certificate About the Hall Vision 360 Degrees: Salle Modulable Pierre Boulez Barenboim-Said Akademie Building the Hall History Plan Your Visit Getting There and Opening Hours In the Vicinity
THE POWER OF SONG Vocal Music in all its Facets © Kaupo Kikkas, N.N.
The human voice is capable of an enormous musical expressivity. Within a small, intimate space like the Pierre Boulez Saal, where it is not unusual to find oneself in the direct vocal and visual focus of the singer on stage, it can have the power to shake us to the core, in the best sense: The immediacy of this spontaneous connection makes the safety walls behind which we routinely hide come tumbling down, reaching into our innermost. Such moments offer us an experience of ourselves and those around us that is hardly possible in everyday life. In the 2021–22 season we want to make these moments happen again and provide a space for diverse musical voices.
GOLDA SCHULTZ & JONATHAN WARE SCHUMANN, BOULANGER, TAGG more Wed, 9 February 2022 Price: 55 € - 15 € Buy ticket
RENAUD CAPUÇON & MARTINA GEDECK ATTAHIR more Thu, 17 February 2022 Price: 55 € - 15 € Buy ticket
MARGRET KÖLL & BENEDIKT KRISTJÁNSSON BACH, CACCINI, DOWLAND more Fri, 18 February 2022 Price: 45 € - 15 € Buy ticket
GULZODA KHUDOYNAZAROVA & ENSEMBLE more Sun, 20 February 2022 Price: 45 € - 15 € Buy ticket
HOLGER FALK & JULIUS DRAKE LIED UND LYRIK II more Fri, 18 March 2022 Price: 55 € - 15 € Buy ticket
MARIANNE CREBASSA & ALPHONSE CEMIN DEBUSSY, RAVEL, GURIDI more Mon, 4 April 2022 Price: 55 € - 15 € Buy ticket
Duo And Trio Intimate Conversations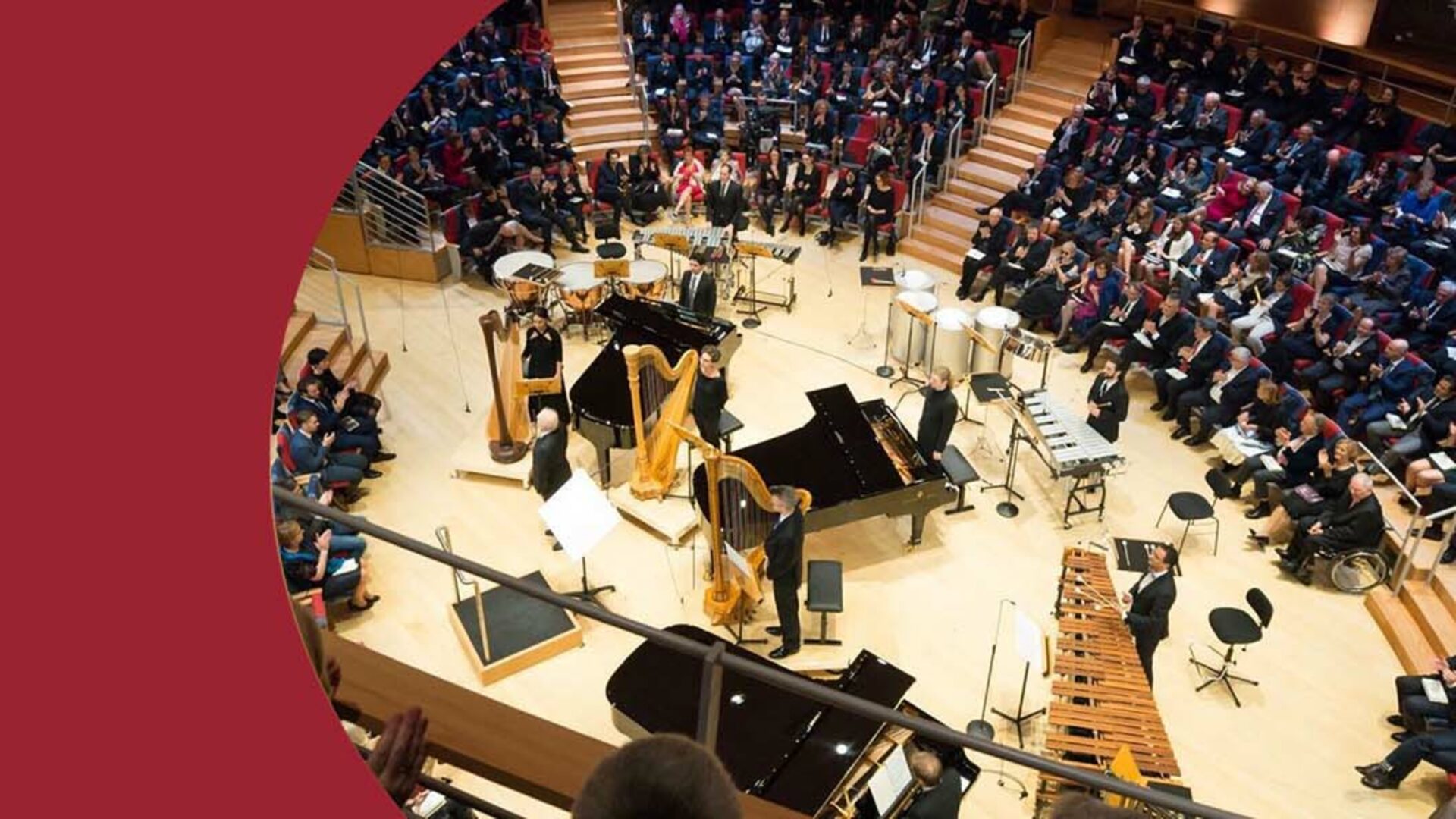 Ensembles Combined Perspective
The Quartet-Series A Musical Laboratory