BARENBOIM - SAID AKADEMIE AKADEMIE
PIERRE BOULEZ SAAL SAAL
PIERRE BOULEZ SAAL ONLINE
Press Social Media

Log in

Ticket Shop Agency Shop Concerts All Events Season Highlights Boulez Ensemble Past Events Tickets and Service Ordering Tickets Seating Charts & Seats Special Offers Packages Guests Under 35 Catering Gift Certificate About the Hall Vision 360 Degrees: Salle Modulable Pierre Boulez Barenboim-Said Akademie Building the Hall History Plan Your Visit Getting There and Opening Hours In the Vicinity
Back to overview Past Event Season 2019/20,

BOULEZ, BOROWSKI, AMARGIANAKI

A FESTIVAL OF NEW MUSIC
Artists
Daniel Barenboim
Conductor
Volker Matthias Sprenger
Viola
Astrig Siranossian
Violoncello
Alexander Kovalev
Violoncello
Dominic Oelze-Brewing
Percussion
Moisés Santos Bueno
Percussion
Program
Pierre Boulez
Sonatine for Flute and Piano
Johannes Boris Borowski
Sphinxes for Five Players
Irini Amargianaki
Eumenides for Soprano and Ensemble
Invited by Daniel Barenboim and Emmanuel Pahud, ten of today's most exciting composers have engaged artistically with the unusual juxtaposition of distance and intimacy that we all find ourselves dealing with in this time of uncertainty, common reflection, and unexplored digital possibilities. The result are ten new works that will have their online world premieres on four consecutive nights, beginning July 9, framed by works of Pierre Boulez and hosted live by Daniel Barenboim and Emmanuel Pahud from the Pierre Boulez Saal.
The festival opens with the young Pierre Boulez's Sonatine for Flute and Piano, performed by Emmanuel Pahud and Denis Kozuhkhin. This groundbreaking work is followed by Johannes Boris Borowski's Sphinxes for chamber ensemble and Irini Amargianaki's Eumenides on verses by Aeschylus, with soprano Sarah Aristidou taking on the solo part.
The programs will remain available for free on-demand viewing and listening for 30 days. All musicians and composers involved have generously donated their time and work—as a call to common solidarity.
PROMOTER
Pierre Boulez Saal
Französische Straße 33 D
10117 Berlin
CURRENT EVENTS
ASTRIG SIRANOSSIAN & NATHANAËL GOUIN Works for Cello and Piano by Boulanger, Carter, Rachmaninoff more Thu, 8 February 2024 Price: 45 € - 15 € Buy ticket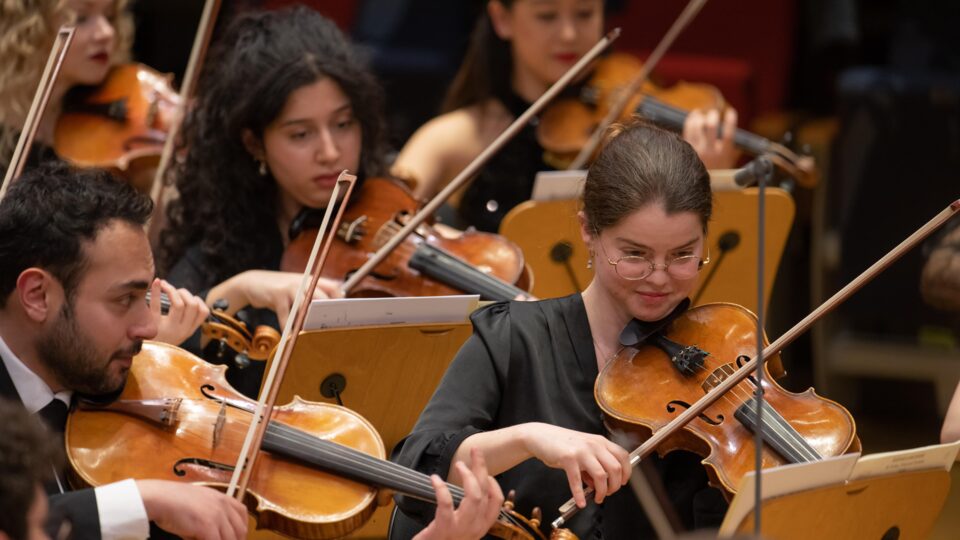 ACADEMY CONCERT Daniel Barenboim & Orchestra of the Barenboim-Said Akademie more Sun, 14 April 2024 Price: 45 € - 15 € Buy ticket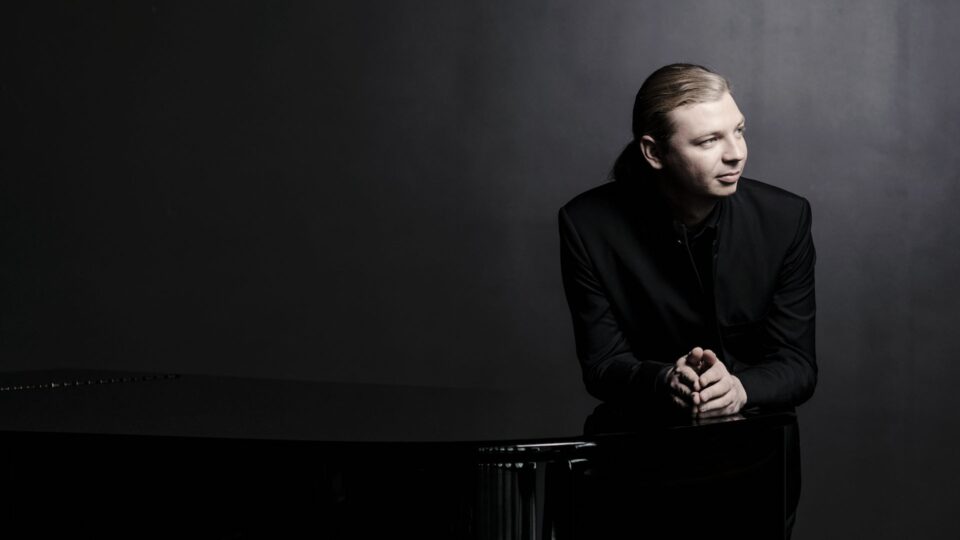 DENIS KOZHUKHIN Idyll and Abyss: Piano Works by Widmann, Schubert, Ligeti, Liszt more Thu, 16 May 2024 Price: 45 € - 15 € Buy ticket