BARENBOIM - SAID AKADEMIE AKADEMIE
PIERRE BOULEZ SAAL SAAL
PIERRE BOULEZ SAAL ONLINE
Press Social Media

Log in

Ticket Shop Agency Shop Concerts All Events Season Highlights Boulez Ensemble Past Events Tickets and Service Ordering Tickets Seating Charts & Seats Special Offers Packages Guests Under 35 Catering Gift Certificate About the Hall Vision 360 Degrees: Salle Modulable Pierre Boulez Barenboim-Said Akademie Building the Hall History Plan Your Visit Getting There and Opening Hours In the Vicinity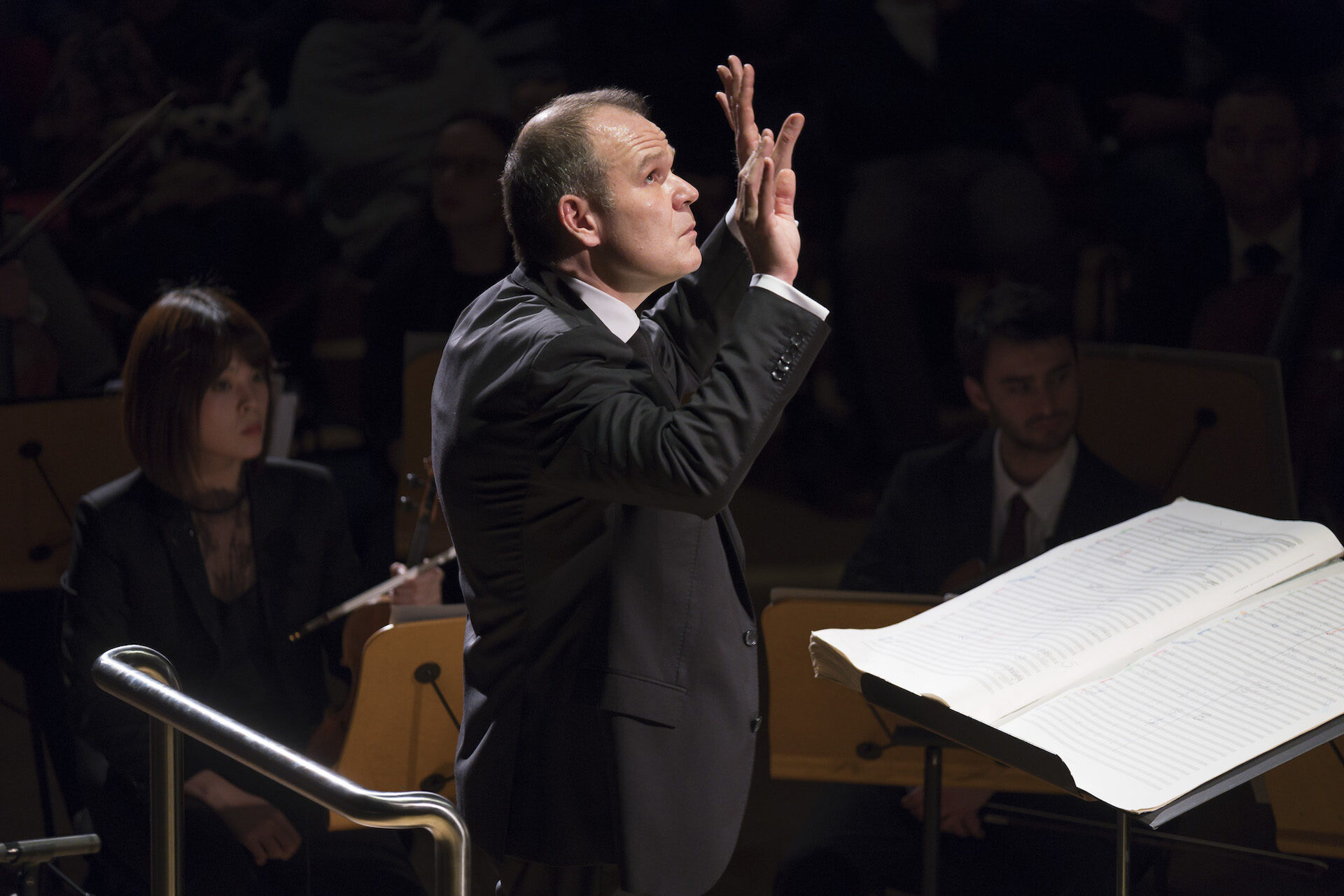 Back to overview Past Event Season 2023/24,

BOULEZ ENSEMBLE & FRANÇOIS-XAVIER ROTH

The Grammar of Sound: Works by Manoury and Debussy

© Peter Adamik
Artists
François-Xavier Roth
Conductor
Jean-Frédéric Neuburger
Piano
Hélène Freyburger
Flute, Piccolo & Alto Flute
Leonid Grudin
Flute, Piccolo & Bass Flute
Antje Thierbach
Oboe, Baritone Oboe
Sofía Zamora
Oboe, Cor Anglais
Matthias Glander
Clarinet
Takahiro Katayama
Clarinet
Nina Janßen-Deinzer
Bass Clarinet, Contrabass Clarinet
Aziz Baziki
Bassoon, Contra Bassoon
Bar Zemach
French Horn, Wagner Tuba
Uwe Holjewilken
French Horn, Wagner Tuba
Alper Çoker
Trumpet, Fluglehorn
Manuel Abreu
Trumpet, Flugelhorn
Jonathon Ramsay
Saxhorn, Bass Trumpet
Dominic Oelze-Brewing
Percussion
Jochen Schorer
Percussion
Kyoko Nojima
Piano, Celesta
Alexander Kovalev
Violoncello
Magdalena Ceple
Violoncello
Program
Claude Debussy
Sonata for Flute, Viola, and Harp
Philippe Manoury
Passacaille pour Tokyo for Piano and 17 Instruments
Claude Debussy
Sonata for Violoncello and Piano in D minor
Philippe Manoury
Grammaires du sonore for Ensemble
The music of Philippe Manoury, one of the leading French composers of our time, has been heard regularly at the Pierre Boulez Saal. Conducted by François Xavier Roth, the Boulez Ensemble performs two of his larger ensemble works: Passacaille pour Tokyo of 1994 as well as Grammaires du sonore, premiered in Paris in 2022, in which the composer explores new forms of musical grammar and syntax. Equally groundbreaking chamber music written by Claude Debussy during the last years of his life completes the program.
Approximate running time: 1h 30m with one intermission
Read Online Program
Discovering New Sonorities A Conversation with François-Xavier Roth
Among contemporary composers, Philippe Manoury is remarkable for working in many different genres and formats. Tell us about the two pieces you'll be conducting at the Pierre Boulez Saal.
Manoury is best known for his electronic music and his close association with IRCAM in Paris, but he's also a very traditional composer who has always been fascinated by the orchestra and the possibilities of orchestration. I would say he's a bit similar to Berlioz—one of those composers who seek to explore new orchestral parameters. I discovered his music through Pierre Boulez, who greatly admired his compositions. Manoury's piece Numéro 5 was featured in the program of the very first concert of the Ensemble intercontemporain.
With the Boulez Ensemble, we'll be performing two of his compositions. I had the great honor of premiering Grammaires du sonore in Paris last year. The piece is scored for a large ensemble and encompasses a lot of parameters from his previous works. For many years, Manoury has been exploring a "new grammar" in the musical sense, creating highly sophisticated structures with different instruments, some of which are rarely used in contemporary music. Passacaille pour Tokyo is an earlier work from 1994, with a big solo piano part and another piano within the ensemble that shadows the first. It's a very poetic piece.
How do these unusual instruments inform the sounds we'll hear in Grammaires du sonore?
One of Manoury's main compositional goals, like that of every composer exploring new dimensions, is to create music that we've never heard before, using classical instruments and musicians. An essential aspect of his music also raises the question of how to surprise audiences with the ensemble in front of them. In Grammaires du sonore, we encounter instruments like Wagner tubas, saxhorn, or baritone oboe. Who composes for these instruments today? Manoury uses them to also present a new dimension of virtuosity among musicians. He organizes musicians into groups, so you can hear both: the ensemble playing together like an orchestra or in smaller groups. It works like a zoom, a close-up for each group. It's extremely interesting. Other composers might transform the sound of an instrument, but with Manoury it's different—he uses the sound to reveal multiple facets for a single musician.
In the score, he also gives very detailed instructions on the "grammar" of the piece…
Manoury establishes subtle and sophisticated relationships between various sequences, somewhat resembling a theater play. One of the most exciting aspects of working with him is that he shares his drafts, which have helped him shape the structure of his composition. One could say that French composers are obsessed with form. For Manoury it's more like a game, it's not only mathematics or science.
With everything you just mentioned, what are the challenges of conducting his music?
He has been consistently pushing the limits of what musicians can do in performance. He's extremely demanding, but he knows exactly what's possible. Manoury really hears what he writes, a trait not shared by every composer, even among the great ones. His music is joyful, rich, and full of unknown sonorities. This is why I love conducting his pieces: he constantly explores new musical territories.
The program also includes two sonatas by Debussy. What connects these two composers? Is there such a thing as a "French tradition"?
Philippe Manoury is extremely interested in the music of the past. On his website, you can find some of his analyses of Wagner's operas, among others. Debussy is one of his heroes, and Debussy's music has had a significant influence on him, particularly works like Jeux or Pelléas et Mélisande. There's a certain musical lineage connecting Debussy, Boulez, and Manoury, as they share a common musical language. Some elements of Manoury's compositions, such as timbre, articulation, and other acoustic phenomena, are also a major part of Debussy's musical language or more broadly, the French tradition. Both composers' works have the potential to transform the way we perceive the concert hall and the sounds we hear. This program is a tribute to two giants of French music—which is closely linked to the Pierre Boulez Saal and the Boulez Ensemble.
Interview: Tyme Khleifi
Edited by Wioleta Zochowska
watch
PROMOTER
Pierre Boulez Saal
Französische Straße 33 D
10117 Berlin
CURRENT EVENTS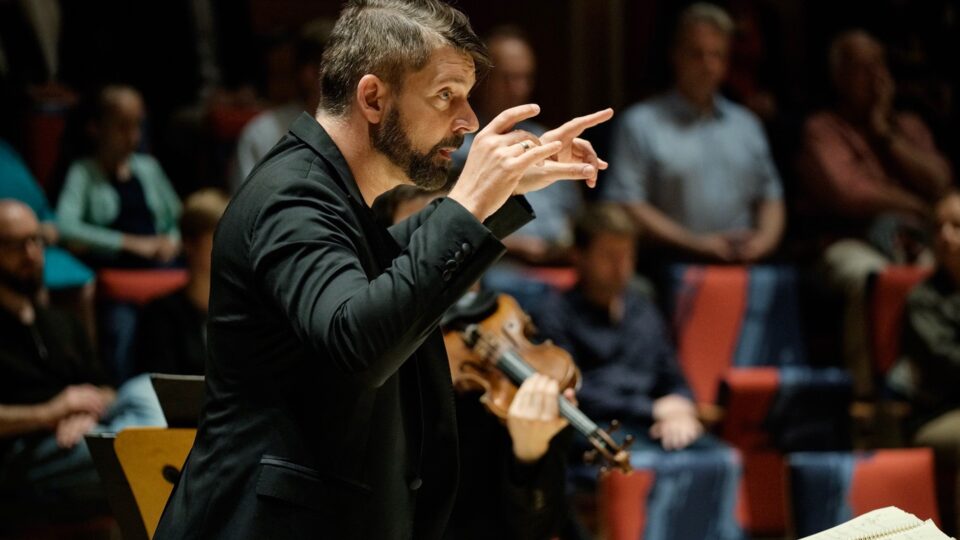 BOULEZ ENSEMBLE & MATTHIAS PINTSCHER Lichtspielszenen: Mozart, Schoenberg, Ligeti, Chin more Sat, 2 December 2023 Price: 45 € - 15 € Buy ticket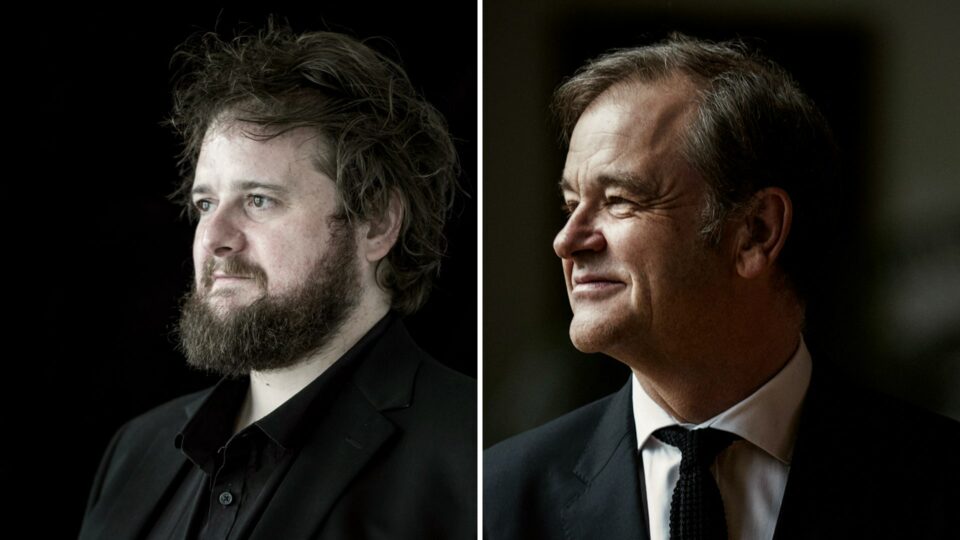 LIED UND LYRIK: BENJAMIN BRITTEN'S CANTICLES Allan Clayton, Julius Drake, Christopher Lowrey, George Humphreys, Ben Goldscheider, Aline Khouri more Tue, 9 January 2024 Price: 55 € - 15 € Buy ticket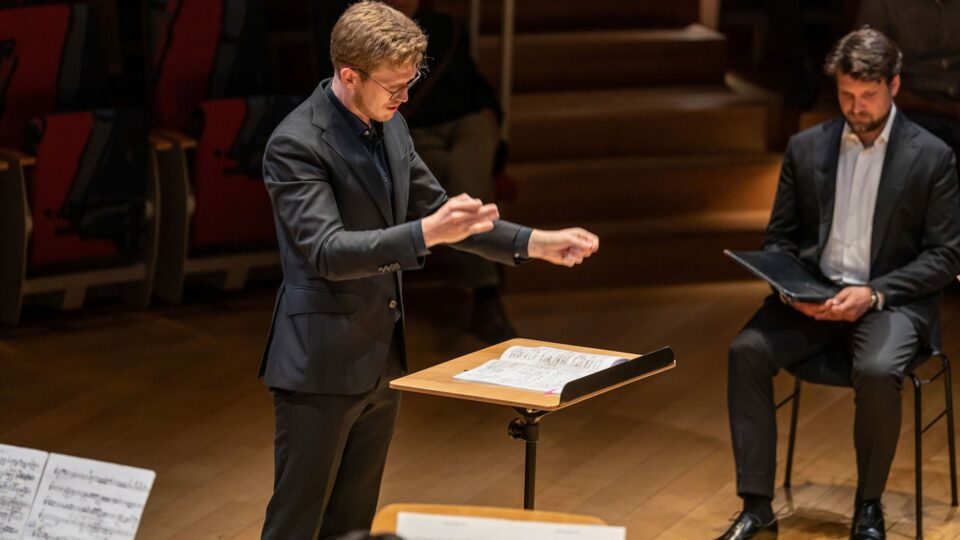 BOULEZ ENSEMBLE & THOMAS GUGGEIS Viennese Schools: Beethoven, Schoenberg, Webern, Berg more Sat, 13 January 2024 Price: 45 € - 15 € Buy ticket