BARENBOIM - SAID AKADEMIE AKADEMIE
PIERRE BOULEZ SAAL SAAL
PIERRE BOULEZ SAAL ONLINE
Press Social Media

Log in

Ticket Shop Agency Shop Concerts All Events Season Highlights Boulez Ensemble Past Events Tickets and Service Ordering Tickets Seating Charts & Seats Special Offers Packages Guests Under 35 Catering Gift Certificate About the Hall Vision 360 Degrees: Salle Modulable Pierre Boulez Barenboim-Said Akademie Building the Hall History Plan Your Visit Getting There and Opening Hours In the Vicinity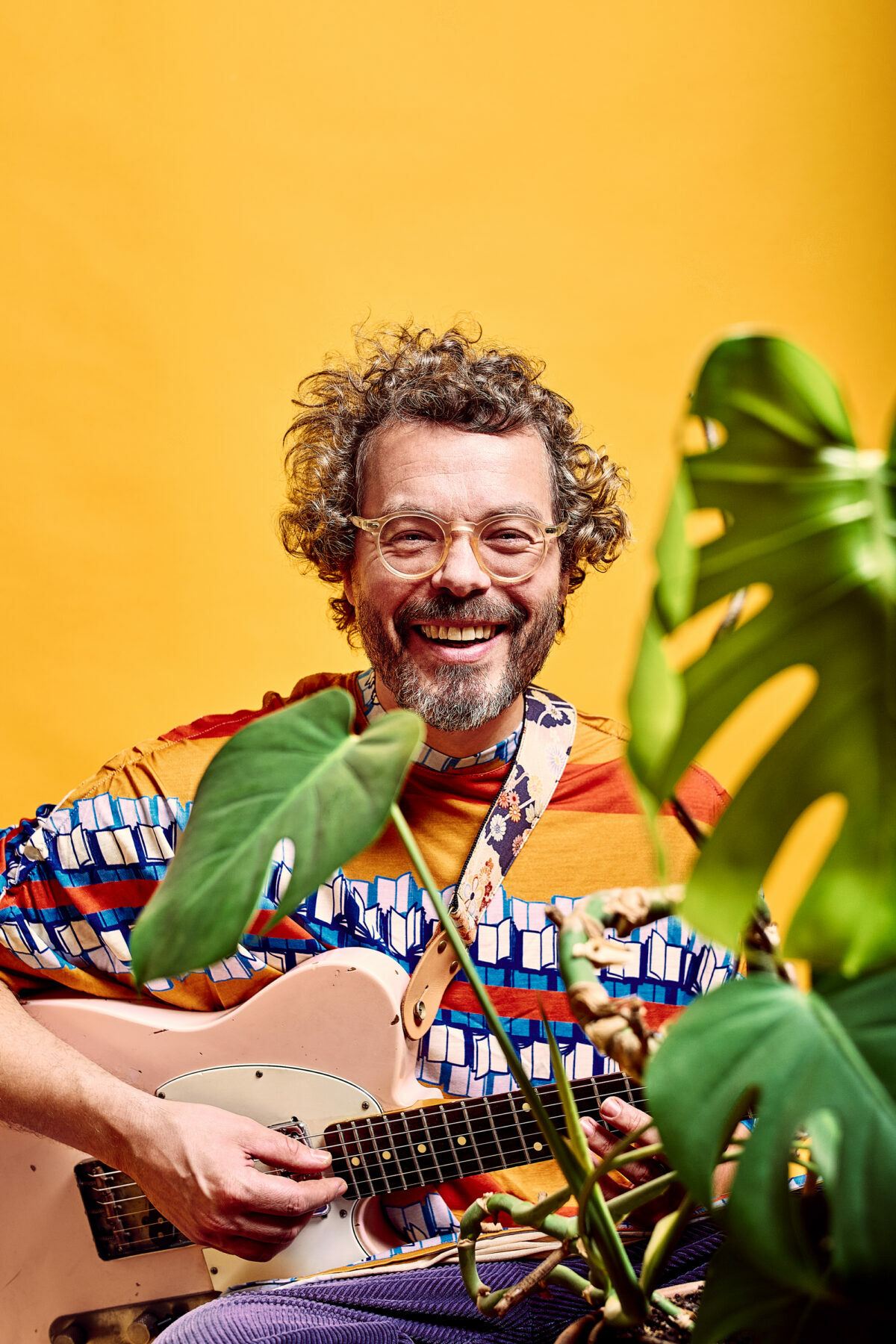 Back to overview Past Event Season 2021/22,

JAKOB BRO

© Mike Højgaard
Artists
Arve Henriksen
Trumpet, Electronics, Voice
Set 1
Jakob Bro & Midori Takada
Set 2
Jakob Bro, Arve Henriksen, Anja Lechner & Marilyn Mazur
"Trying to put your finger on Jakob Bro's guitar style can be like trying to describe the essence of air," a critic once said about the Danish guitarist. Praised for his minimalist yet emotionally charged playing, he is a former member of Paul Motian's Electric Bebop Band and of the Tomasz Stańko Quintet. In the first part of his Pierre Boulez Saal debut, Bro is joined by Japanese multi-percussionist and composer Midori Takada for a fully improvised set. He then leads a quartet, performing new music as well as compositions from his 2018 album Returnings together with trumpeter Arve Henriksen, cellist Anja Lechner, and percussionist Marilyn Mazur.
Both parts of the program are world premieres commissioned by the Pierre Boulez Saal.
Palle Mikkelborg has undergone surgery this past month. He is fine but still recovering and therefore unable to perform in this concert as originally announced. We are grateful to Arne Henriksen for stepping in at short notice.
Approximate running time: 2h with one intermission
Read Program
Jakob Bro & Midori Takada
I try to express myself with sound and have no ambition with my instrument other than to create unexplainable moments of beauty together with my collaborators. I see Midori Takada as someone who can do exactly that—turn a moment of nothing into something. Jakob Bro
Jakob Bro, Palle Mikkelborg, Anja Lechner & Marilyn Mazur
This quartet consists of four individual sound worlds that can stand alone, be together, and stand alone, together. We can all enter and leave the musical space whenever we want. There are no specific expectations of one another. I have been working on different tone rows, providing each individual instrument in the group with a compositional frame that can be both chordal and singular, fast, slow, loud, quiet, and silent. Jakob Bro
PROMOTER
Pierre Boulez Saal
Französische Straße 33 D
10117 Berlin
Season 2021/22,
JAKOB BRO
Past Event
AUDIO LIVESTREAM
The concert will be audio-livestreamed on Pierre Boulez Saal Online, where it will also be available for on-demand listening at a later date.
PROMOTER
Pierre Boulez Saal
Französische Straße 33 D
10117 Berlin
Listen Again
You may listen to the concert again on Pierre Boulez Saal Online.
CURRENT EVENTS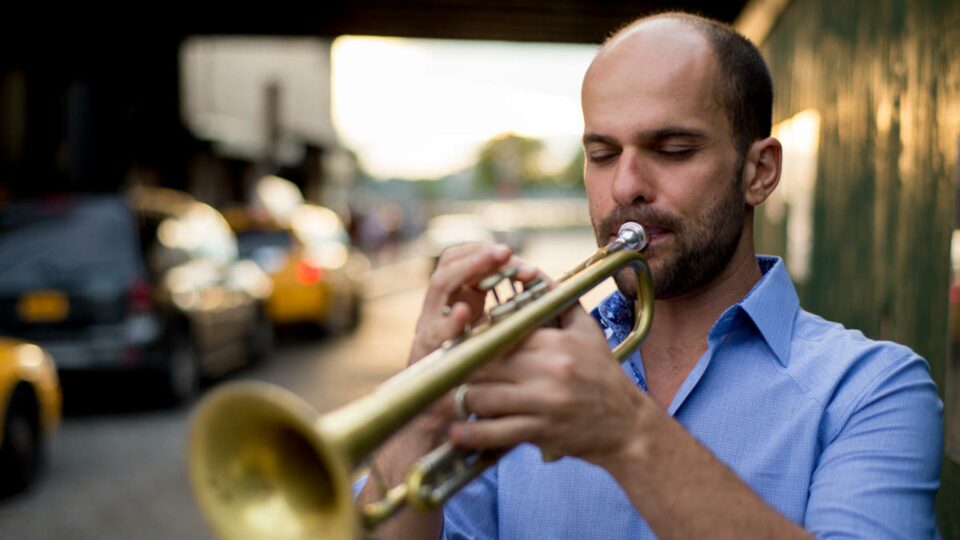 AMIR ELSAFFAR feat. Ole Mathisen, Tomas Fujiwara, Tania Giannouli, Lorenzo Bianchi Hoesch more Sat, 30 September 2023 Price: 45 € - 15 € Hurry! Only a few tickets left! Buy ticket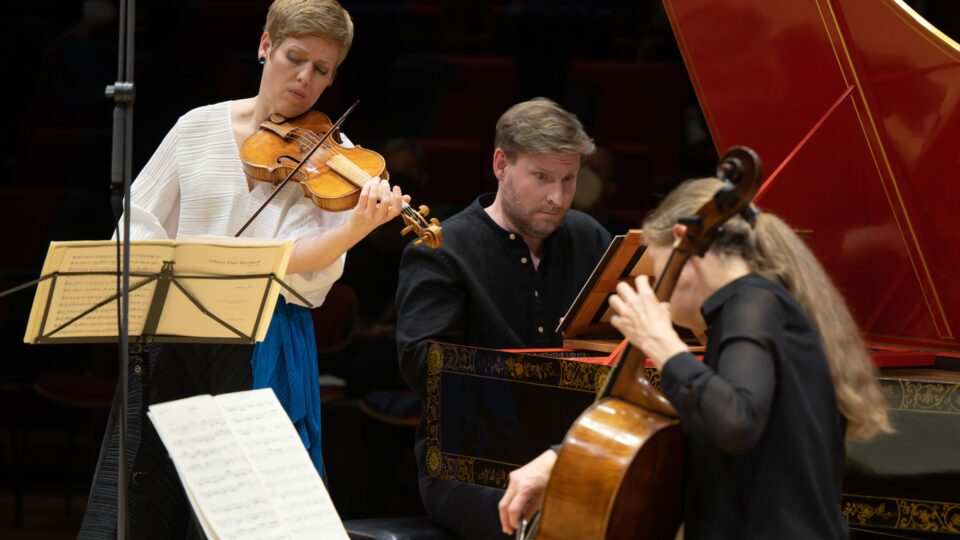 FAUST, BEZUIDENHOUT & VON DER GOLTZ Baroque Violin Sonatas: Bach & Pisendel more Tue, 3 October 2023 Price: 55 € - 15 € Buy ticket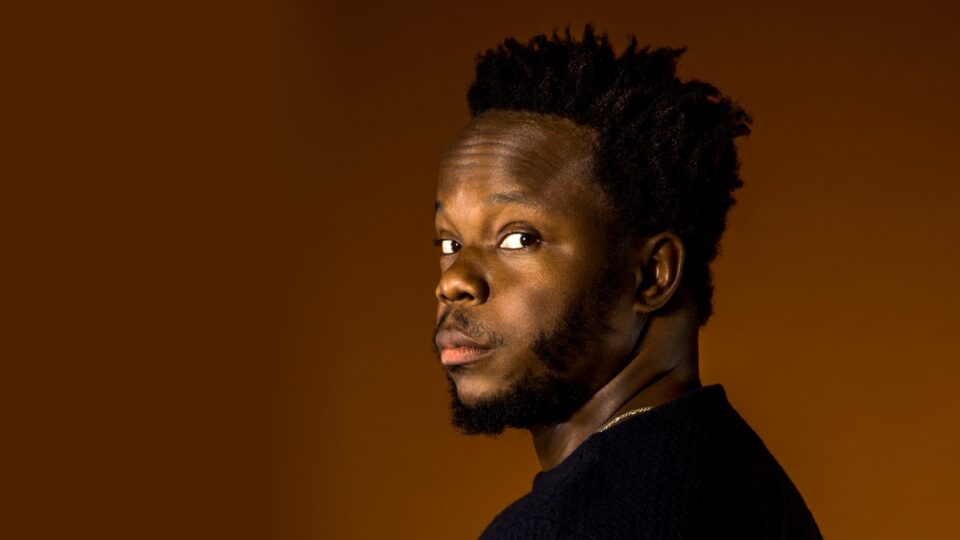 AMBROSE AKINMUSIRE feat. Gian Slater, Matilda Abraham, Kristin Berardi, Joe Sanders, Savannah Harris, Jakob Bro, Billy Hart more Tue, 6 February 2024 Price: 45 € - 15 € Buy ticket