BARENBOIM - SAID AKADEMIE AKADEMIE
PIERRE BOULEZ SAAL SAAL
PIERRE BOULEZ SAAL ONLINE
Press Social Media

Log in

Ticket Shop Agency Shop Concerts All Events Season Highlights Boulez Ensemble Past Events Tickets and Service Ordering Tickets Seating Charts & Seats Special Offers Packages Guests Under 35 Catering Gift Certificate About the Hall Vision 360 Degrees: Salle Modulable Pierre Boulez Barenboim-Said Akademie Building the Hall History Plan Your Visit Getting There and Opening Hours In the Vicinity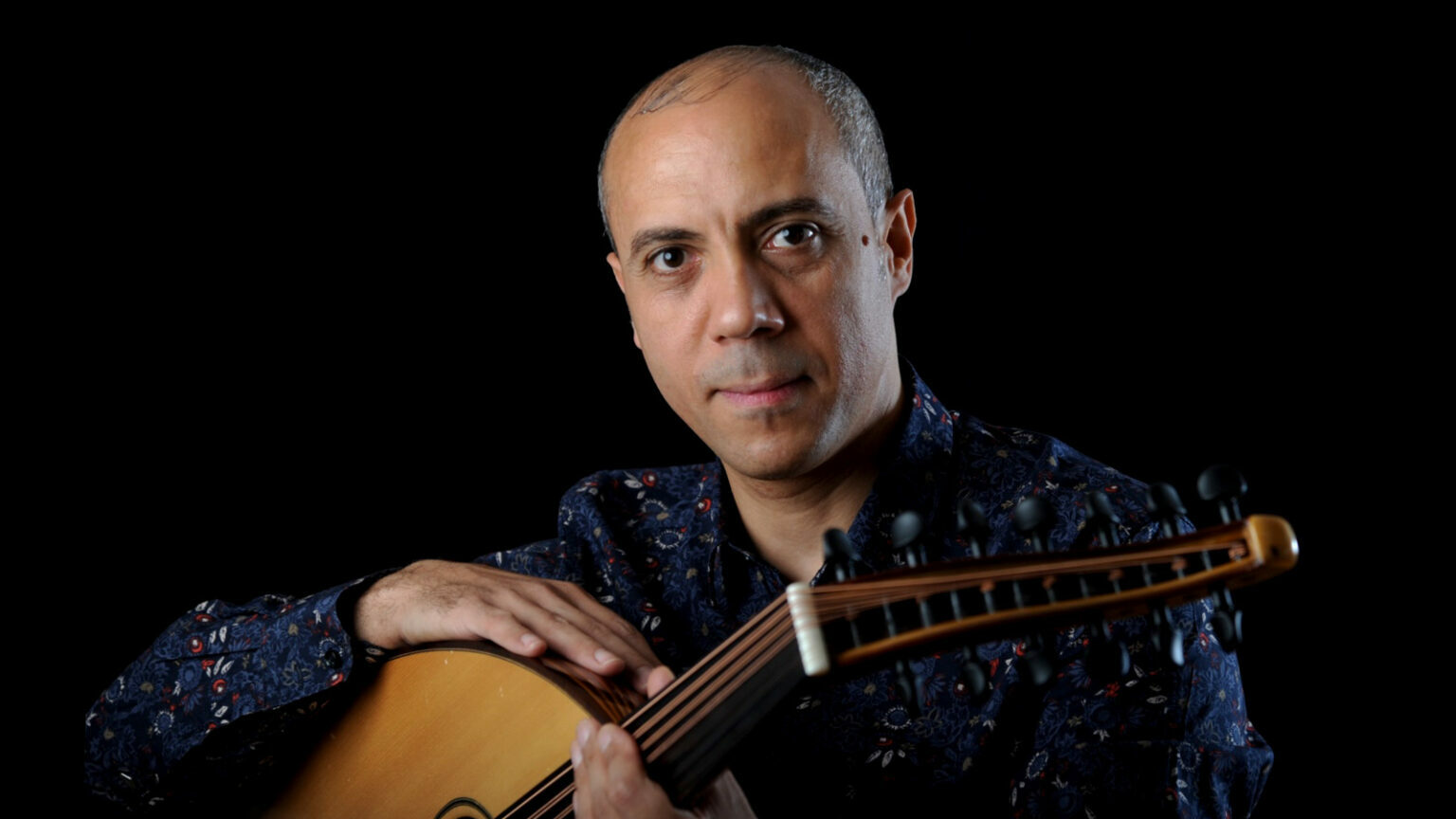 Back to overview Past Event Season 2023/24,

NEHAD EL-SAYED QUINTET

Arabic Music Days

© Christian Mattis
Artists
Nicole Johänntgen
Saxophone
While in European music history the organ has traditionally been regarded as the "Queen of Instruments," it is without a doubt the oud that takes the same place in the music of the Arabic world. Few artists today have achieved greater recognition in promoting the instrument than Naseer Shamma, curator of the Arabic Music Days. As a virtuoso performer, educator, and cultural ambassador, he has not only raised the profile and visibility of the oud around the world, but also developed the instrument itself by adding and changing details of its construction. The "Oud Houses" he established in several cities across the Arabic world have become important training centers for the next generation of musicians.
For the 2023 Arabic Music Days, Shamma has invited fellow oud players and ensembles consisting of students and teachers from the Oud Houses in Cairo, Abu Dhabi, and elsewhere. An extensive program of film, literature, and visual art will provide additional perspectives of contemporary Arabic culture on site and online.
Poet Fowziyah AbuKhalid will accompany the concert with readings from her work.
To program overview: Arabic Music Days
watch
WHY YOU SHOULDN'T MISS THIS
Never heard of the oud?

Trust us: after attending the Arabic Music Days, you'll be an oud expert. The short-necked lute—known as the "queen of Arabic instruments"—has played a central role in musical life throughout the Arabic-speaking world and beyond for centuries. It sparked the development of a multitude of performance styles and is the ancestor of a number of stringed instruments, including the European lute. It has also found its place in jazz and pop music, a notable example being Led Zeppelin's Kashmir. During the Arabic Music Days, you will get to know the oud in all its facets, played by some of the world's leading virtuosos including festival curator Naseer Shamma.
You're already an oud expert?

Learn more about the Oud Houses founded by curator Naseer Shamma. These are centers both for training the next generation of oud players and furthering the development of the instrument itself. Short video documentaries that you can watch here introduce a group of Oud House students and graduates, many of which will perform live at the Pierre Boulez Saal. During the Arabic Music Days, luthiers from the Cairo and Abu Dhabi Oud Houses will share insights into the art of making the instruments.
Do you sometimes find it hard to sit still during a concert?

Then you shouldn't miss experiencing the truly unique atmosphere at the Pierre Boulez Saal during the Arabic Music Days. Captivating musical performances in combination with the hall's intimate setting create thrilling musical moments that won't keep you in your seat.
Interested in contemporary Arab culture beyond music?

The Arabic Music Days offer a contemporary panorama of Arabic culture: as part of the concert performances, poets Fowziyah AbuKhalid (Saudi Arabia) and Lorca Sbeity (Lebanon) will read from their works, and an on-site exhibition presents sculptures by Emirati visual artist Azza Al Qubaisi. Ahmed Yassin Al Daradji's 2022 film Hanging Gardens will be available for online streaming exclusively to all festival visitors. Last but not least, our catering partner Casalot once again offers its delicious selection of dishes of Arabic cuisine.
Ever heard an entire oud orchestra?

No? Then you should join us for the Arabic Music Days' final concert on September 17, when Naseer Shamma takes the stage himself together with friends and former students.
THE ARTISTS
Nehad El-Sayed
Born in Cairo, Nehad El-Sayed studied oud at the Oud House in his hometown and later composition and music theory as well as jazz and media arts at the Hochschule der Künste in Bern, Switzerland. He has performed at renowned festivals in Cairo and Alexandria, as well as in Syria, Oman, Lebanon, Algeria, Jordan, Tunisia, Italy, and Switzerland, where he is currently based. He has composed works for various ensembles and orchestras and teaches at the Basel Music Academy and the Biel Music School. He has released the albums Water Wheel (2007), Yarns (2014), and, most recently, Jetzt (2016).
Nicole Johänntgen
Saxophonist Nicole Johänntgen received her education in jazz and popular music at the Mannheim University of Applied Sciences and in masterclasses with Dave Liebman and is currently studying musicology at the University of Zurich. She has performed with artists such as Daniel Powter, Roger Cicero, Eric Harland, Aaron Parks, Nils Landgren, Piet Klocke, and Cæcilie Norby and has released more than 15 albums, blending jazz with influences from classical music, film music, and funk. She leads the music business workshop SOFIA for female musicians and also gives workshops for children and adults with and without prior musical knowledge.
Ahmed Abdelsattar
Ahmed Abdelsattar received his education at the Academy of Arts in Cairo and works as a violinist, composer, and music educator. He was concertmaster of the Cairo Opera Orchestra for ten years and has performed with many other international orchestras and ensembles. He participated in the establishment of various institutions of musical education and has taught in Spain, Germany, the U.S., and Italy, among other countries.
André Buser
Swiss bassist André Buser specializes in Afro-Cuban music and has released three albums to date with his salsa band Picason. He has performed on stage with César Corréa, Ernesto Manuitt, Juan Munguía und Tomás "El Panga" Romas, among others. His musical partners also include Kenyan singer Eric Wainaina, Japanese koto player Karin Nakagawa, and soul singer Nubya. He teaches at Jazzcampus Basel and also works as an arranger and producer.
Nora Thiele
Nora Thiele is among the most versatile percussionists in Europe, specializing in frame drums. As a soloist, guest musician, and with her own ensembles she has performed throughout Europe, in the Middle East, and China blending early music, jazz, improvisation, and contemporary music. She studied traditional percussion, drum set, and piano in Leipzig and has been artistic director of Weimar's Playground Festival since 2013.
Fowziyah AbuKhalid
As a poet, author, and scholar, Fowziyah AbuKhalid is among Saudi Arabia's most important intellectual voices. In 1975, she published her controversial first volume of poetry Until When Will They Kidnap You on Your Wedding Night?. Her texts have been translated into English, German, and Italian, among other languages. In 2009, the first of nine volumes of her collected prose poems was published under the title Water of the Mirage. Holding a PhD in sociology and political science, she has taught at King Saud University and the University of Portland, among other institutions, and published numerous academic books and papers.
principal partner

PROMOTER
Pierre Boulez Saal
Französische Straße 33 D
10117 Berlin
Revisit the Concert
You may revisit the concert on Pierre Boulez Saal Online.
CURRENT EVENTS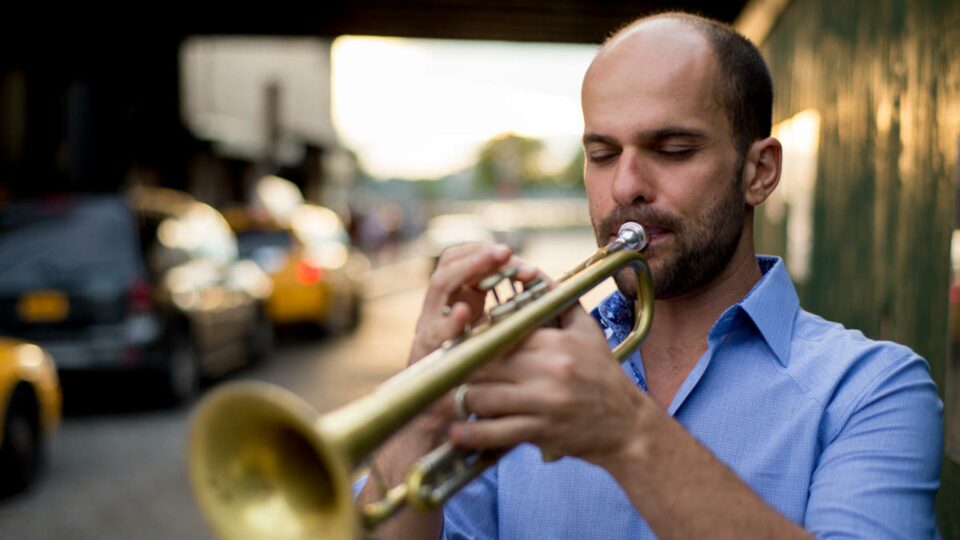 AMIR ELSAFFAR feat. Ole Mathisen, Tomas Fujiwara, Tania Giannouli, Lorenzo Bianchi Hoesch more Sat, 30 September 2023 Price: 45 € - 15 € Hurry! Only a few tickets left! Buy ticket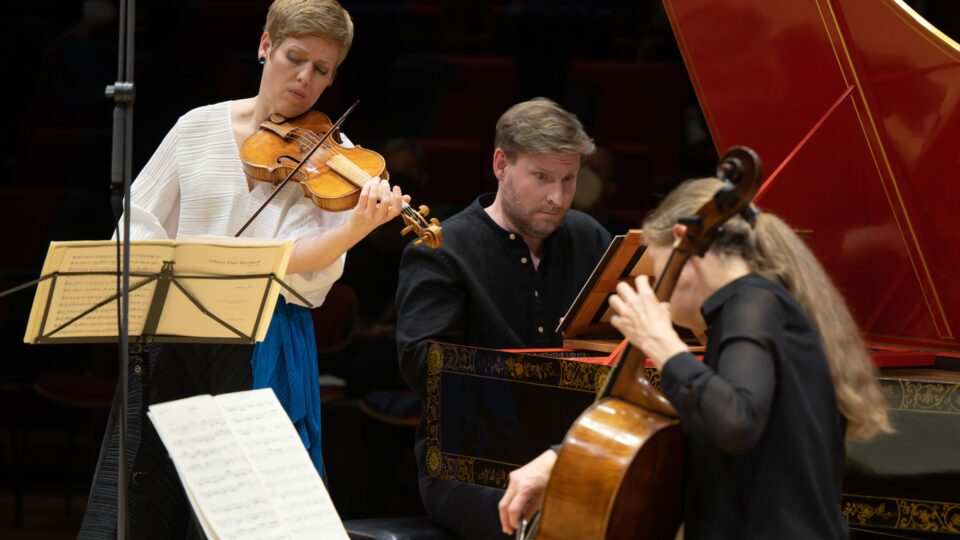 FAUST, BEZUIDENHOUT & VON DER GOLTZ Baroque Violin Sonatas: Bach & Pisendel more Tue, 3 October 2023 Price: 55 € - 15 € Buy ticket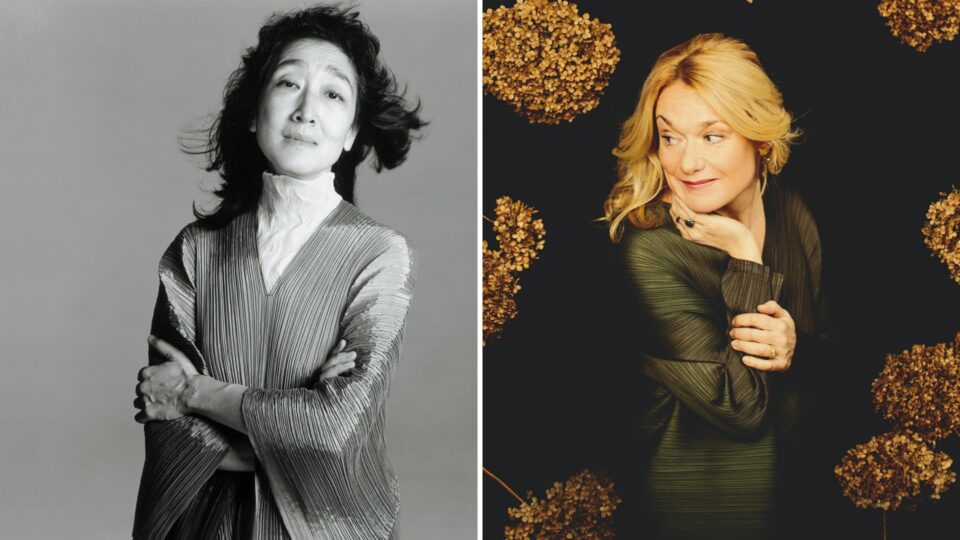 MAGDALENA KOŽENÁ & MITSUKO UCHIDA Songs by Debussy and Messiaen more Thu, 5 October 2023 Price: 95 € - 15 € Buy ticket