BARENBOIM - SAID AKADEMIE AKADEMIE
PIERRE BOULEZ SAAL SAAL
PIERRE BOULEZ SAAL ONLINE
Press Social Media

Log in

Ticket Shop Agency Shop Concerts All Events Season Highlights Boulez Ensemble Past Events Tickets and Service Ordering Tickets Seating Charts & Seats Special Offers Packages Guests Under 35 Catering Gift Certificate About the Hall Vision 360 Degrees: Salle Modulable Pierre Boulez Barenboim-Said Akademie Building the Hall History Plan Your Visit Getting There and Opening Hours In the Vicinity

josquin des prez Celebrating a Renaissance Superstar Jan van Eyck, Ghent Altar at St. Bavo Cathedral (1432, detail) © artinflanders.be (photo: Hugo Maertens, Dominique Provost)
Celebrating a RenaissaNCE sUPERSTAR
On August 27, 1521, Jossequin Lebloitte dit Desprez died in Condé-­sur­-l'Escaut, France. Known even to his contemporaries by the iconic first name Josquin, he was the leading composer of early-­Renaissance Europe, whose mastery and innovative development of the compositional techniques of his time brought unprecedented depth and breath­taking beauty to the vocal music of the Franco-Flemish school.
Originally scheduled to coincide with the 500th anniversary of the composer's death in August 2021 and postponed due to the pandemic, the Pierre Boulez Saal and The Tallis Scholars' joint Josquin celebration includes both extraordinary live performances and extensive digital offerings.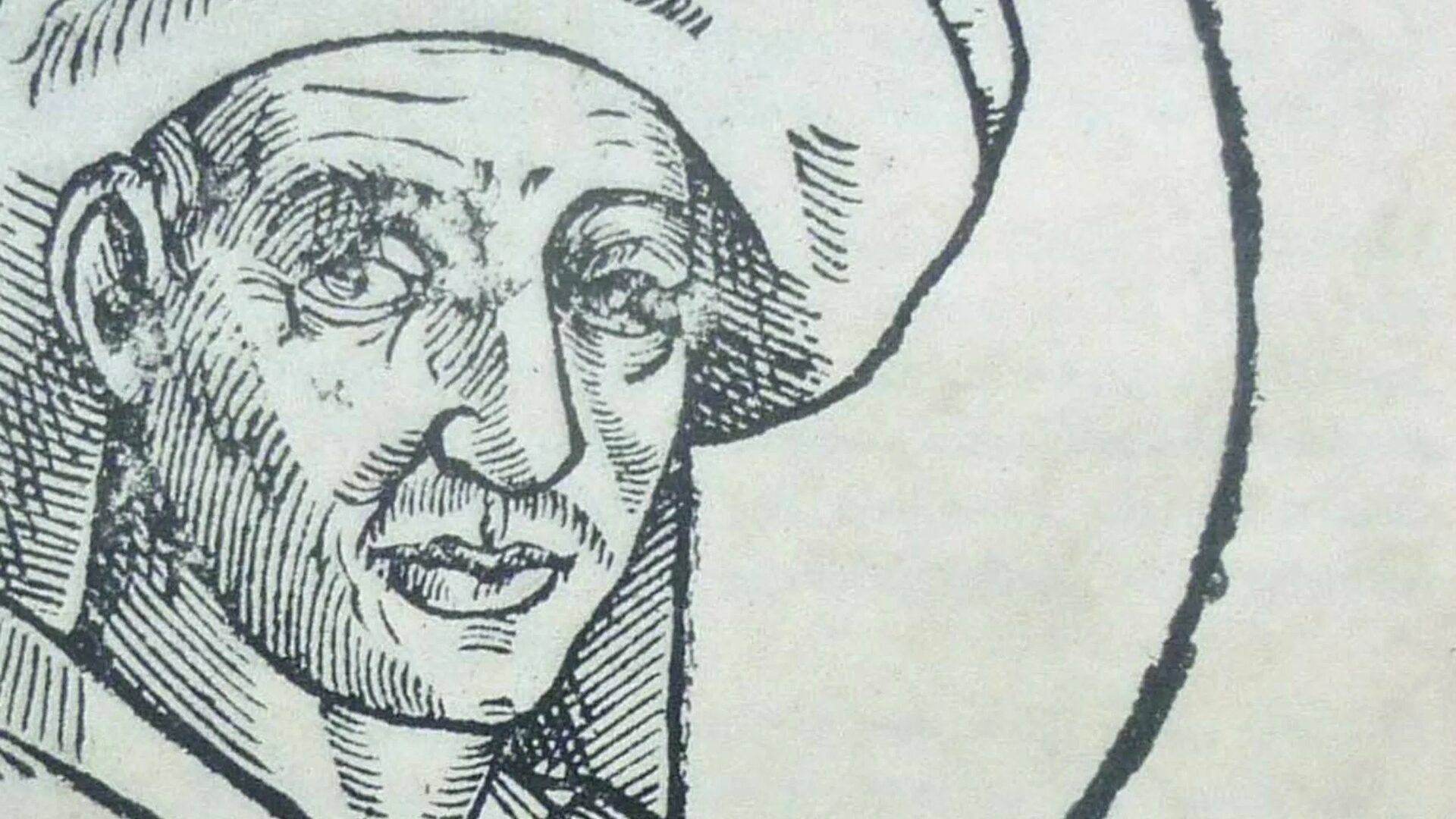 I became interested in Josquin's masses as a set because I came to think that each one had its own method in its own sound world, like Beethoven working through the possibilities of the symphony. Peter Phillips
18 Masses in four Days july 13-16, 2022

A josquin universe Explore Online Now! Jan van Eyck, Ghent Altar at St. Bavo Cathedral (1432, detail) © artinflanders.be (photo: Hugo Maertens, Dominique Provost)
A Multimedia Journey into the Renaissance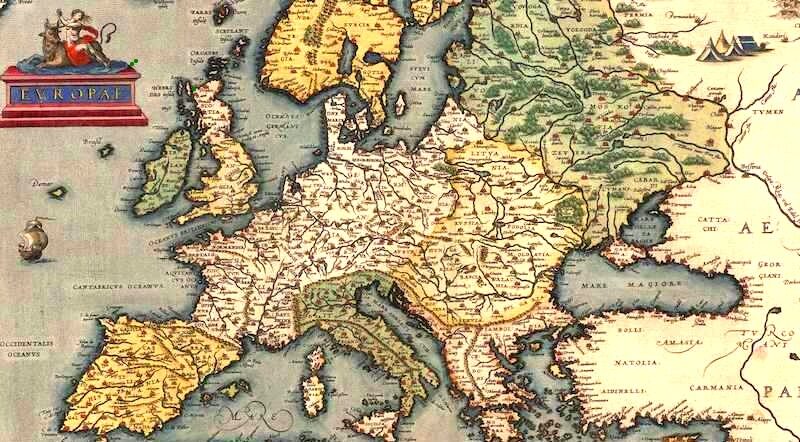 podcast  master of the notes
Who was Josquin? In spite of the composer's celebrity during his lifetime, 500 years after his death this question has become quite difficult to answer. That's why Shirley Apthorp and Willem Bruls set out to search for Josquin in their podcast "Master of the Notes," following his traces across Europe in eight episodes.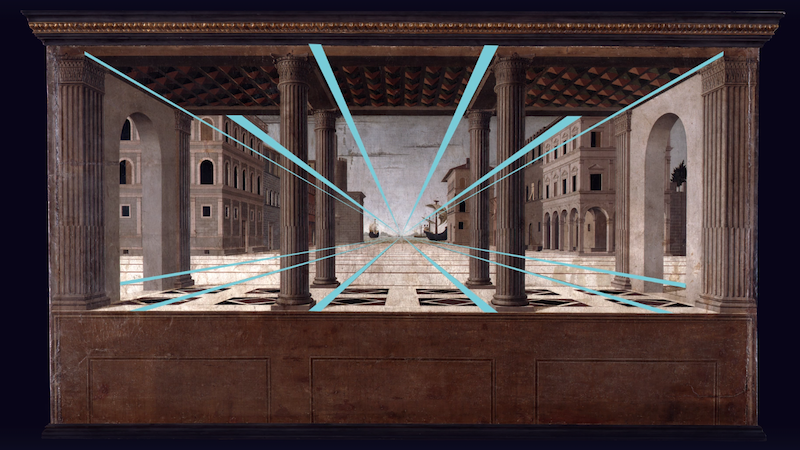 Online art guide Renaissance Perspectives
The 14th and 15th centuries brought about important innovations both in music and the visual arts. In his Online Art Guide, Peter Phillips takes you on a tour of some of the greatest artworks of the Renaissance and shows remarkable parallels between music and painting.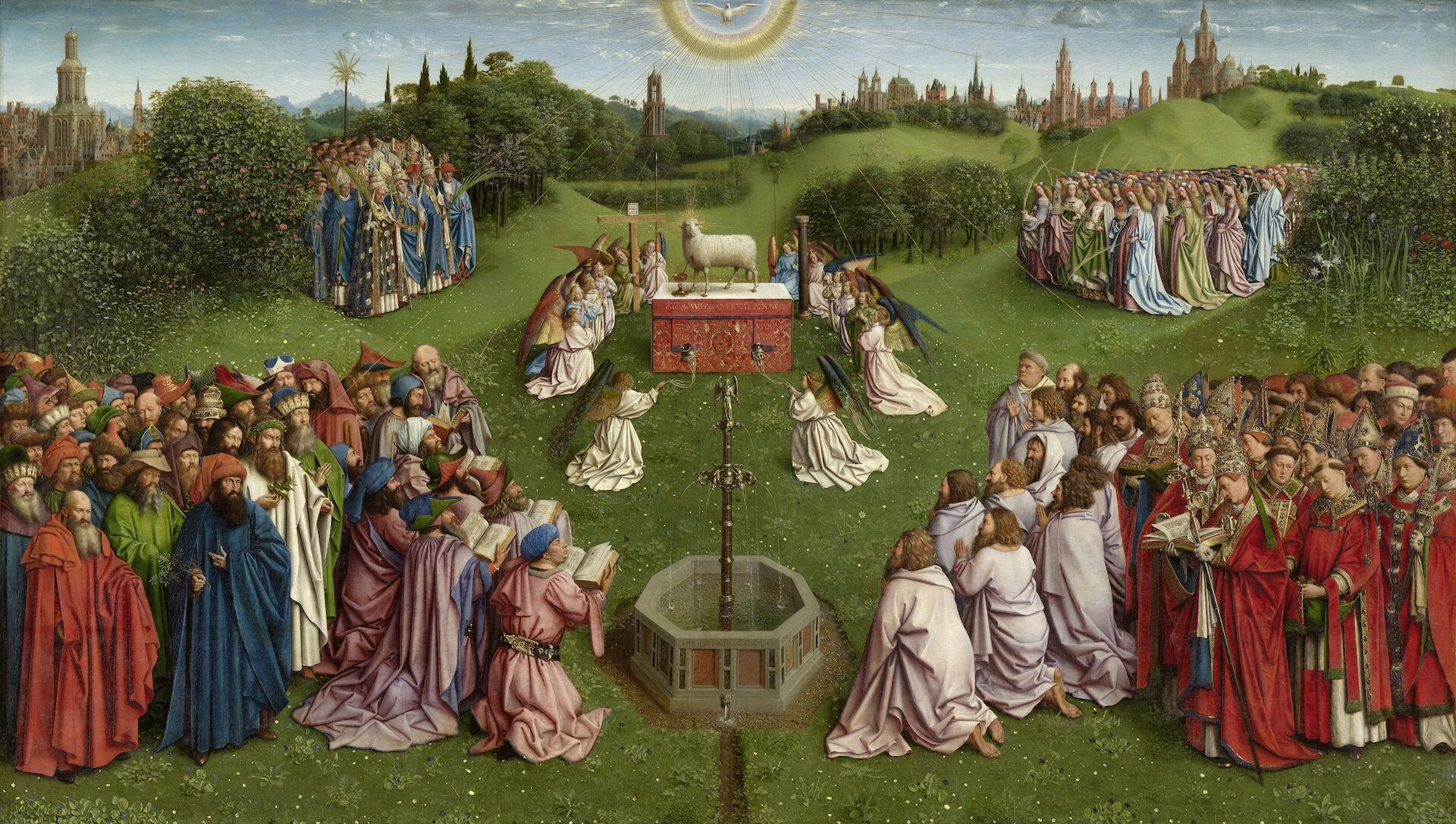 18 Masses – 18 Stories Listen & Read
Josquin wrote 18 mass settings during his lifetime and created a unique compositional method and sound world for each of them. Discover the richness and diversity of the masses through The Tallis Scholars' award-winning recordings and essays by their founder and artistic director, Peter Phillips.
Behind the Scenes: The Tallis Scholars in Rehearsal
Take a look behind the scenes: The Tallis Scholars invited us to join one of their rehearsals in preparation for their concerts at the Pierre Boulez Saal. We learned a lot about Josquin, the singers, and the history of the extraordinary ensemble.

The Tallis Scholars & Peter Phillips Sounding Out Josquin © Peter Adamik
Founded by Peter Phillips at the University of Oxford in 1973, The Tallis Scholars have established themselves as the leading performers of Renaissance sacred music worldwide. With more than 2300 concerts around the globe and 60 award-winning recordings released to date on Gimell Records, they have done more than any other ensemble to promote this repertoire while cultivating a unique purity and clarity of sound.
With their recording of Josquin's Missa Pange lingua in 1986, the first disc of early music ever to win the Gramophone Record of the Year Award, they started what today stands as one of the most ambitious early-music projects in recording history: the complete edition of all 18 masses by Josquin des Prez. In 2020, the journey came to a close with the final release of the series including Josquin's Masses Hercules Dux Ferrariae, D'ung aultre amer, and Faysant regretz.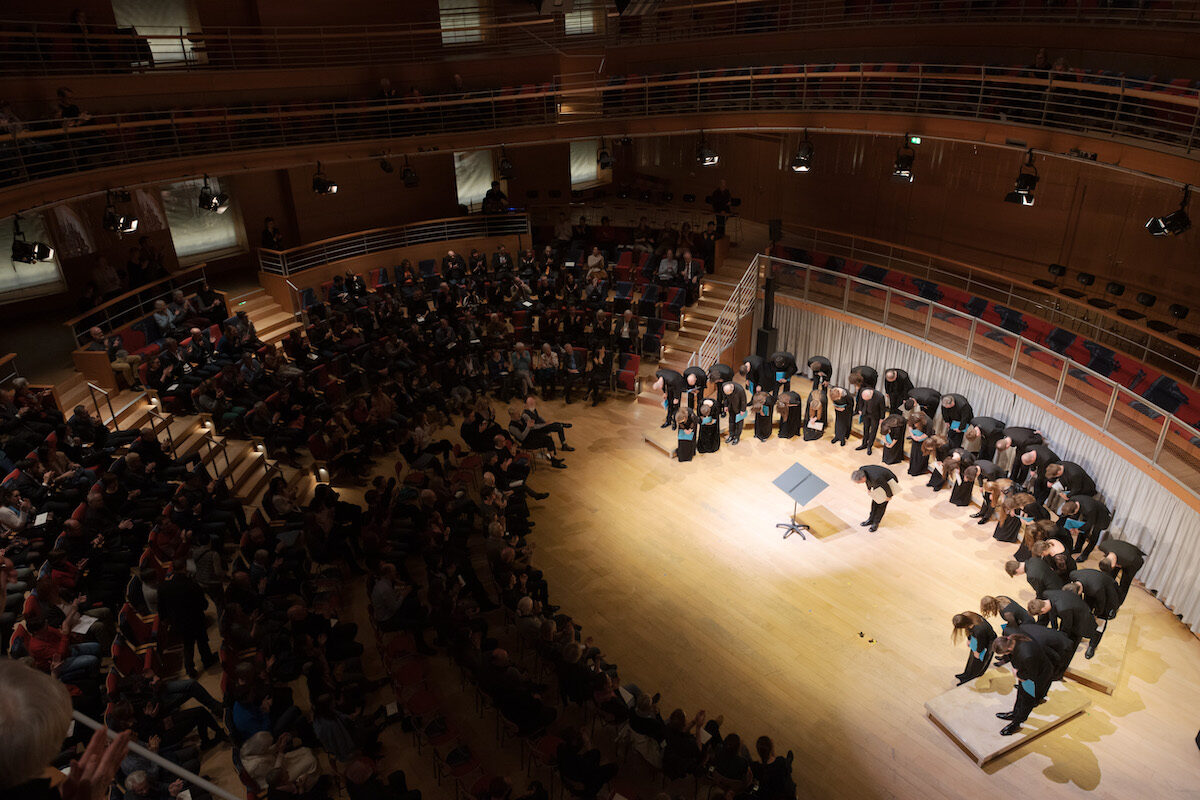 The Tallis Scholars conducted by Peter Phillips during their first appearance at the Pierre Boulez Saal in 2019.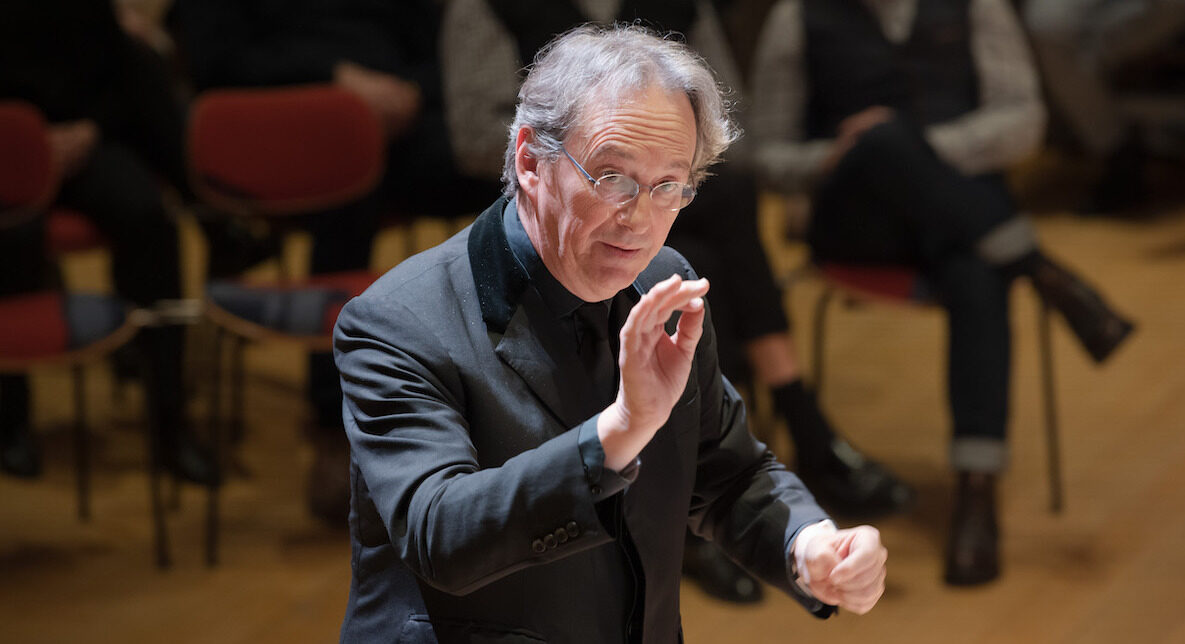 The Tallis Scholars conducted by Peter Phillips during their first appearance at the Pierre Boulez Saal in 2019.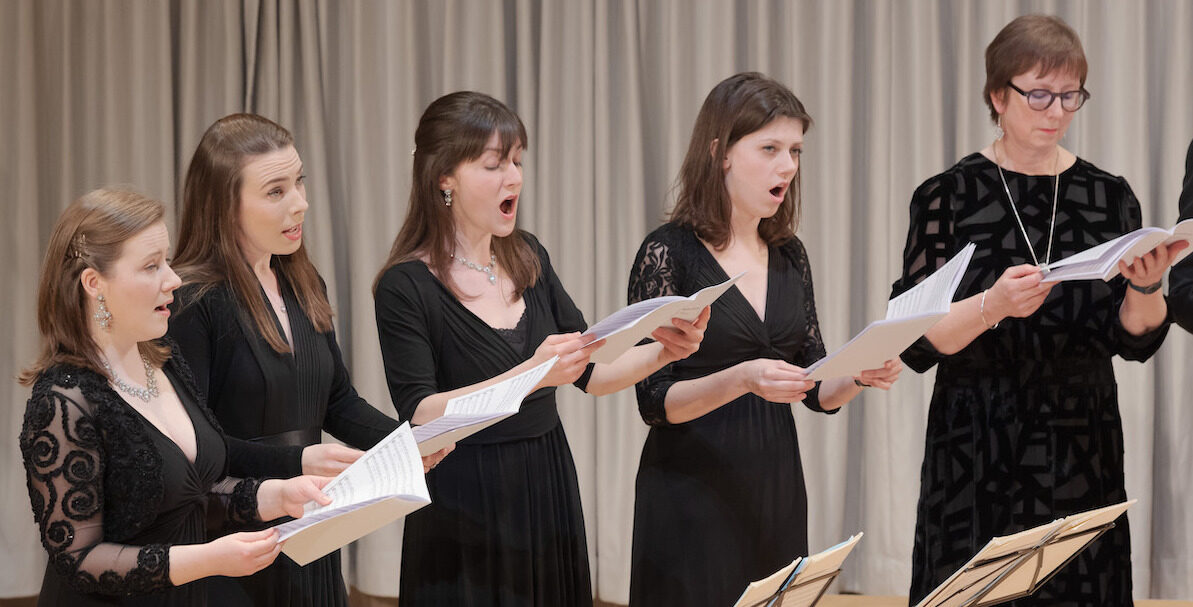 The Tallis Scholars conducted by Peter Phillips during their first appearance at the Pierre Boulez Saal in 2019.
The Tallis Scholars conducted by Peter Phillips during their first appearance at the Pierre Boulez Saal in 2019.
I didn't know whether Josquin would hold up when we started in 1986 but I increasingly had the impression that every mass had its own sound world. This impression has been born out, thrillingly. And it was up to us to find those differences. Peter Phillips
Peter Phillips

Peter Phillips has dedicated his career to the research and performance of Renaissance polyphony, and to the perfecting of choral sound. He founded The Tallis Scholars in 1973, with whom he has now appeared in over 2300 concerts worldwirde and made over 60 discs. He also conducts other specialist ensembles including the BBC Singers, the Netherlands Chamber Choir, the Estonian Philharmonic Chamber Choir, Intrada (Moscow) and El Leon de Oro (Spain). In addition to conducting, Peter Phillips is well-known as a writer. For 33 years he contributed a regular music column to The Spectator. In 1995 he became the publisher of The Musical Times, the oldest continuously published music journal in the world. His first book, English Sacred Music 1549–1649, was published by Gimell in 1991, while his second, What We Really Do, appeared in 2013. During 2018, BBC Radio 3 broadcast his view of Renaissance polyphony in a series of six hour-long programs entitled The Glory of Polyphony. In 2005 Peter Phillips was made a Chevalier de l'Ordre des Arts et des Lettres. In 2008 he helped to found the chapel choir of Merton College Oxford, where he is a Bodley Fellow, and has since served as the choir's patron. In 2021 he was elected an Honorary Fellow of St John's College, Oxford.
The Tallis Scholars

Over four decades of performance and a catalogue of award-winning recordings, Peter Phillips and the Tallis Scholars have done more than almost any other group to establish sacred vocal compositions of the Renaissance in the repertoire of Western classical music. They have sought to bring Renaissance compositions to a wider audience in churches, cathedrals, and venues on every continent except Antarctica. These include the Royal Albert Hall, the Sistine Chapel, Lincoln Center and Carnegie Hall in New York, the Berlin Philharmonie, Saint Mark's Basilica in Venice, the Seoul Arts Centre, London's Wigmore Hall and Shakespeare's Globe, Amsterdam's Concertgebouw Amsterdam, the Beijing Concert Hall, Megaron in Athens, and the Sydney Opera House. The Tallis Scholars continue to develop their exclusive sound, praised for its supple clarity and tone, and to bring fresh interpretations to music by contemporary as well as past composers, such as Arvo Pärt, John Tavener, Paul Whitacre, and Nico Muhly.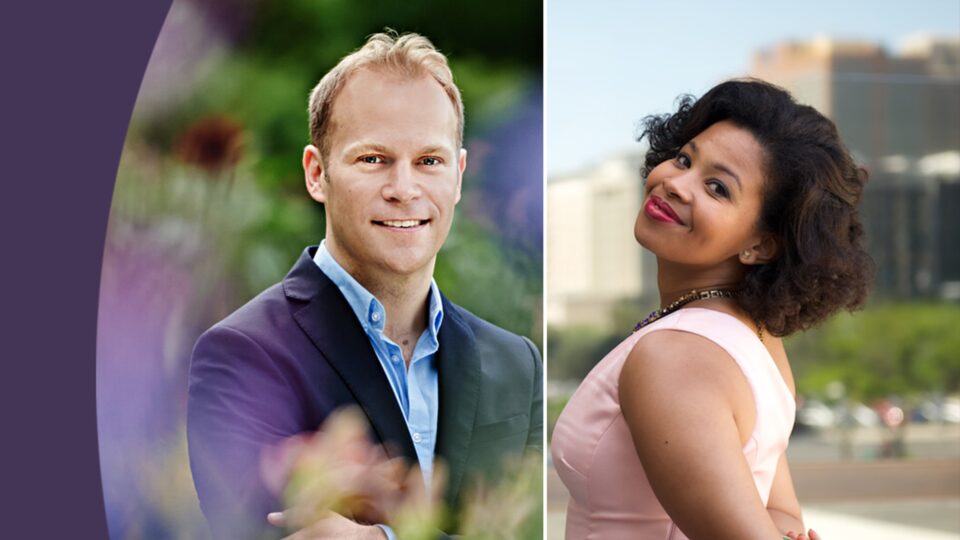 The Power of Song Vocal Music in all its Facets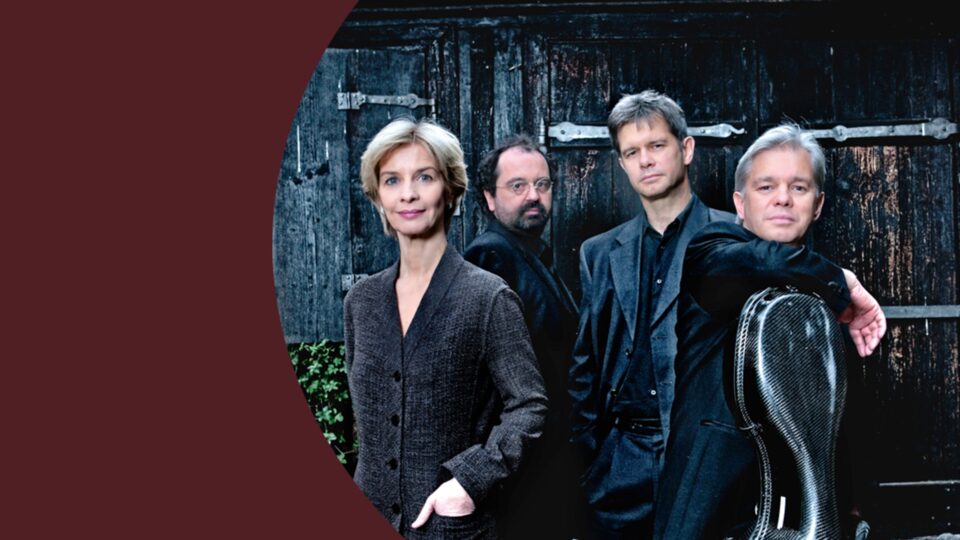 The Quartet Series A Musical Laboratory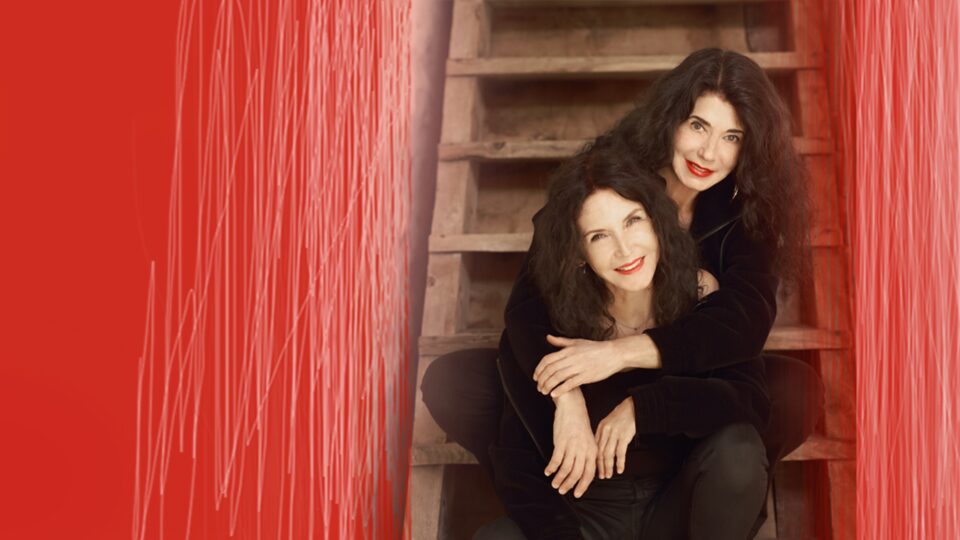 The Piano Series New Works and Beloved Classics