BARENBOIM - SAID AKADEMIE AKADEMIE
PIERRE BOULEZ SAAL SAAL
PIERRE BOULEZ SAAL ONLINE
Press Social Media

Log in

Ticket Shop Agency Shop Concerts All Events Season Highlights Boulez Ensemble Past Events Tickets and Service Ordering Tickets Seating Charts & Seats Special Offers Packages Guests Under 35 Catering Gift Certificate About the Hall Vision 360 Degrees: Salle Modulable Pierre Boulez Barenboim-Said Akademie Building the Hall History Plan Your Visit Getting There and Opening Hours In the Vicinity

Back to overview Past Event Season 2021/22,

MARIE SEIDLER & WOLFRAM RIEGER

SCHUBERT WEEK 2022

© Melina Rupp, Wolfram Rieger
Marie Seidler
"Anything but an outdated format!", Marie Seidler says about art song and song recitals. We spoke with the mezzo-soprano during the 2021 Schubert Week, when she was part of the Young Singers series. This year she presents a full recital, with Wolfram Rieger at the piano, performing works by Zumsteeg, Loewe, Salieri, and Schubert.
Artists
Marie Seidler
Mezzo-Soprano
Program
Johann Rudolph Zumsteeg
Thekla
Franz Schubert
Gesang der Norna D 831
Franz Schubert
Iphigenia D 573
Franz Schubert
Alinde D 904
Antonio Salieri
Der Zufriedene
Franz Schubert
Der blinde Knabe D 833
Carl Loewe
Der heilige Franziskus Op. 75/3
Franz Schubert
Am Grabe Anselmos D 504
Carl Loewe
Edward Op. 1 No. 1
Franz Schubert
Mignon "Kennst du das Land" D 321
Franz Schubert
Lied der Mignon "Heiß mich nicht reden" D 877/2
Franz Schubert
Lied der Mignon "So lasst mich scheinen" D 877/3
Franz Schubert
An Mignon D 161
Franz Schubert
An die Entfernte D 765
Franz Schubert
Dass sie hier gewesen D 775
Franz Schubert
Romanze "Der Vollmond strahlt" D 797
Franz Schubert
Atys D 585
Franz Schubert
Der Zwerg D 771
Franz Schubert
Meeres Stille D 216
Franz Schubert
Gruppe aus dem Tartarus D 583
Following her appearance in last year's Young Singers concerts, mezzo-soprano Marie Seidler this season presents a program including several of Schubert's Mignon settings as well as works by Zumsteeg, Salieri, and Loewe.

In more than 600 songs, Franz Schubert brought to musical life virtually all aspects of human emotions. His artistic adventurousness and his gift to focus thoughts "into limited but sharply defined contours," as Franz Liszt said about his fellow composer, helped make the German word "lied" an untranslatable term. As in previous seasons, the world of Schubert will be the focus of an entire week of concerts and workshops at the Pierre Boulez Saal, featuring both veteran and young artists brought together by curator Thomas Hampson. In addition to Schubert's songs, they will also explore the works of some of his predecessors and contemporaries such as Johann Rudolph Zumsteeg, Carl Loewe, and the composers of the "Berliner Liederschule," such as Johann Friedrich Reichardt and Carl Friedrich Zelter, presenting a multilayered image of the lied genre.
Approximate running time: 1h 15m without intermission
Read Program
PROMOTER
Pierre Boulez Saal
Französische Straße 33 D
10117 Berlin
CURRENT EVENTS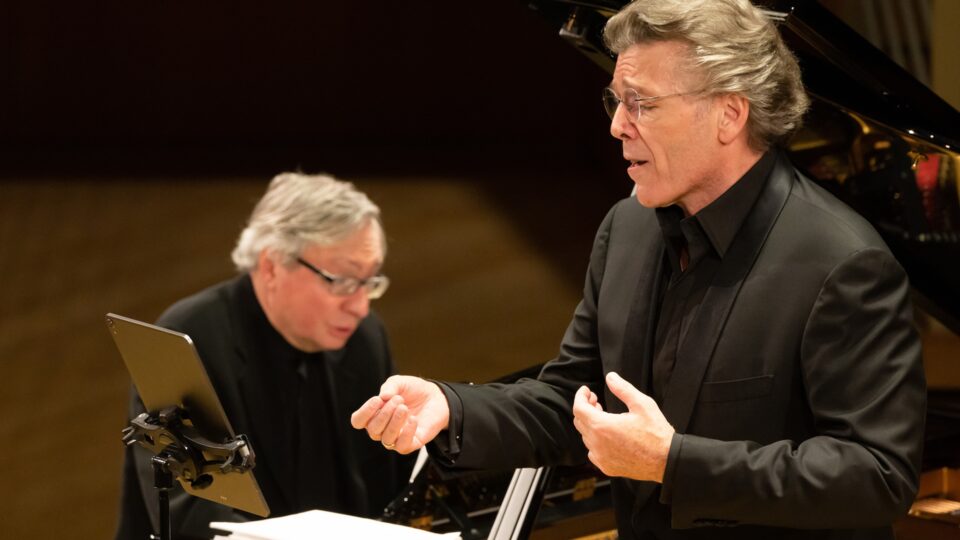 THOMAS HAMPSON & WOLFRAM RIEGER Schubert Week more Mon, 22 January 2024 Price: 75 € - 15 € Buy ticket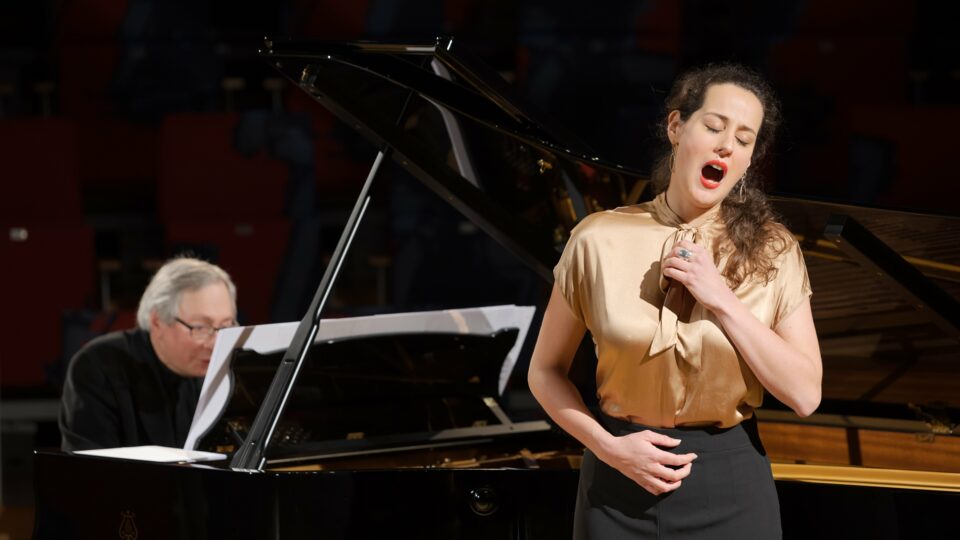 MARIE SEIDLER & WOLFRAM RIEGER Songs of War and Peace more Sat, 16 March 2024 Price: 45 € - 15 € Buy ticket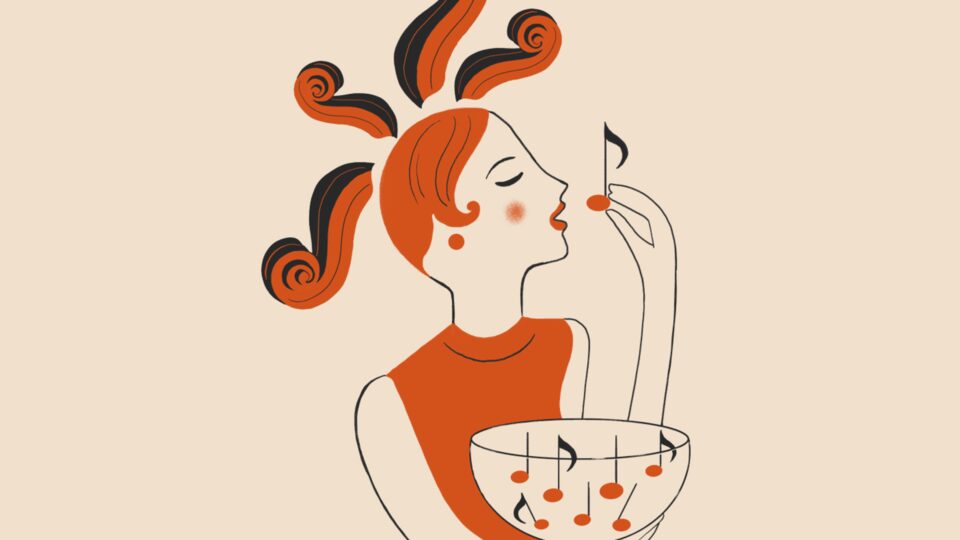 MARIE SEIDLER & WOLFRAM RIEGER Elternzeit Concert more Mon, 18 March 2024 Buy ticket